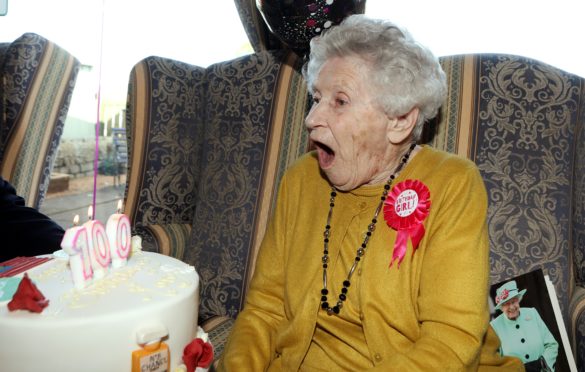 There are no guaranteed recipes for a long and happy life, but new shoes and some Chanel No 5 perfume certainly help.
That is according to Mary Geekie, the Forfar-born mother and former NCR worker, who celebrated her 100th birthday in the Angus town on Wednesday.
"I always like to be well dressed and well turned out," she told The Courier.
"And I have always had a thing about shoes. I used to get new pairs and take them up to my bedroom before my husband could see them."
Mary celebrated her big birthday with her only son Stuart and his wife Jo, who had travelled from Dunbar for the celebration.
They brought a bottle of Chanel No 5 for the birthday girl and a special cake decorated in the spirit of Mary's varied and interesting life.
The logo of former employer Dundee manufacturer NCR was iced on top of the cake alongside the Malaysian national flag, as well as more than a few pairs of shoes.
The Forfar mum was born Mary Easton in the town's Green Street and went to North School and Forfar Academy.
She joined the Auxiliary Territorial Service in 1941 and was posted to Glasgow and then Germany after the war, latterly rising to be a Staff Sergeant.
"I was a great looking sergeant," she said on Wednesday while looking back at the old photographs.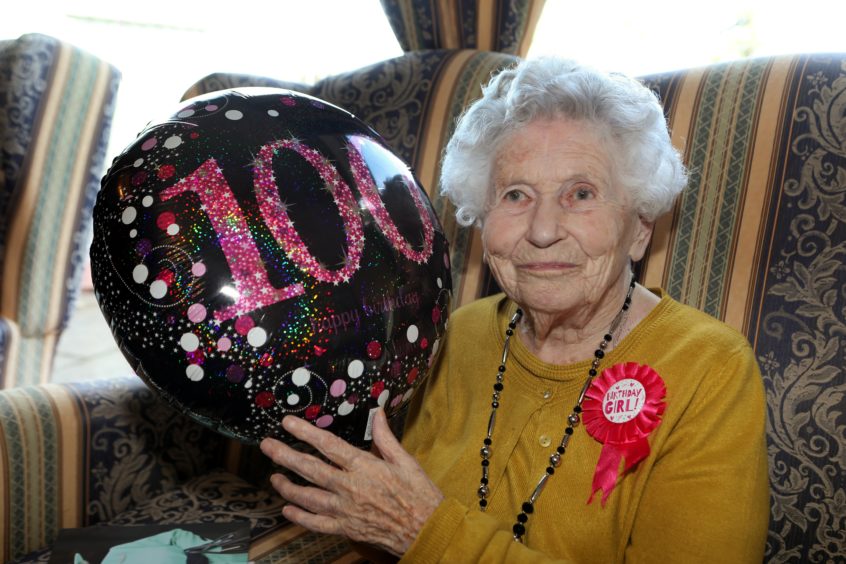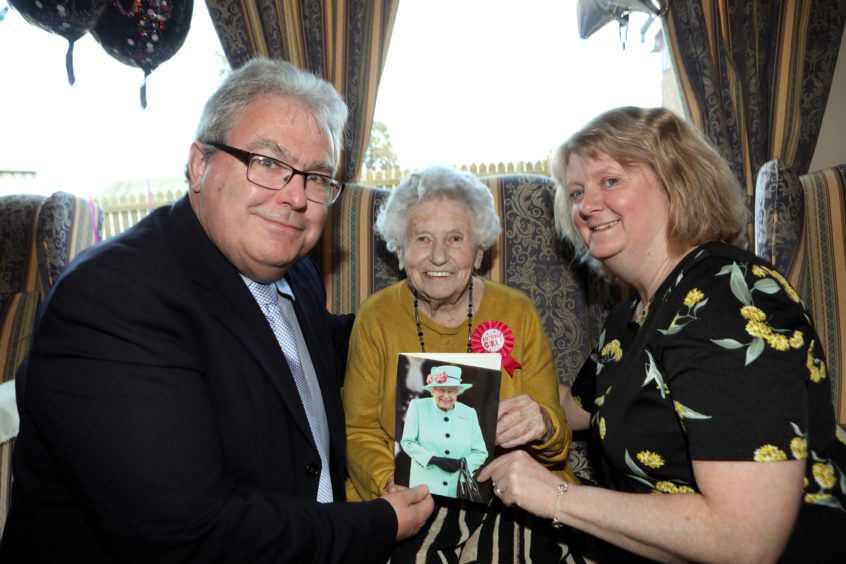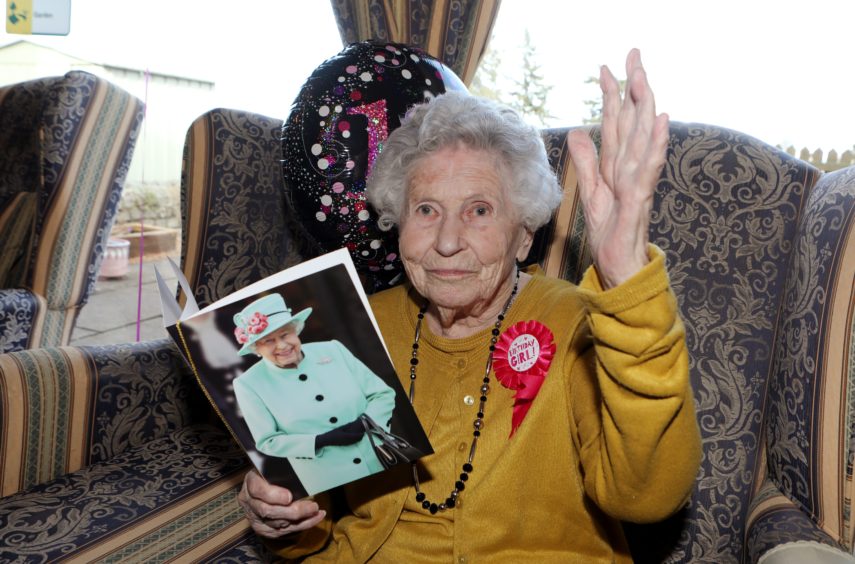 She worked at the NCR offices in Dundee after leaving the army, enjoying dancing at the Dundee Palais in her spare time where she met husband Bill.
"I like music and I like dancing and I like spending time with the family.
I've always been active and I like writing letters to friends," she added.
She married Bill in 1953 and following honeymoon in Paris moved to Malaysia, where she lived until the early 1970s.
The smiling centenarian used to joke that when travelling back to Malaysia there would need to be a separate boat just for the shoes.
Husband Bill passed away in 1991 and Mary lived at home in Prior Road until she was 93 before moving to Windyedge Cottage Care Home in Forfar where staff joined her for a celebratory afternoon tea.
Stuart said that his mother's memories had dimmed a little in recent years, but the upcoming 100th birthday had always put a smile on her face.
"Chanel no 5 has always been her favourite. She says she's never properly dressed without perfume on so we brought a bottle of it today."
Mary said she was enjoying the celebrations.
"Oh yes. I love all this attention. People can some and see me at any time," she said.