Angus Royal Marines ready for rapid response role to tackle coronavirus pandemic
By
Graham Brown
March 21 2020, 8.40am
Updated: March 21 2020, 9.51am
Angus Royal Marines newly-returned from the frozen Arctic are in a state of readiness to perform whatever rapid response role may be required of them in helping combat the Covid-19 pandemic threat.
The men of 45 Commando, based at Condor on the outskirts of Arbroath, landed back at the town harbour on Thursday after disembarking from HMS Albion four miles off the Angus coast following the Norwegian-led programme.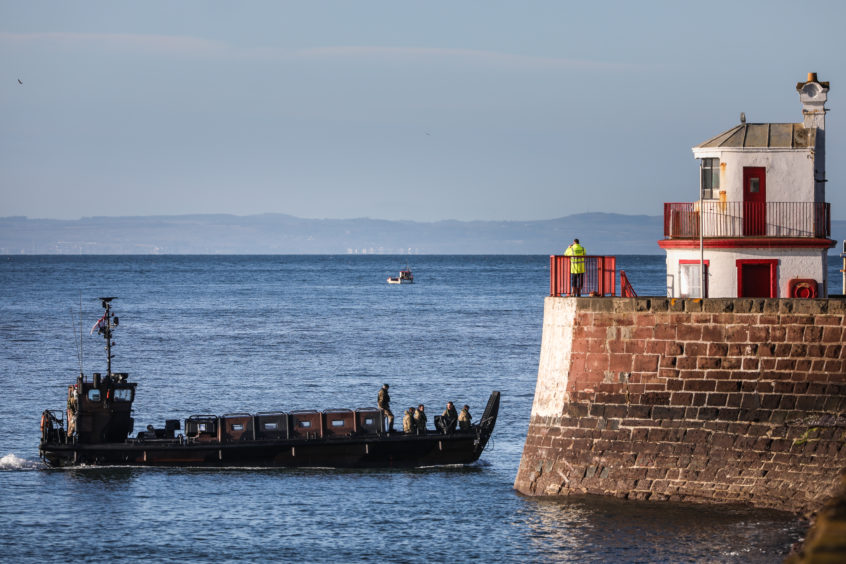 They are due a period of leave following their involvement in Exercise Cold Response 2020, which itself was brought to a premature end due to the ongoing Covid-19 situation in Norway.
However, as part of the lead Commando group, Angus personnel are on high readiness to respond to a crisis anywhere in the world – with some of the task force on two days' notice.
VIDEO: This is why hundreds of Royal Marines arrived via boat at Arbroath Harbour on Thursday
Mother Nature's decision not to sharpen her claws too fiercely for Cold Response 2020 meant the mercury did not stay rooted around the -20C which the men and women of a host of nations involved in the major exercise might have expected to encounter.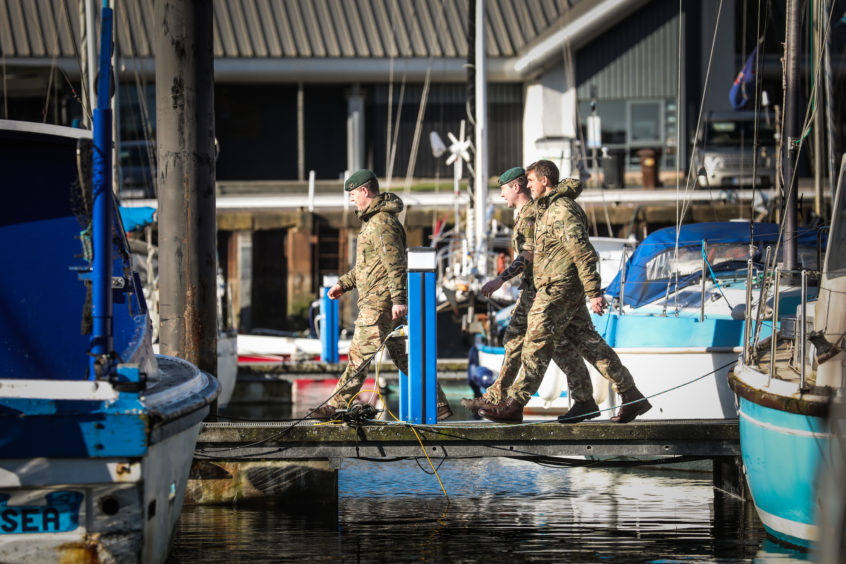 In some respects, that presented even more of a challenge, according to one senior officer.
"This was part of our annual training cycle in the extreme cold weather environment, but it wasn't the coldest it has ever been and in some respects that is perhaps more realistic," said Zulu Company OC, Major Josh McCreton.
Constant extremes of -5 degrees or more were, he said, easier to deal with that temperatures hovering just around freezing, with the differences that can make to terrain and the environment.
The exercise involved military might from fast jets and attack helicopters to tracked armoured vehicles, anti-tank weapons and high-tech drones, which are increasingly becoming a feature of modern warfare capability.
But Mjr McCreton said the Norwegian landscape offered the ideal terrain to develop skills which the elite Angus unit are renowned for.
"One of the things we practised was how to disperse at a much lower level, sending out small teams to get up close and operate independently.
"That perfectly suits the environment of the type we were in, if we can go around much more covertly."