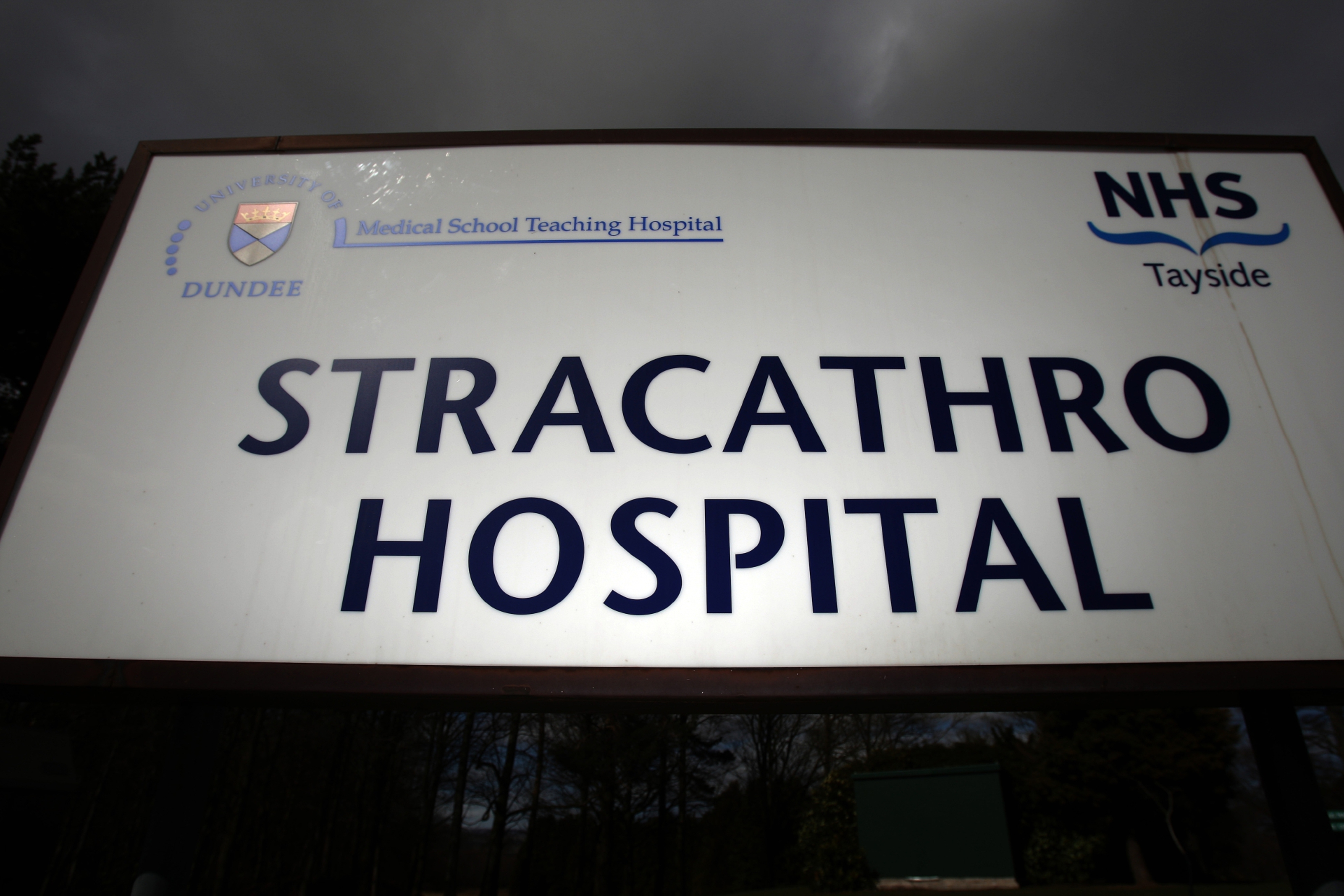 A ward for the elderly at Stracathro Hospital near Brechin has been closed to new admissions due to a coronavirus outbreak.
The Rowan and Willow units at the hospital provide old age psychiatric care.
It has not been confirmed how many patients are affected.
A spokesperson for NHS Tayside said no new admissions would take place.
They added: "The ward has been closed to new patients as a precautionary measure and all appropriate infection prevention and control measures have been put in place."
The Rowan unit is one of two within the Susan Carnegie Centre at the Angus establishment.
It is a 13-bedded acute admission, assessment and treatment unit with en suite bedrooms and communal lounge/dining areas.
Also within the centre is the 12-bed Willow unit for dementia patients.
NHS Tayside confirmed that unit remains open.
The Stracathro move is the latest in a line of closures to affect wards at hospitals across the NHS Tayside area.
Within days of each other, both the Tay ward at Perth Royal Infirmary and Tummel ward at the city's Murray Royal Hospital were closed to new admissions.
The Murray Royal ward also supports elderly patients with brain disease disorders, and was described by one source as being in "lockdown" as a result of the virus being contracted by both patients and staff.
There were no patients in the Tay ward at PRI at the time of its closure.
A spokesperson for NHS Tayside confirmed Tummel and Pitlochry Community Hospital GP units are still closed., but the Tay ward has re-opened.