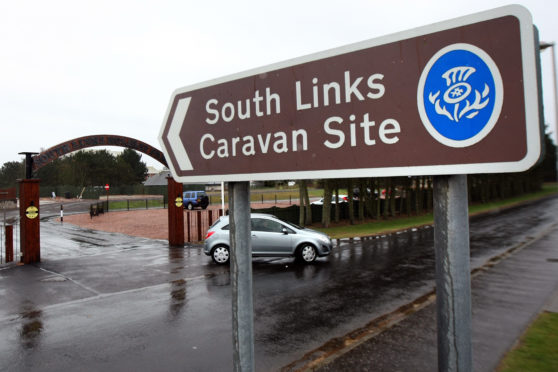 Angus Council has defended the continuing operation of a caravan holiday site, saying residents have remained in lockdown there since the Covid-19 restrictions came into force.
It follows concerns raised over the movement in and out of the South Links site at Montrose seafront, the only holiday caravan park operated by the local authority.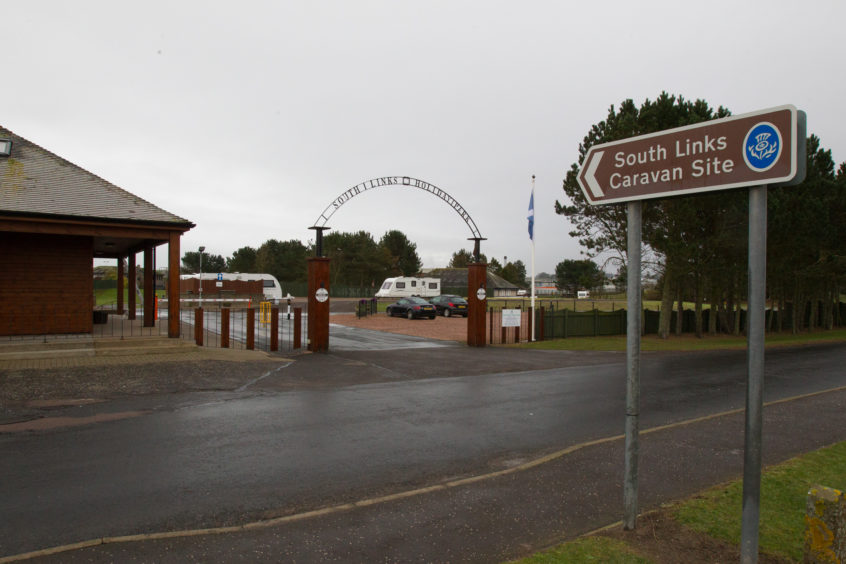 The Traill Drive site is currently advertised on the council website as being closed due to the coronavirus outbreak but the authority has confirmed static and touring caravans remain occupied.
One regular visitor said: "To get on the site you must have your own address and a council tax reference so I can't understand why people have been allowed to stay on a holiday site when they should be at their own home.
"You have to get off the site for a month in February to avoid year-round living there but people are just treating it as a residential site.
"As a holiday site it should have been closed down when all this started and folk should have been made to go to their own address."
A council spokesman said: "The holiday park has both static and touring caravan areas. At present we have 24 static and eight touring vans on site and this has not changed since lockdown.
"It is closed to new admissions and all existing residents are on lockdown.
"There will be vehicle movements similar to any other residential area, for essential shopping/travel to work etc and residents will be receiving deliveries of food and other supplies."
The South Links site was at the centre of a costly council controversy a decade ago after a lease deal for the facility collapsed.
Wow Leisure took it over running the site but became involved in discussions around its possible closure after pharmaceutical giant GSK mooted an expansion which would have used the land.
The company was given a £275,000 interest-free council loan to smooth the possible move – which never progressed – and Wow Leisure subsequently went bust after hitting the authority with a huge compensation claim for more than £800,000 losses it said it had suffered during the business standstill.
Angus Council took back control of the site but ended up evicting long-term residents from their holiday homes in 2016.
Its came back under the spotlight last year when one local councillor suggested the authority should look again at the future operation of the holiday park.