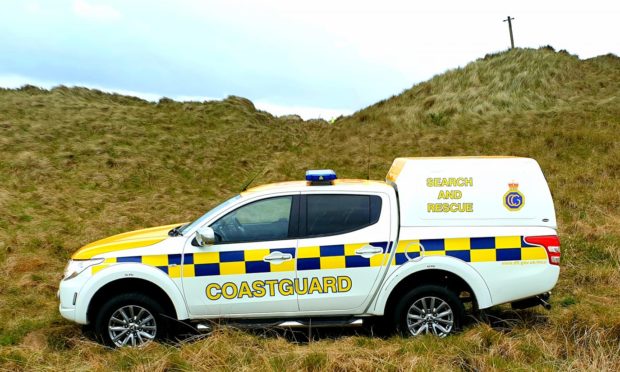 Discarded clothing has sparked a second search of the Angus coastline in a matter of days.
The UK Coastguard was called out to Carlingheugh Bay, north of Arbroath, after the garments were reported to the emergency services on Tuesday afternoon.
After a search of the area, the team concluded there was nothing suspicious about the find.
A statement from the UK Coastguard's Angus and Mearns division reads: "This afternoon officers from Arbroath were called out following reports of clothing found at Carlingheugh Bay by Tayside Police Division.
"A search of the area was carried out with nothing untoward found. A member of public also confirmed that the clothes had been there for some time so it was assessed that this incident was a false alarm with good intent.
"This is the second call-out our Arbroath team have attended in the last week following reports of discarded clothing. If you choose to go for a swim in the water and change into dry clothes, please remember to take your wet clothing away.
"If you do however see any more clothing or anything suspicious anywhere along the coast then dial 999 and ask for the coastguard."
https://www.facebook.com/HMCGAngusMearns/posts/3043020339093128
It comes after the Arbroath RNLI were called to the Deil's Heid section of the Arbroath Cliffs on Saturday following the discovery of discarded clothing.
A member of the public feared the two sets of clothing might belong to swimmers who were in trouble in the sea.
However the rescue tea concluded they were left by someone who had gone into the water and forgot to take them away.