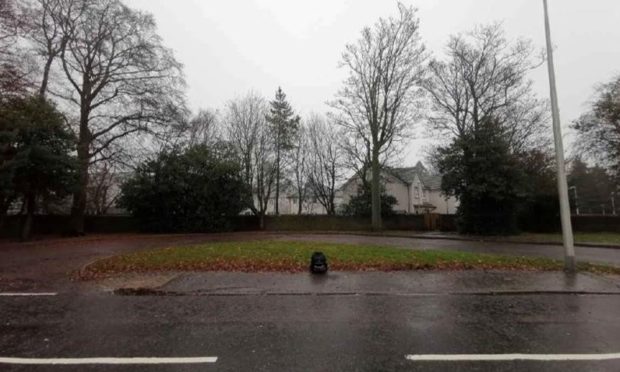 Phone giants have appealed an Angus 5G mast refusal after claiming the technology is vital for home working in the wake of the coronavirus pandemic.
EE and Hutchison 3G UK were blocked from siting the 60-foot structure in a bus lay-by on Monifieth's Victoria Drive earlier this year after Angus Council planners agreed with a flood of local objections that the mast would be an eyesore.
The companies appealed the delegated decision and a Scottish Ministers reporter has been appointed to consider the case relating to the site near the former Ashludie Hospital.
The applicants also say the monopole would be crucial for blue light services under a site-sharing arrangement with police, fire and ambulance.
Monifeith Community Council had been among those to lodge a formal objection to the proposal, saying the mast would blight a main approach to the burgh.
Locals added potential health risks to their list of concerns after planners blocked the bid on the grounds the application breached council policy.
The authority said they did not believe the applicants had done enough to consider alternative sites in more appropriate industrial or brownfield locations, away from residential properties.
The Ministry of Defence has said it has no safeguarding objections to the plan.
EE and Hutchison 3G UK have stressed that the installation of the mast is vital to ensure 5G capability after receiving notice to quit a nearby site in the grounds of the former hospital.
In their appeal statement, the applicants said the unexpected Covid-19 pandemic has strengthened the importance of effective 5G infrastructure being put in place.
Their appeal statement describes the Victoria Street location as "the only viable solution in the most appropriate location".
"We consider any perceived impact on amenity the site may have will be outweighed by the many positive benefits that telecommunications bring to the economy and community," it adds.
"Mobile connectivity is essential to the future success of the economy. The combined value of 4G and 5G mobile connectivity is estimated to add £18.5 billion to the economy by 2026."
They applicants have described the planned monopole as the "optimum design solution that can take both operators and the height at 20m is the very lowest that works effectively for both operators.
"In light of the changing nature of planning, to allow for increased levels of home working in light of the current unforeseen pandemic, and its long-term social effects and implications, the development meets the requisite criteria and standards."
A site visit will be carried out by the Reporter and a decision is expected in due course.