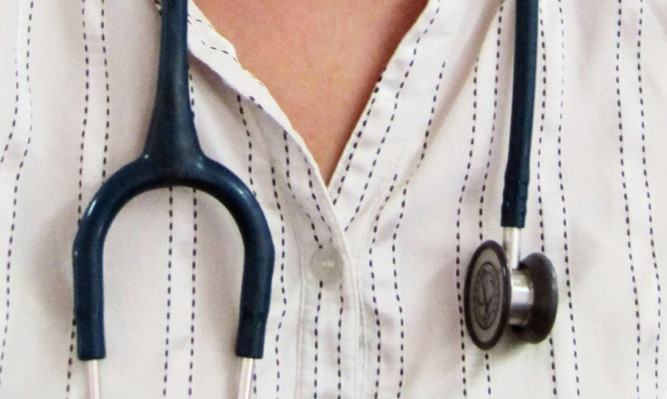 A Forfar 'super surgery' involving the merger of two medical practices has been scrapped in a shock announcement.
The planned merger between Academy Medical Centre and Ravenswood Surgery would have made the new Chapelpark Healthcare Centre one of Scotland's largest.
Mystery surrounds the real reasons why the proposed merger "will not be progressing at this time" given the 18-month planning process was already so far advanced.
Building works for the premises were approved in September and patients had already voted to choose the name of the new practice from a shortlist.
Those same patients were given an assurance in February that "the merger is going ahead" by Forfar GP Nico Grunenberg for what he described as "a big change for us all".
The Scottish Government confirmed a two-year funding package in February through the Primary Care Transformation Fund to support the merger and introduction of new models of care within general practice.
But NHS Tayside issued a statement completely out of the blue to confirm that the merger has now been called off "at this time".
It read: "Academy Medical Centre and Ravenswood Surgery in Forfar will continue to run as individual general practices with patients receiving care from the practice where they are currently registered.
"The proposed merger between the two practices will not be progressing at this time.
"Both practices state that they have learned a huge amount from the tests of change that have been running over the last 18 months and now plan to use this learning to implement change and deliver new models of care which will benefit patients.
"Academy Medical Centre will continue with its plan to deliver care through small multi-disciplinary teams of health professionals.
"A review of the staff on the teams will be carried out to reflect recent staff changes at the practice and further information will be issued to patients over the coming weeks.
"Ravenswood Surgery has already introduced a number of changes to their ways of working to support improved patient care and will continue to develop services.
"NHS Tayside and the Scottish Government continue to support the work being progressed within both practices to develop sustainable models of general practice for the future."
The 'super-surgery' aimed to deliver care tailored to meet the needs of the individual, with patients allocated to one of five small 'teams'.
Each team was to consist of GPs, practice nurses, healthcare assistants, community nursing staff and reception staff.
Patients were involved throughout the planning process, sharing their thoughts about how services should look following the merger.
Patients made their feelings clear on social media after the news was announced.
One said: "So happy with the set up we presently have at Ravenswood Surgery."
Another said: "I'm glad.
"Didn't want to lose the GP I've had all my life."
Others said it was "brilliant" and "great news".