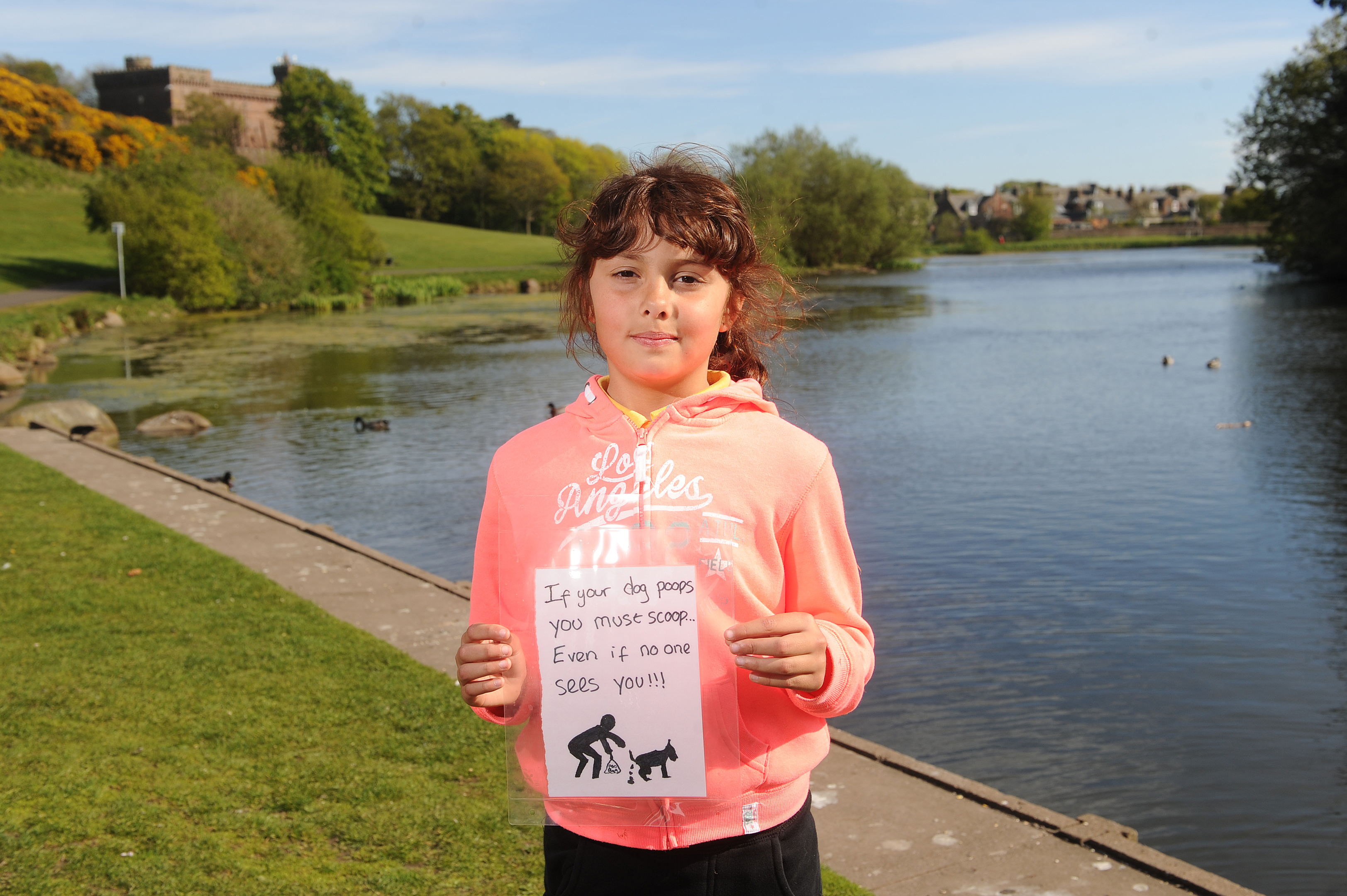 An Angus schoolgirl has launched a dog poo crusade against lazy owners who fail to clean up after their pets.
Chloe Todd, who attends Timmergreens Primary School in Arbroath, put up home-drawn posters around Keptie Pond in a bid to curb the problem.
The civic-minded eight-year-old is one of the younger members of Keptie Friends which is a group of dedicated volunteers working to improve the town's beauty spot.
Mum Paula Duthie said: "Chloe first got involved with Keptie Friends about a year ago when I saw an article in the local paper.
"So I talked to Chloe about it and we decided that we would like to help them.
"Her family are proud that she helps how she can and loved seeing the posters she made.
"Her grandparents who are originally from Scotland and live in Florida are coming to visit in August.
"She is looking forward to taking them to see Keptie Pond."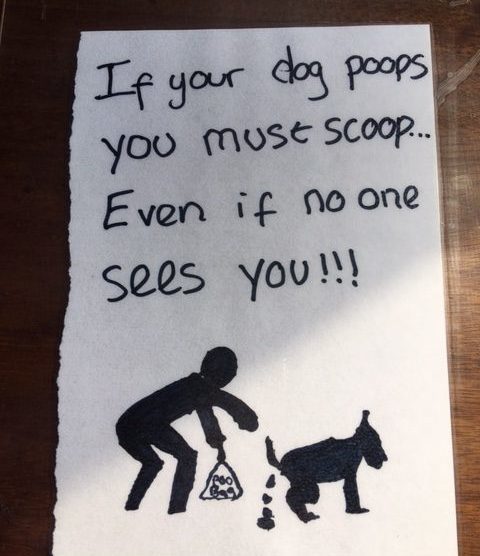 Dog fouling remains a problem at the pond and Chloe has been described as "an inspiration".
The schoolgirl said: "I love visiting the pond to see the birds and other wildlife and I want to help keep it clean and tidy for the birds and other wildlife that live in it.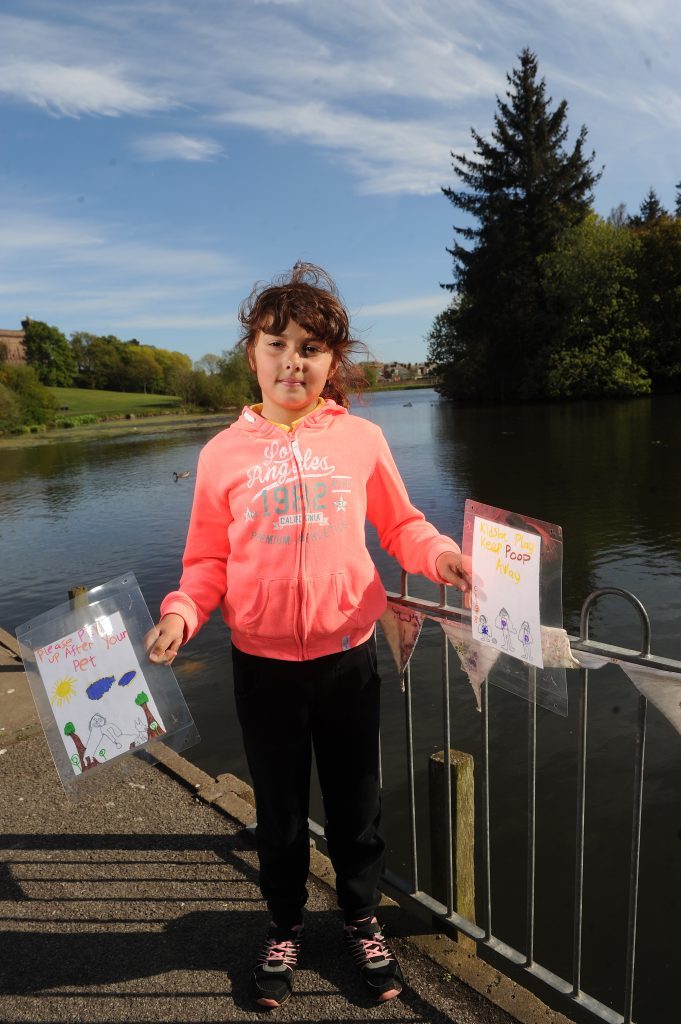 "I have also helped plant some bulbs and pick up litter to keep it looking nice for when people visit the pond."
Jean Stewart from Keptie Friends said everyone in the group was "thrilled" and "so very proud" of Chloe.
She said: "Chloe feels she can send a message to dog owners to make them aware of their responsibilities not only to their pet but to the wider community of children and adults who all share Keptie Pond.
"Keptie Friends are always looking for innovative ways of making the public aware and we feel this view inspired by a primary school girl will attract the support of the community in Arbroath."
Chloe has also been nominated as a hero of the month with Keep Scotland Beautiful and Jean said Chloe was a "deserving nominee for the award".
She said all of the young people in Keptie Friends are so much more aware of the environment.