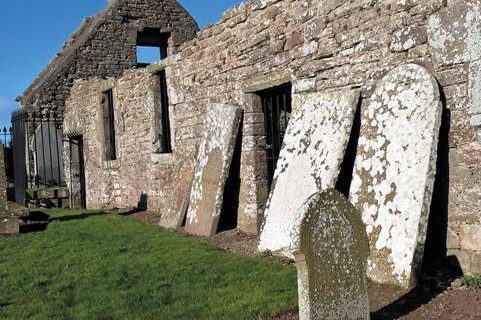 Budding Angus historians will be taught about a matter of grave importance during the county's heritage week.
Flora Davidson and her daughter Dr Elspeth Reid are the local experts on the symbolism of Angus gravestones and will discuss the subject in Kirriemuir on August 31.
The women will then guide visitors round the Kirkton of Airlie churchyard to see post-Reformation stones before they are "lost forever".
Glens resident Mrs Davidson, 93, began recording the 17th century gravestones of Angus in the 1970s and Dr Reid helped produce new chapters of a book about their features between 1560 and 1715.
Mrs Davidson became a genealogist after teaching modern languages in Arbroath, publishing articles in the Scots Magazine, Scotland's Magazine and Scottish Field, and editing the Clan Davidson Association periodical The Pheon for 11 years.
She said: "There are all kinds of signs on headstones that tell you about the person's life story.
"People were very proud of their job and you can see blacksmiths and weavers if you know what to look for.
"Then there are the identities of the sexton and mason, and his ideas about what angels look like. From the 18th century, headstones became upright and are much easier to read.
"In the 1600s most of them are flat, buried and full of plant material – there's the challenge."
The pair wrote The Fortunes of Cynicus, the pen name of Martin Anderson, who worked as a newspaper illustrator on the Dundee Advertiser before he made his name with books of social and political cartoons in the 1890s and then became rich as a postcard designer.
He built a mansion on Lucklaw Hill above Balmullo in Fife – but a neighbour of the "sociable livewire" had it demolished after his death.
The talk takes place in the Gateway to the Glens Museum at 2pm, followed by the site visit at 3.30pm, weather permitting.
Angus Alive museum officer Rachel Jackson said: "We are delighted to welcome along anyone interested in discovering the carvings and depictions hidden in the graveyards of Angus kirks."
The Post-Reformation Gravestones of Angus, Social History is Stone (1560-1715) will be available from local libraries during Heritage Week and by emailing forestlodge86@yahoo.co.uk.