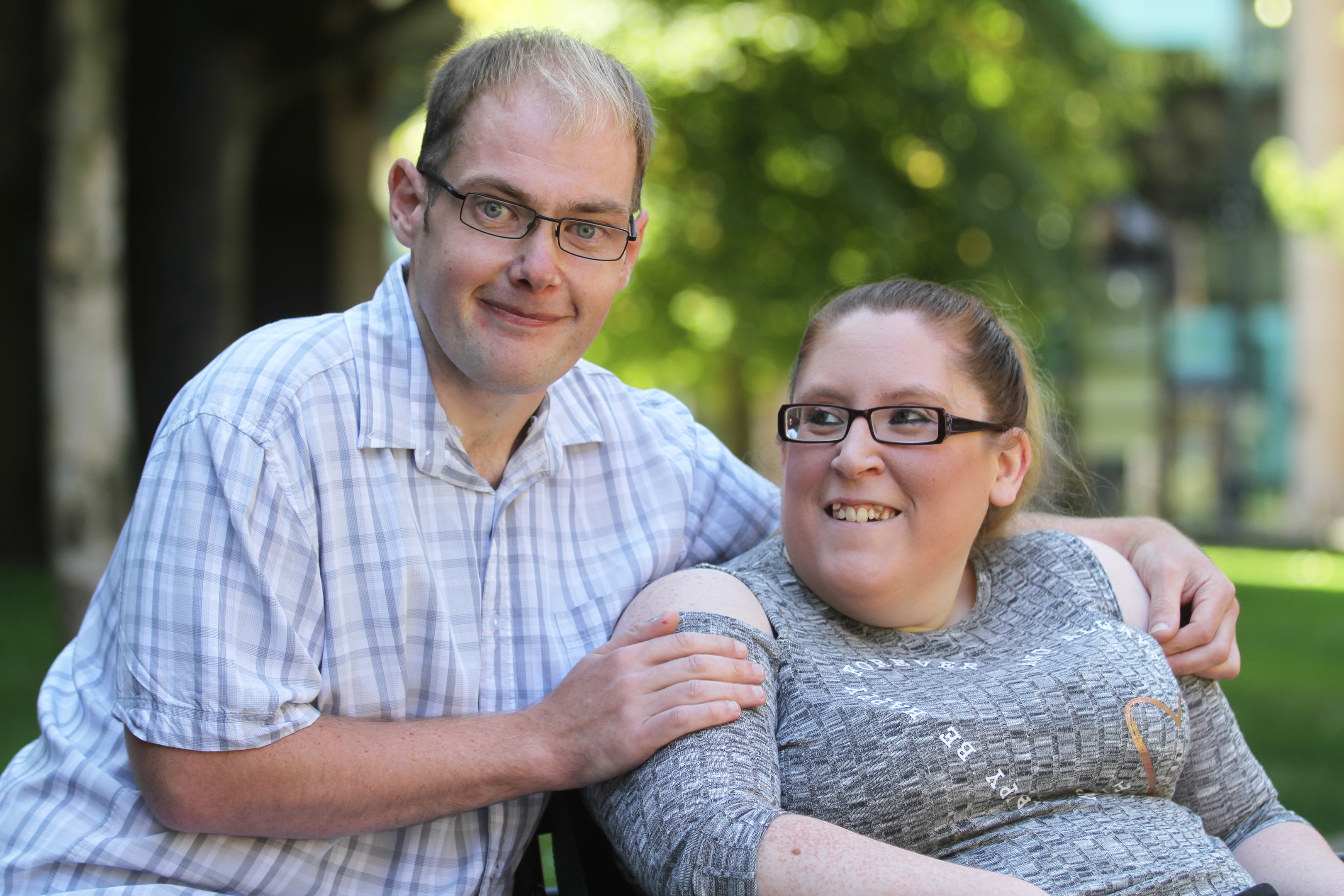 An Angus man who suffered from depression will run a marathon and an ultra-marathon next year in a bid to raise thousands for a mental health charity.
Robert Fleming, 31, from Forfar, will fulfil his dream of running in the London Marathon next April before also taking on a gruelling 33-mile ultra-marathon in Glen Ogle later in the year.
He had suffered from a long period of depression after leaving school and piled on weight, ending up over 20st.
The death of his dog in 2012 encouraged him to turn his life around and within a few months, he had lost four stone.
After a setback which saw him put a significant amount of weight back on, he got a new dog, Tiki, who he said has been one of the main reasons for his renewed zest for life, and led to a total weight loss of nine stone.
Thinking back to his lowest point several years ago, he said he could "never have believed" he would be gearing up for his third marathon and an ultra-marathon.
Robert, who as part of the marathon is raising £2,500 for mental health charity Mind, said: "I would never have thought in a million years I would be doing this.
"I have run the Edinburgh Marathon and the Stirling Marathon, as well as three half marathons in my bid to battle depression.
"Running has been a great help to me since I started a few years ago.
"I have always wanted to do the London Marathon and I am determined to raise as much as I can to help others who have experienced mental health problems like I have.
"I have been through depression and I have suffered a lot in the past.
"Without Tiki I wouldn't be where I am today. My dog has helped me so much. Just getting out and walking him was what I needed after my old dog died.
"I met my partner, Cheryl, recently too and I'm really happy with her."
The London Marathon will take place on April 22 2018 with the Glen Ogle Ultra-Marathon taking place in November 2018.
To donate to Robert's effort, visit his page here.