It is a name synonymous with success in the Beautiful Game.
But as fans across the world continue to wish legendary manager Alex well in his recovery from recent brain surgery, it is a Fergie of the wee grey variety which is about to grab the football spotlight in a world first for the Aberdeenshire village of Fettercairn.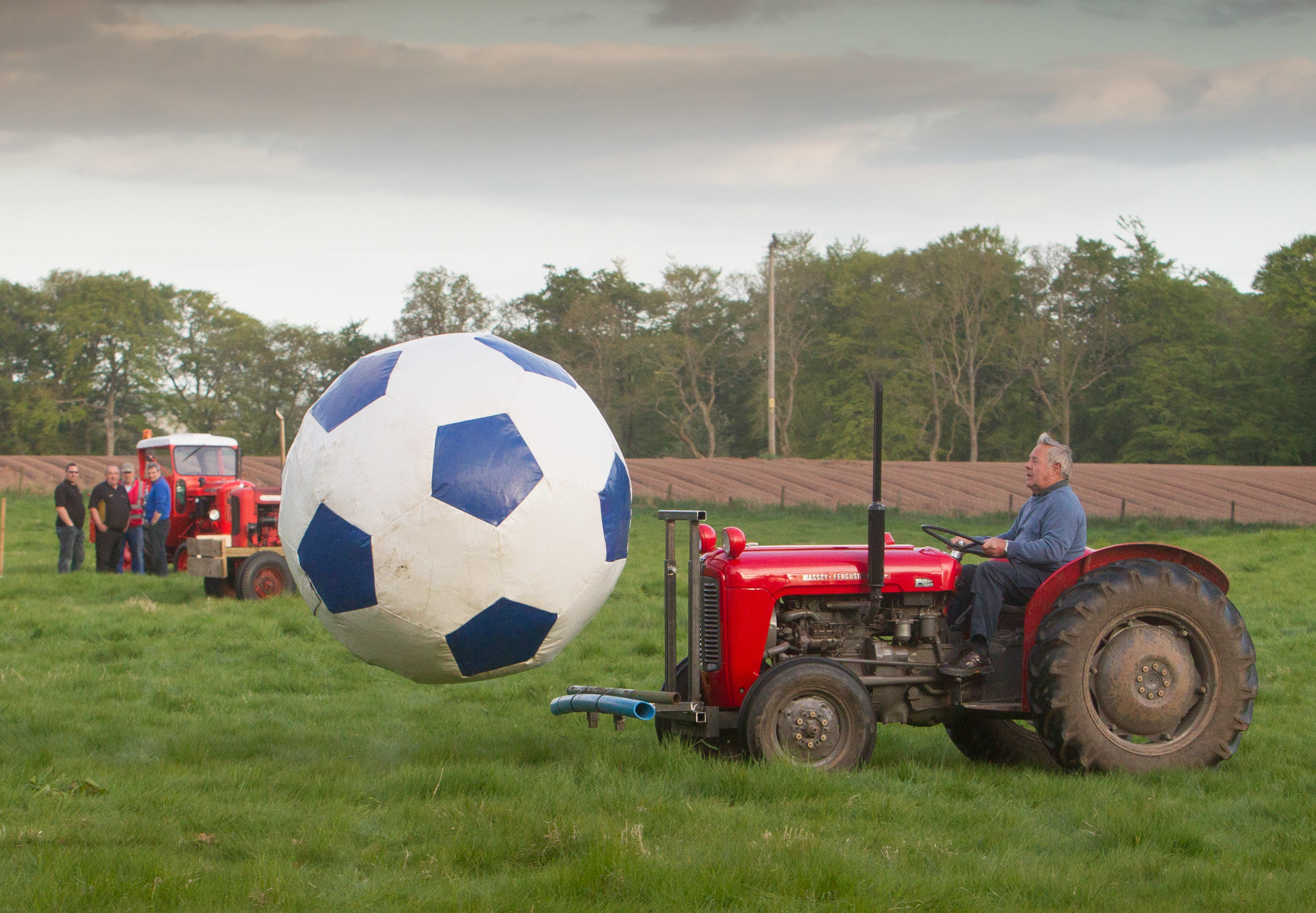 Vintage tractor football has been dreamed up as a draw for visitors to July's Fettercairn Show and enthusiasts are already in training for the tournament they hope will pull the crowds.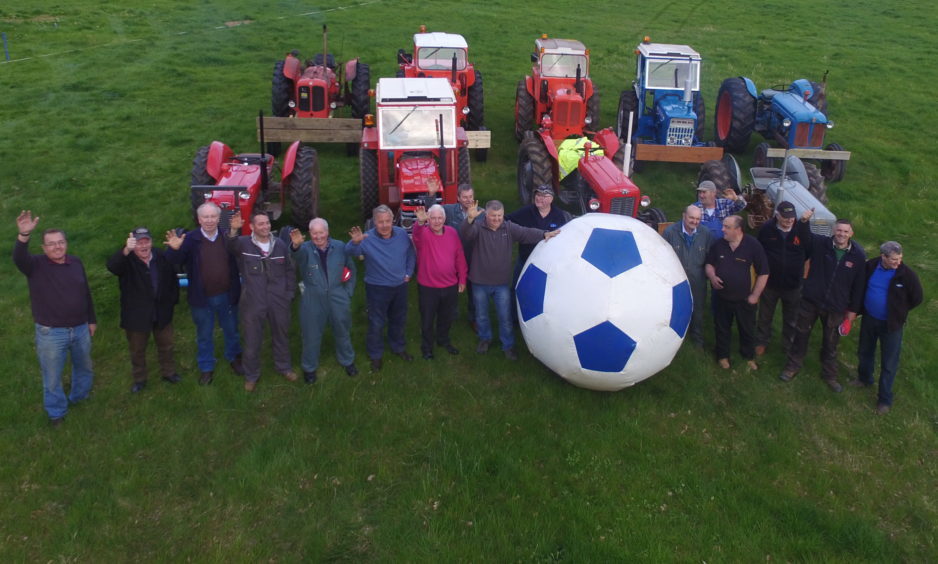 The old workhorses owned by members of Mearns Vintage Vehicle Club are regularly on show at the annual event and club chairman Mike Robertson said the idea was to serve up "something a bit different" in the main arena.
"We saw a clip of it being tried a few years ago in Ireland, but with new tractors, so we thought why not try it with our vintage tractors?" said Mike.
Like the strips of clubs which grace pitches across the land, the Fettery teams on July 7 will be in familiar colours of Ferguson grey, Nuffield orange, Ford blue and Massey red.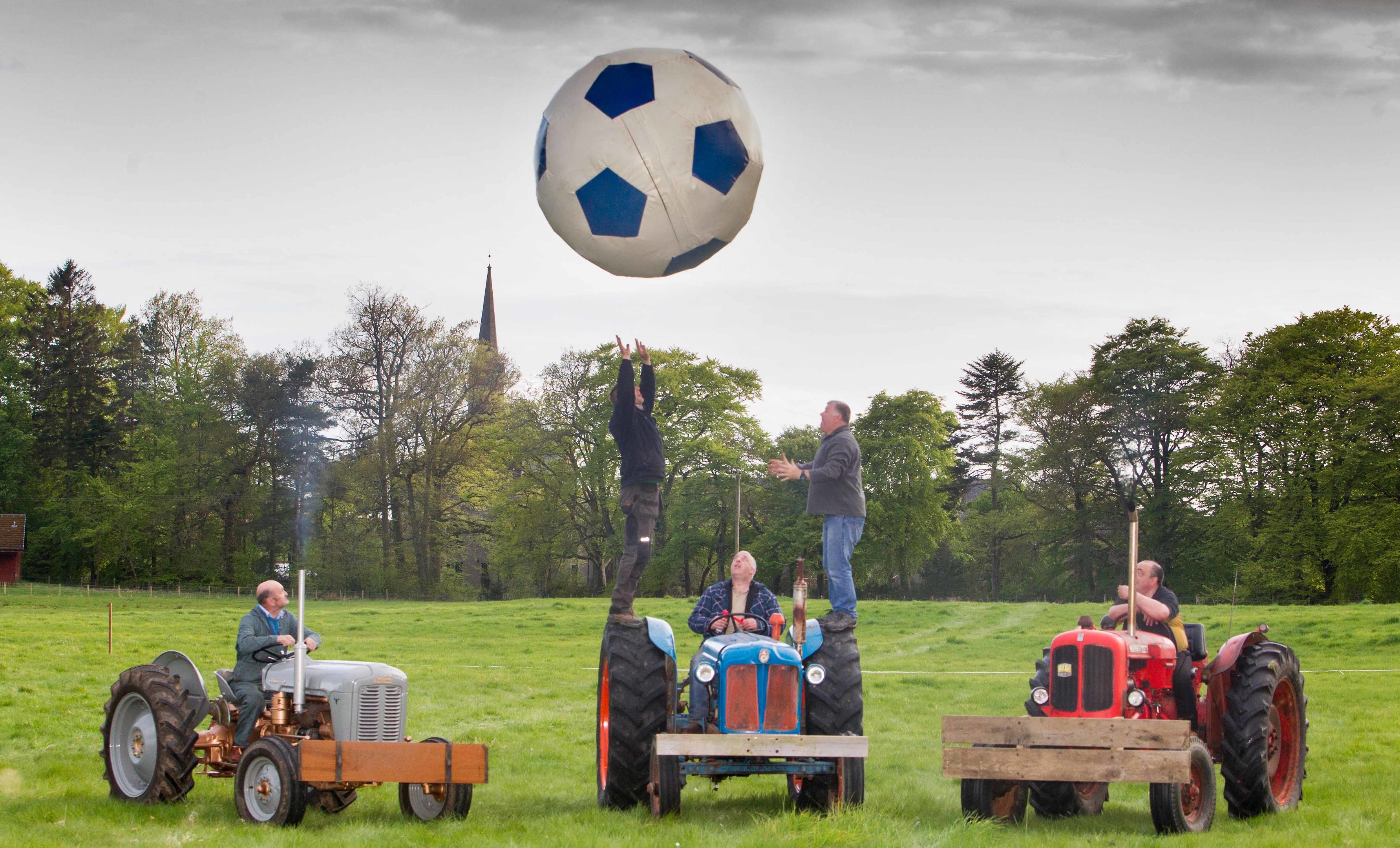 With the seed of the idea sown, the club turned to the historic Montrose Rope and Sail Company to produce a ball which will be battered around the pitch by the old tractors, and the firm has created a giant football which they are confident will be a match for anything.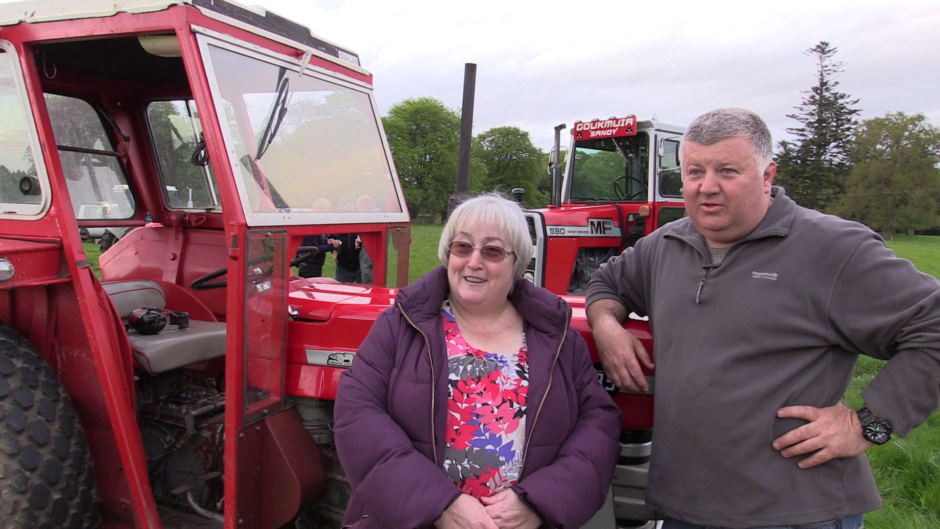 "It'll be three-a-side, one touch and 15 minutes each way," said Mike. "There's a lot to think about – we've even been speaking about penalty shoot-outs in case that's needed."
The tractor team-mates held their first full practice session at the show ground on Wednesday evening and Mike said they now can't wait for the big day.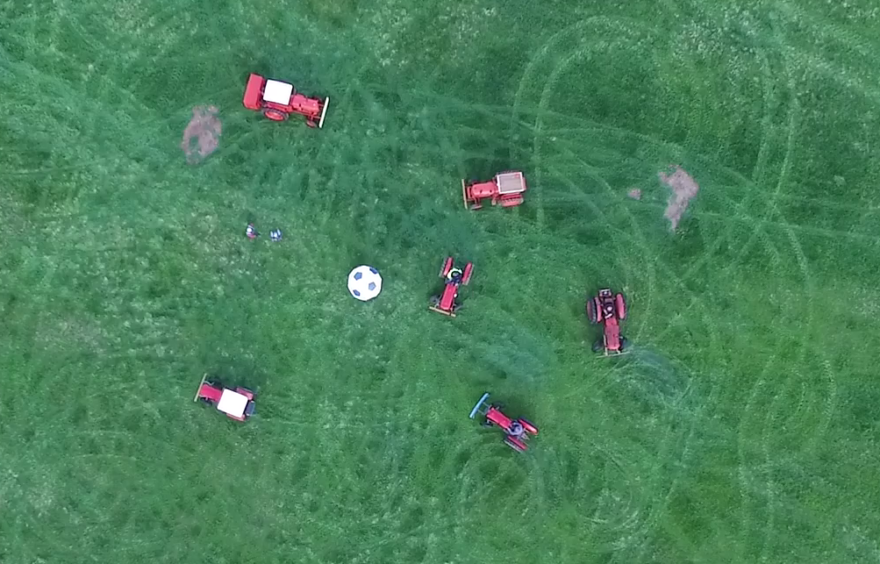 "It was great," he said. "Obviously we have to work on the movement and the passing but that's what this practice was all about.
"On the day, we'll have it nailed!"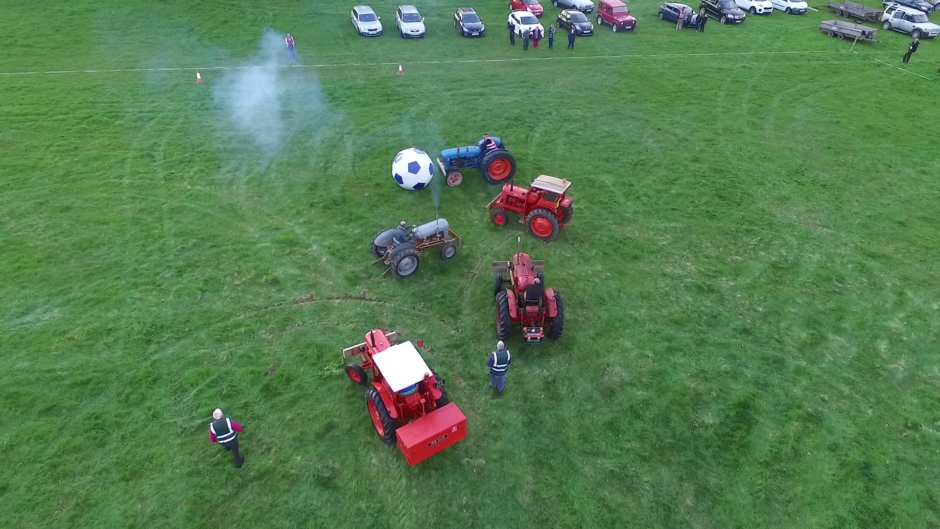 Former Brechin FC chairman Dave Birse, a well-known figure in local agricultural circles, has agreed to pick up the mic as commentator for the unusual spectacle.
Mike added: "It's a great show and always popular but it's all about trying to get the crowds in and hopefully this is something that might encourage some more people along."
Tractor football is just one of the attractions at Fettercairn Show, which will be held on Saturday July 7. See more at www.fettercairnshow.com.