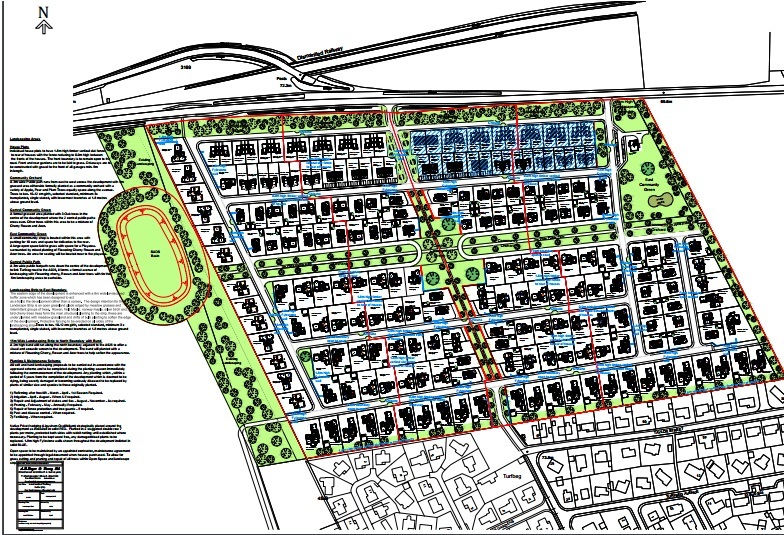 A speed limit reduction for traffic approaching Forfar from the A90 on the Kirriemuir Road has been welcomed by Angus councillors.
Members of the communities committee agreed a report which recommended an extension of the 40 miles per hour speed limit to address a projected increase in traffic and pedestrians on the A926 when 240 new homes are built at Turfbeg.
A report by Ian Cochrane, head of infrastructure, noted the housing development is bounded on its north side by Kirriemuir Road.
The approved development includes the formation of two new junctions and new bus stops on the road.
It is anticipated, with the completion of the development, there will be an increased level of vehicular and pedestrian traffic.
The report stated: "The approved planning submission included the introduction of a reduced speed limit from 60mph to 40mph on Kirriemuir Road adjacent to the development site.
"This speed reduction proposal was recently considered by Angus Traffic Coordinating Group which agreed the speed reduction on Kirriemuir Road is appropriate in the interest of pedestrian and traffic safety and free traffic flow."
The new speed limit, which was agreed by councillors, will extend the current 40 mph limit westwards for approximately 525 metres.
There are no financial implications for the council as the associated costs will be met by Guild Homes (Tayside) Ltd., the developer of the housing site.
There are no additional maintenance costs arising from the proposals.
Ronnie Proctor, Conservative councillor for Kirriemuir and Dean, said: "As one who drives along that road nearly every day, I welcome this reduction in the speed limit.
"We now have the new Academy on the Kirrie Road and the sports complex, it is a very busy road.
"With the building of new housing the position will be exacerbated.
"The 40 mph limit will be a safe speed given the traffic which will be encountered when the houses are built."
Ian McLaren, Independent councillor for Forfar and District, said he was "very supportive" of the extension of the 40 mph limit.
"This will be in the interest of pedestrian and traffic safety."