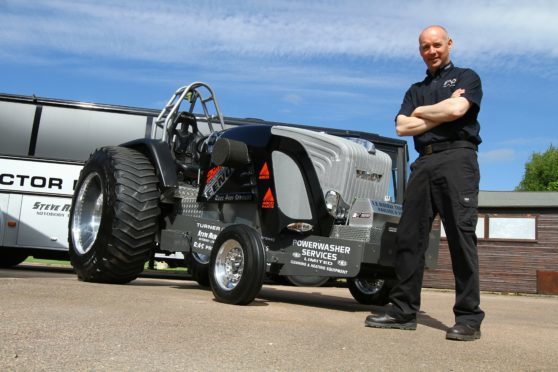 A Mearns tractor dealer is gearing up to defend his British tractor pulling title.
Martin Ross, managing director of Ross Agri Services Ltd, turned British champion in 2017 at the last event of the season after dreaming of taking the title for seven years.
Mr Ross, who grew up with the family business in St Cyrus, was also the Scottish champion four years in succession from 2014 after building his tractor DieselRoss in 2010.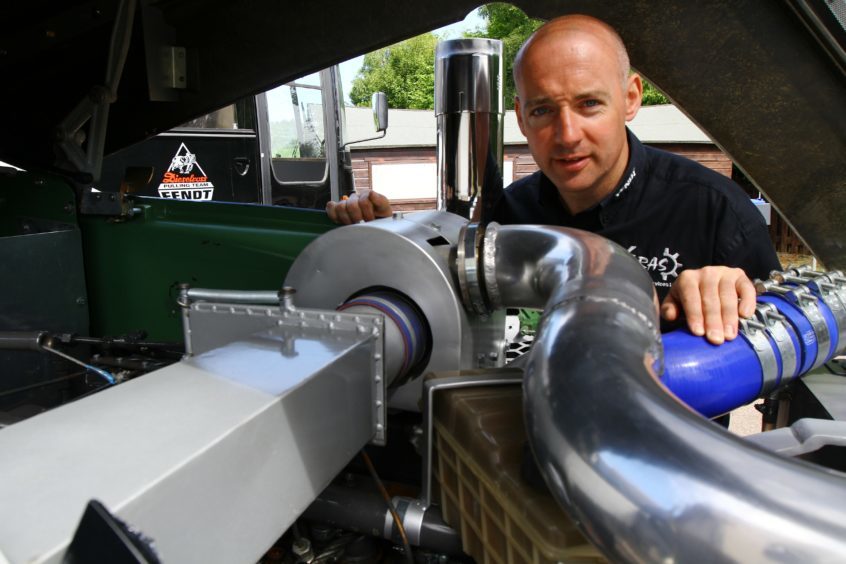 He will now defend his tile at Friday's Angus Show in Brechin.
His award-winning tractor is a Fendt 612LSA Turbomatik with 700+ horsepower which has been heavily modified and has special pulling tyres from America.
He left school at 16 and served his time as a precision engineer at Matrix Engineering in Brechin until 1996 before eventually joining the family business in 2000.
He had assisted the Scottish Tractor Pullers Club for many years at their events before catching the pulling bug.
Mr Ross said: "Turning British Champion in 2017 was the best feeling ever.
"I had been chasing the title for seven years and at the last event of the season the conditions suited well and we did it.
"Going into the event there were any of three tractors who could have won the title with only a few points between them.
"It was all to play for – whoever won on the Saturday night clinched the 2017 Super Farm title."
Mr Ross said he's as well prepared for Friday's event as he can be but admitted that anything can happen when you push tractors to their mechanical limits.
He added: "One thing I have learnt over the years in tractor pulling is that you can never be confident or sure about anything – you are pushing these tractors to their limits mechanically so you just can`t tell what the weakest link will be next.
"I take it event by event, putting a lot of time and effort into checking and preparing DieselRoss prior to the day of pulling – simple little checks can save you from a disaster on the day.
"The week leading up to the event is very busy – my company Ross Agri Services Ltd have a stand at the show where we display our tractors and machinery for everyone to see – all of this kit needs washed, polished and transported to the show field.
"Along with being chairman for the Scottish Tractor Pullers Club that doesn't leave me much time to be thinking about getting on the seat of DieselRoss but of course I always look forward to my local event.
"You get a lot of banter from the crowd and many of my customers are there watching what's going on."