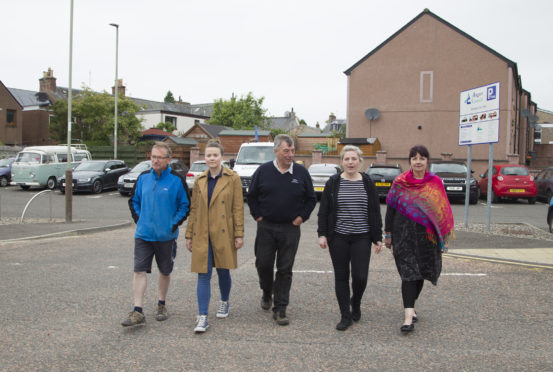 A fresh petition against the cost of parking permits in Angus is gaining momentum after it attracted more than 300 signatures in less than 24 hours.
Kirriemuir campaigner Laura Walton set up the online petition after Angus Council introduced parking permits across the county at £260 per vehicle.
Opponents have highlighted the fee costs more than a permit for the Royal Borough of Kensington and Chelsea.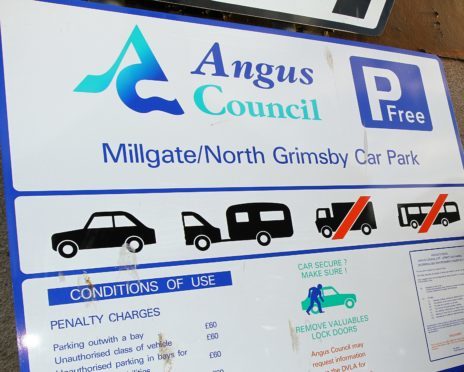 Ms Walton said: "We live in the centre of Kirriemuir, directly on the one-way system and we have zero alternative but to park our cars in either on-street or off-street areas a short walk from our home. This is by no means a unique situation in Angus towns.
"Whilst I support the introduction of parking charges and the idea of a parking permit, I have been utterly disgusted by the council's lack of research, insight and awareness when it has come to deciding on the £260 price tag for an annual permit.
"There has been no transparency of what has led the council to determine this figure, and zero consideration of the financial implications that this will pose to residents."
She added: "This is a further tax which we realistically cannot afford."
The local authority forecasts the charges will bring in £300,000 during the first year, rising to more than £700,000 each year after that.
On-street parking will remain free for 30 minutes, with off-street parking charges set at £1 per hour up to a maximum of £4 for four to nine hours.
Kirriemuir and Dean SNP councillor Julie Bell said her group welcomed any challenge to the council's decision on parking charges.
"The process has been a shambles and lacks critical details," she said.
"The impact assessment that local business deserves is sadly lacking and we've pushed for this from the outset.
"We're also unclear about the proposed costings and anticipated income – the figures just don't stack up."
An Angus Council spokesman stressed the charges were being introduced for the first time since 1996 and would only apply between 8.30am and 5.30pm Monday to Saturday.
"Should residents require to use council car parks within that time, they must consider whether it is best for them to apply for a permit, or to pay for an individual ticket on the day that parking is required," he added.
"Day-to-day tickets will cost £1 per hour up to a maximum of £4. The charge for the annual/half-annual parking permit equates to less than £1 per day/five days per week in a calendar year.
"Financial challenges and a budget gap of approximately £40 million mean that we are no longer able to provide certain non-statutory services free of charge.
"Funds raised by the introduction of parking charges will support road development and maintenance."