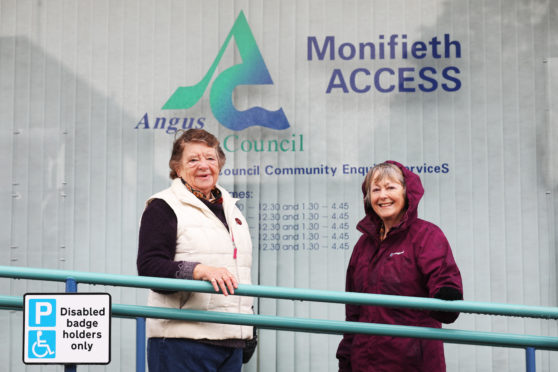 A promising future has been secured for an Angus historical society which can now forge ahead with its plans for a heritage centre.
After years of frustration and dashed hopes, members of the Monifieth Local History Society are celebrating securing a community asset transfer for the former Access office and police station in the high street.
It will be transformed into a new home for its House of Memories project which the group hopes will open in the spring.
Society president Margaret Copland, a past critic of lack of investment in the town, has welcomed the news and said: "The time has come to erase the reputation 'Monifieth has nothing'.
"This is a turnaround point for Monifieth – this is a dream come true.
"The Monifieth House of Memories, our community project with the many varied services it provides, will now survive.
"Our current building is not fit for purpose and we were desperate to find somewhere else to go.
"Our relocation to more appropriate and suitable premises will help us to introduce many more inter-generational services."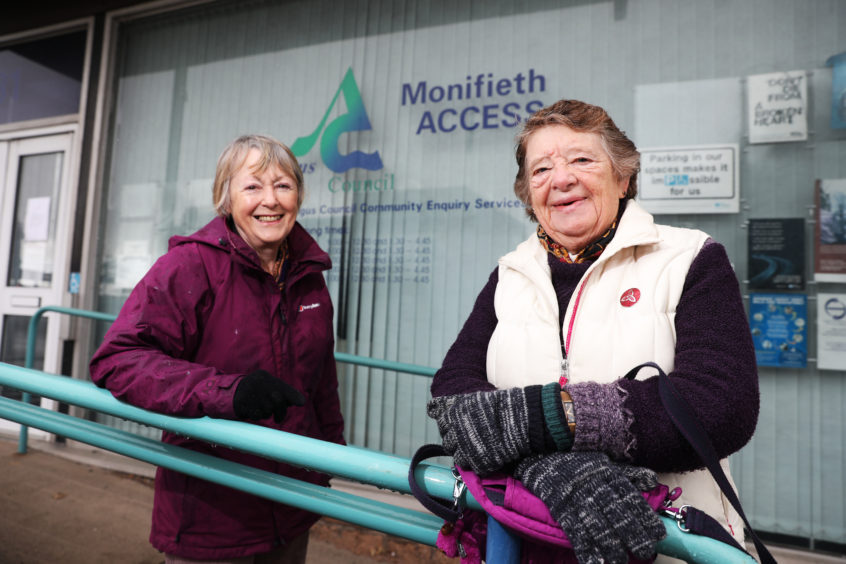 Although the group is still waiting to get the keys for the building, it is looking towards financing the project and recruiting new members.
Margaret said: "Our patience has paid off. We have been told we are the victims of our own success.
"We have something like 8,000 photographs, Pictish stuff, you name it, we've got it. We became a tourist attraction.
"We didn't start out as that, it was a meeting place for our history society as there was no place else in Monifieth, and it just mushroomed from there.
"The new spacious building has quite a number of anterooms which we will use for various purposes.
"We will be setting up a library research room, reminiscing room and, because we have disabled access and facilities for people with disabilities, they will be able to come along and bring their skills.
"The spacious accommodation will be more welcoming to those who visit from local, national and international destinations, but all with a similar interest in Monifieth`s past and local heritage of the area.
"Financing the project is of prime importance with sponsorship, donations and funding welcome."
The community asset transfer for the lease of the building was agreed at a meeting of Angus Council's police and resources committee.
Speaking at the meeting Craig Fotheringham, Conservative councillor for Monifieth and Sidlaw said: "This is run and managed entirely by volunteers.
"I can recall the terrible state of what became of the House of Memories.
"Monifieth has a long history of volunteering and the local history society is a credit to its founder.
"I fully support this application and wish them well for the future."
Sheila Hands, SNP councillor for Monifieth and Sidlaw added: "I congratulate them for getting to this level.
"They have had a really bumpy road but have shown real grit and determination to get to this stage. "It is a brilliant asset for Monifieth and its future."