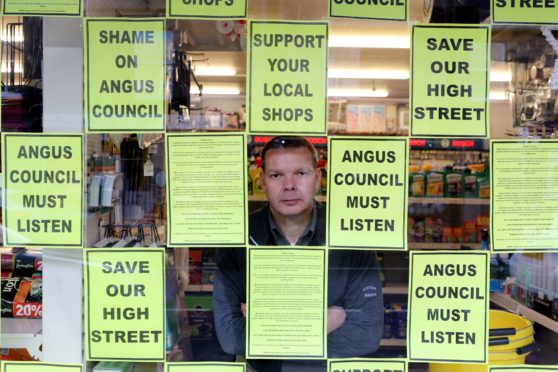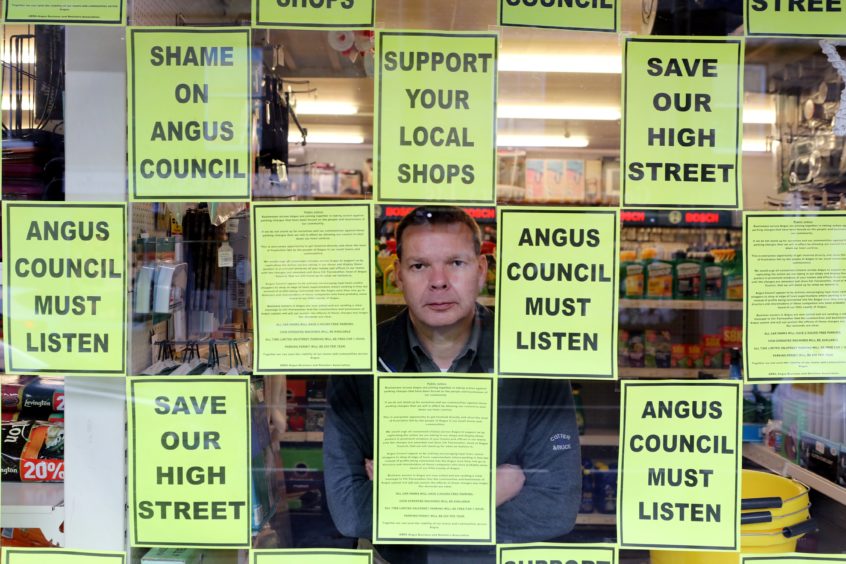 Angus traders say recently-introduced parking charges have already cost jobs and hit some firms' takings by more than 50%.
The findings of a survey of more than 50 businesses across the county – many of them, small independents – has revealed more than 80% have been hit by a downturn in trade since the November 1 introduction of the off-street fees.
The study was carried out by members of the recently-formed Angus Business and Retailers Association (ABRA), set up to fight what they have branded a "stonewall" reaction from Angus Council to concerns raised around the scheme.
On the question of whether takings had dipped since the charges came into force, ten businesses said they had experienced no impact.
However, 49 reported a drop in takings, with 30 of those shops suffering a hit of 20% or more.
More than 75% of the businesses surveyed said they were either very concerned or extremely concerned for their future if the charging system continues in its current form.
A third of businesses have already made changes including laying off staff or reducing opening hours.
Bruce Robertson of the Hardware Stores said his businesses in Montrose and Brechin had suffered downturns of more than 20%.
"The survey showed that 15% of the 59 businesses who responded have already laid off staff and that is extremely troubling," he said.
"ABRA was set up to show that we are united throughout Angus on this issue, and we are continuing to press for changes including two hours' free parking, a reduction in residents' permit cost to £60 and the introduction of coin-operated machines.
"Yet throughout all of this we continue to be stonewalled by Angus Council."
The business group is due to attend the year's final full meeting of the authority in Forfar on Thursday in the hope of a delegation being allowed to drive home the impact of the charges and the urgency for a compromise which they say might rescue some festive trade.
"The takings that have already been lost will not come back and people have lost their jobs, so we must try to get them to listen and appreciate the impact this is having."
Mr Robertson's Brechin shop is close to one of the four car parks targeted by fire-raising vandals who have left meters out of action and the council facing a four-figure repair bill.
The businessman added: "Whatever the issue are, we simply cannot condone that sort of behaviour."