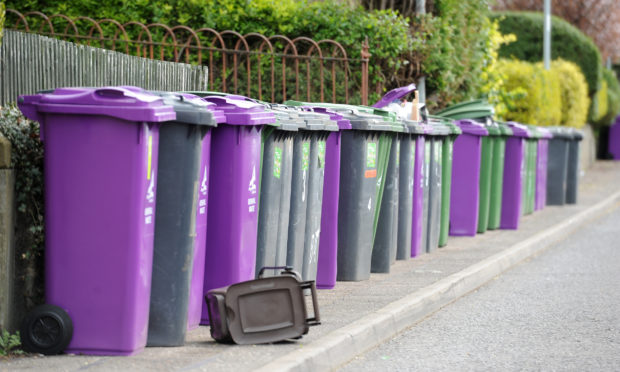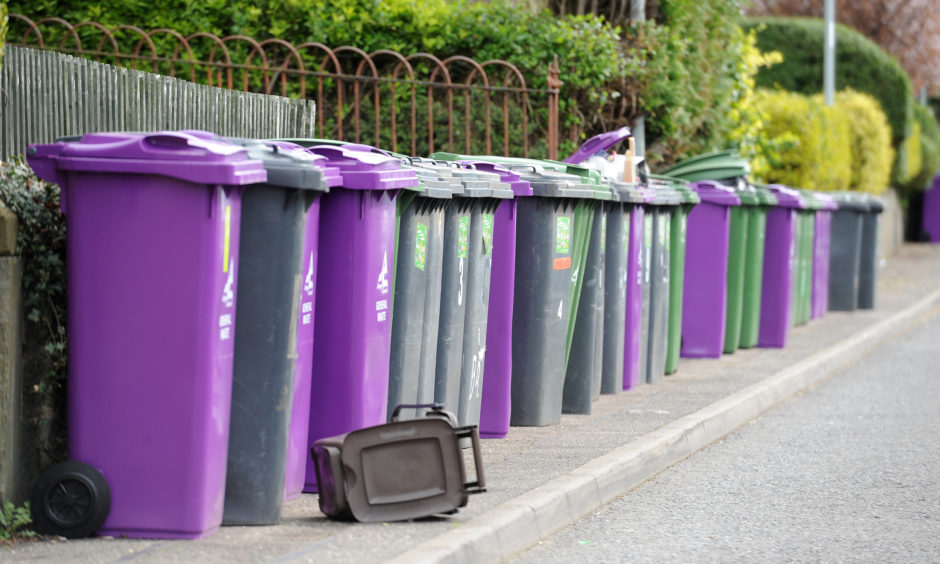 Ballot papers have gone out to Angus binmen as the threat of strike action looms over impending night-time collections.
Under proposals aimed at delivering six-figure annual savings for the cash-strapped council, refuse trucks could be on the roads of the county until 10pm within weeks.
Staff have reacted with anger to the idea, saying the plans are dangerous and disruptive. There are claims some workers have already left their jobs in protest after the authority served notice on 140 environmental services staff that household waste would be collected from 6am to 10pm.
The Unite union has now balloted dozens of its members on the prospect of industrial action and an outcome is due within days.
The radical changes first emerged in late 2017 and changes scheduled for introduction on April 1 will see waste operatives move from a current 7am to 3pm shift to two shifts operating from 6am to 2pm and 2-10pm.
The size of the council's vehicle fleet would also be reduced as part of the move to save a projected £160,000 per year.
Unite shop steward Les Scott said: "These guys don't want to do what they are doing, but they have no more avenues to go down.
---
>> Keep up to date with the latest news with The Courier newsletter
---
"This is not about a pay rise, it is not about money – it is about guys who have families and who have real concerns about issues such as work/life balance and health and safety.
"Every one of the guys, union or non-union, doesn't want to do this.
"Despite many months of negotiation Angus Council is determined to change to an alternating shift pattern," he said.
Mr Scott added: "Ballot papers must be returned by January 30, following which we will consider the response and then decide on any appropriate action."
Other Scots councils have introduced a similar system but the Angus employees say the rural nature of the area makes the move more complicated and potentially dangerous.
Unite official Dougie Maguire previously warned: "Drivers are essentially being asked to reverse down a road in the dark.
"Some of these roads aren't suitable for lorries during the day, never mind when it's dark for five months out of the year."
Staff have also said their job will be more difficult on burgh streets clogged with cars during the evening which are much less busy during the day.
The authority has said the review's aim is to develop a system which maximises the efficiency of the bin lorry fleet and delivers savings whilst minimising frontline service delivery.
An Angus Council spokesman said: "We are aware Unite has consulted with its members throughout this process and remain available to them with regards to the outcome of any discussions."