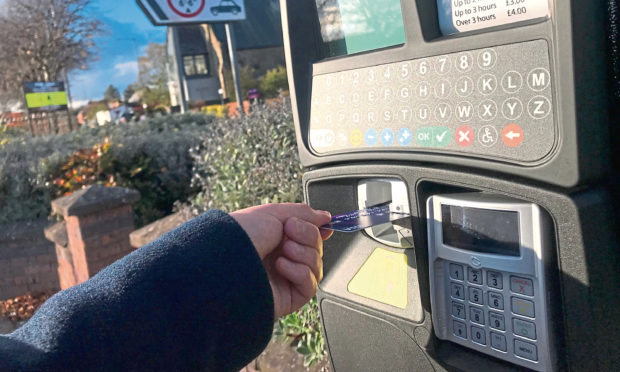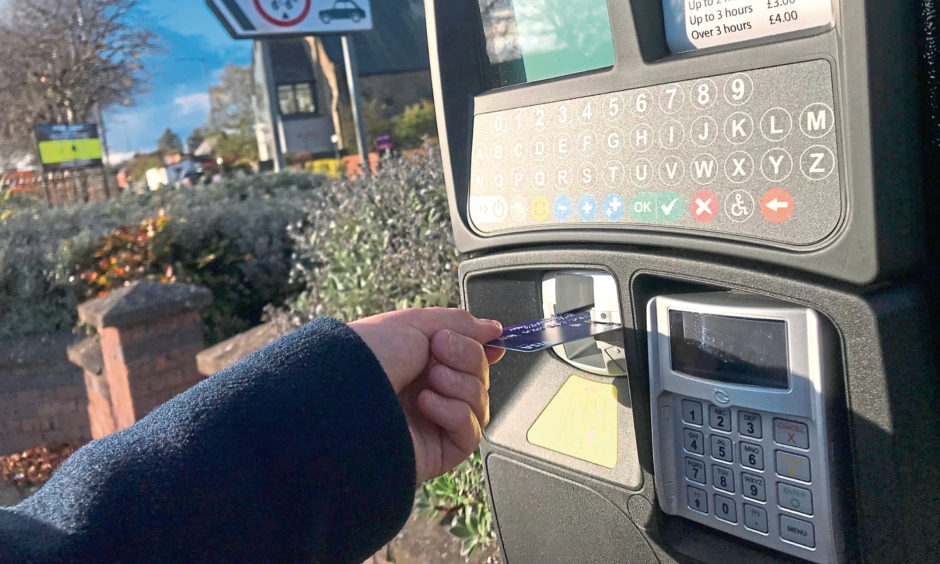 The meter is still running on proposed changes to Angus Council's off-street car parking scheme.
Stung by the backlash over the controversial system brought in last November, the authority agreed last month to look at alterations to how drivers can pay the charges, with a cash option one of the areas under consideration.
A scratchcard system similar to that previously operated in the Fife town of St Andrews is another possibility being examined.
Further tweaks to the scheme will include the option for the £260 annual permit or six-monthly ticket to be paid by direct debit.
The proposed changes are being scrutinised by a member/officer group (MOG) set up by the council's communities committee. It had been due to bring recommendations back to the table for a meeting in Forfar on Tuesday.
Opposition SNP councillors refused to participate in the MOG after they were thwarted in a bid to bring in an immediate moratorium until the issue was examined.
An attempt to slash the annual permit fee from £260 to £65 was also blocked, leading the Nationalists to step away from the group, saying they did not believe the planned changes went far enough.
Communities convener, councillor Mark Salmond gave a verbal update on the issue, revealing more time will be needed to look at the options under review.
Montrose Independent Mr Salmond said: "The MOG has made progress on the options that it is considering.
"Prior to any further changes, the MOG has agreed the need to gauge the impact of any changes.
"This will take some further time and a report will come before us as soon as practically possible."
No date for the update report was indicated but the next meeting of the committee is scheduled for April 16.
Meanwhile, the council has said it still believes the scheme will bring in £500,000 net income from the scheme in the coming year.
The figure comprises £300,000 which is already in the  authority's base budget for 2019/20, and a further  £200,000 shown in last week's budget paper as an additional saving.
The £500,000 total is £200,000 less than originally forecast when parking was reintroduced in the 2018/19 budget year.