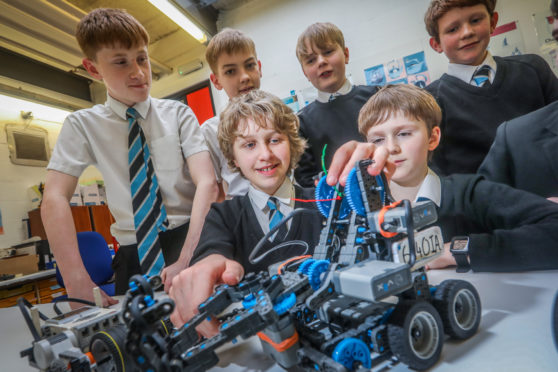 Brilliant young minds from two Angus schools have returned from competing at a national robotics tournament providing a "once in a lifetime" experience for the pupils.
Arbroath's Hayshead Primary and Monifieth High travelled to the Telford International Centre to join almost 60 other teams in the hotly-contested VEX IQ Challenge event which sees more than 8,500 teams from 45 countries playing in more than 900 tournaments.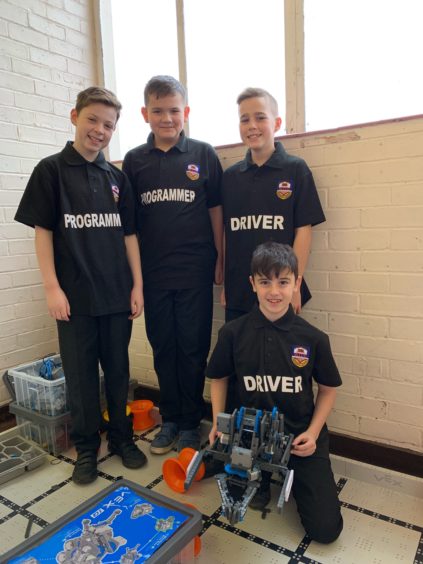 Staff at both schools were full of praise for the achievements of their teams.
VEX IQ Challenge Next Level is played on a four foot by eight foot rectangular field, with two robots competing as an alliance in 60 second long teamwork matches, working collaboratively to score points.
Teams also compete in a skills challenge in which a single robot takes the field to score as many points as possible.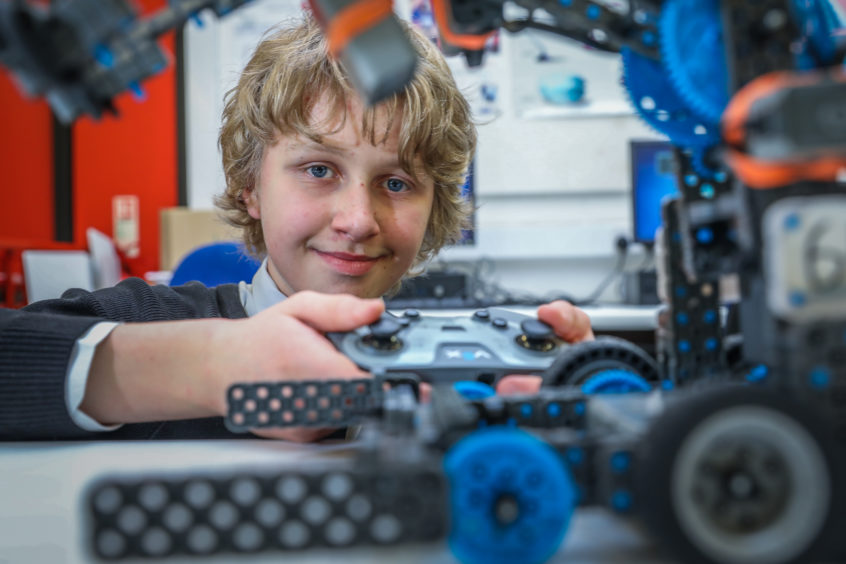 Hayshead was the only primary school in Scotland to take part in last week's event, having also hosted the first ever Tayside region contest for both primary and secondary schools.
Aaron Mann, Greg Hodgens, Rhys Cook and Sean McDade finished 38th overall.
Monifieth's team of Callan Hodges, Joshua Kirkland, Max Whisson, Finlay Miller and Hamish Baird finished the challenge as the top-ranked Scottish team, finishing 17th overall.
Acting Hayshead deputy head teacher Steve Beattie said: "This has been a once in a lifetime experience and the boys have already delivered an assembly based on this.
"They also gave demonstrations and supported younger pupils at our sharing learning event at school, where parents also attended.
"There has been a lot of pride in the community, with numerous tweets from parents, pupils, staff and local councillors.
"The boys themselves were excellent throughout and have said it's the best thing they've ever done at school.
Derek Boath, technical teacher at Monifieth High School said: "Throughout the project work the team have had to worked extremely hard and have developed important life skills, such as problem solving, persevering, communicating and working as part of team.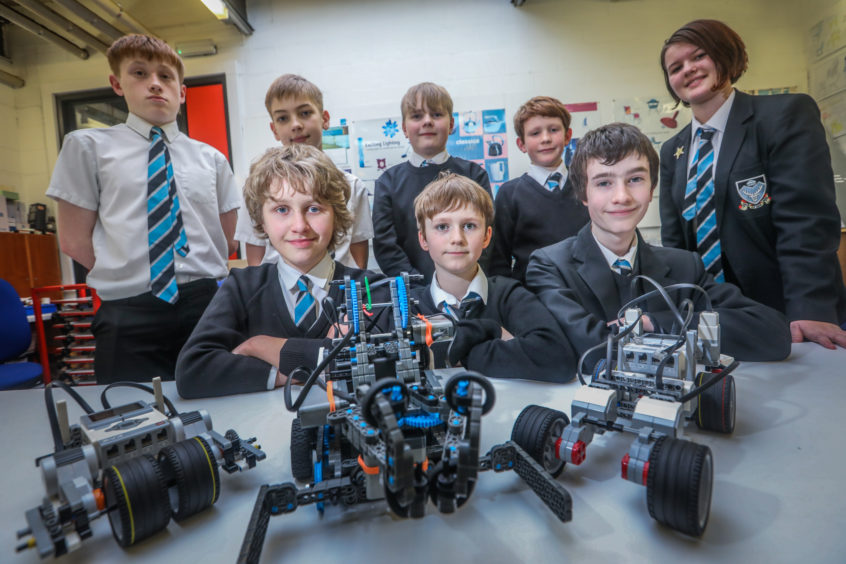 "We at Monifieth High School could not be more proud of their commitment and achievements to date."
Monifieth are back in the competition arena later this week when the Young Engineers Club pupils compete in the UK finals of the Tomorrow's Engineers EEP Robotics Challenge as winners of the north-east Scotland heat.
They will go head-to-head on Friday with teams from across the country at the Big Bang Fair in Birmingham's NEC, putting Lego robots through a series of missions.