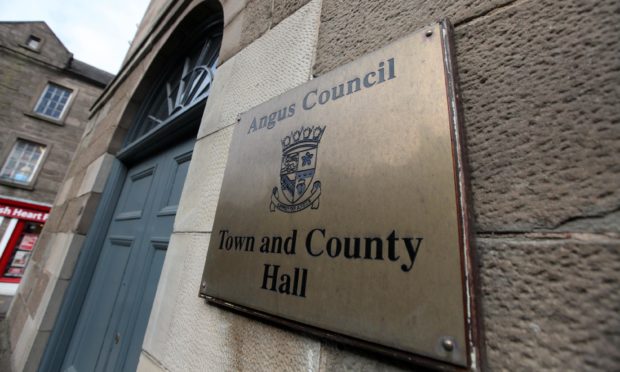 Angus councillors have agreed to serve an enforcement notice on an unauthorised pheasant-rearing facility.
However, the owners of the site have been given until September 30 to remove the equipment and runs, which have space to accommodate up to 50,000 birds.
The decision was taken to give the business time to rear chicks over the breeding season.
Councillors agreed to the extended deadline after hearing it would take until the autumn for legal proceedings to conclude.
The issue was discussed by the development standards committee yesterday.
A planning application had been received for the construction of a poultry shed on the land  at Oathlaw, around 4.5 km north of Forfar in late 2018.
However, a site visit in February this year revealed that work had already begun at the site.
The work included access tracks improvement, erection of huts and laying out runs for the birds, which would ultimately be destined for restocking sporting estates.
Officers said 50,000 pheasants were already on order and scheduled to arrive in May, and that attempting to halt the operation would have a "catastrophic" effect on the business.
With bird rearing operations scheduled to take place between May and September, councillors were informed that even if an enforcement order was issued immediately, an appeal by the applicant would see no action taken until September.
One councillor said the issue showed how local authorities "hands are tied."
Arbroath West and Letham independent councillor Richard Moore said: "I can sympathise with the neighbours.
"Once again we have a development come in that is not been subject to a planning application, work has been undertaken, but this has all been done at the developers' own risk.
"Why do we then give him months to run his business and then clear off the site?
"Why can we not say, I'm sorry, it's at your risk and that's it?"
Arbroath West and Letham SNP councillor King argued that delaying enforcement was a "pragmatic approach".
Montrose and District SNP councillor Kenny Braes said it would be "ruinous" to the business if the notice was enforced immediately, but expressed concern at the signal that was being sent.
He said: "We are sending out the message that anyone who wants to start a temporary business can just go on and make a start, and it will be the end of the season before anything is done about it.
"And that's not what planning legislation requires."
Development standards convener David Lumgair said the council's hands were tied and members unanimously agreed to the enforcement notice, with an extended deadline of September 30.
The case has echoes of a previous application by Stracathro estates, where rural residents won a fight against a pheasant rearing facility at Keithock, arguing the site was not suitable to game bird rearing.