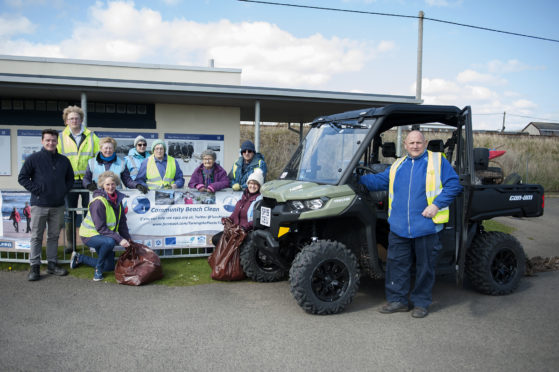 Villagers have unveiled their latest weapon in the Blue Planet fight against marine litter.
Residents in East Haven are extending their efforts to clean the marine environment following the acquisition of a utility vehicle for use on the beach and coastal paths.
Villagers have been beach cleaning since 1993 when they first became concerned about both the amount of marine litter and its environmental impact.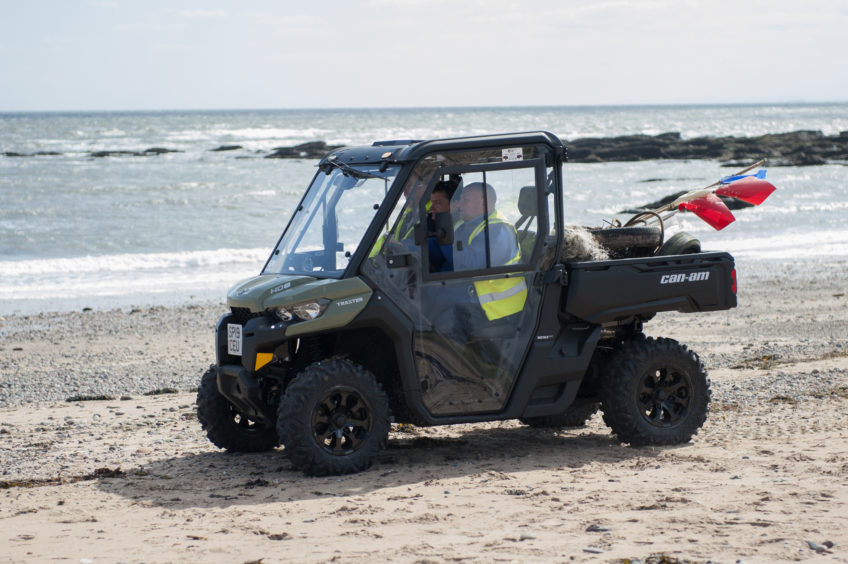 Wendy Murray from East Haven Together said: "East Haven suffers disproportionately from marine litter due to a combination of tidal flow, currents and topography.
"To compound the problem, 25,000 creels are laid along the coast between Carnoustie and Montrose every week during the season and a significant number are lost at sea and washed up on local beaches.
"This creates exceptional problems for members of the public as they are heavy and often weighted down with concrete.
"The new utility vehicle will enable volunteers to remove lost fishing gear more easily and along a greater stretch of the Angus coastline."
The Can-Am-Traxter has been purchased by East Haven Together thanks to grant funding from the European rural development programme LEADER.
The vehicle will be capable of transporting lost heavy fishing gear and marine litter from the beaches between Carnoustie and Arbroath.
The European Commission state that lost fishing gear accounts for 27% of marine litter.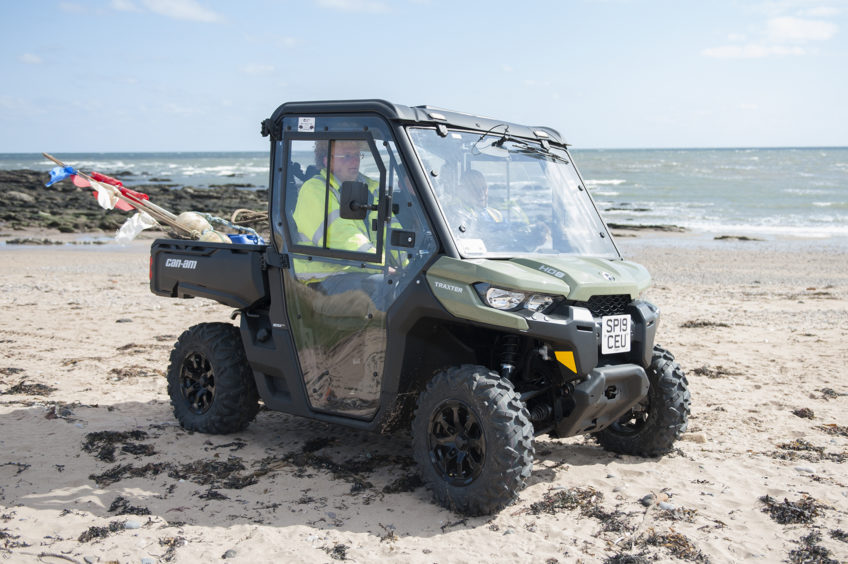 Mrs Murray said: "MCS surveys in East Haven highlight that fishing line, nets, ropes and creels account for between 20% and 23%.
"Fishing gear is, by its very nature, some of the most dangerous and deadly litter being purposefully designed to capture and kill marine life.
"New studies also highlight that 40% to 70% of micro plastics in our oceans can be traced back to ghost fishing gear.
"At Scotland's first international marine conference in February, the British Irish Council agreed that they would collaborate to establish systems to reduce the loss of fishing gear, facilitate the recycling of end of life gear and improve educational materials and modules on marine litter for the fishing industry and young people."
Angus South SNP MSP Graeme Dey MSP said: "Having accompanied the residents on one of their beach cleans and helped facilitate discussions between them and creel fishermen both locally and nationally, I understand entirely the challenge they encounter and the frustration they feel over the nature and volume of marine litter washing up on the beach.
"As ever though rather than getting hung up on the problem they have found a solution which, as ever, says much about their dedication.
"The source of the finance is also proof were it needed of the importance of LEADER funding to so many facets of life in Angus and how lost the area would be without it."