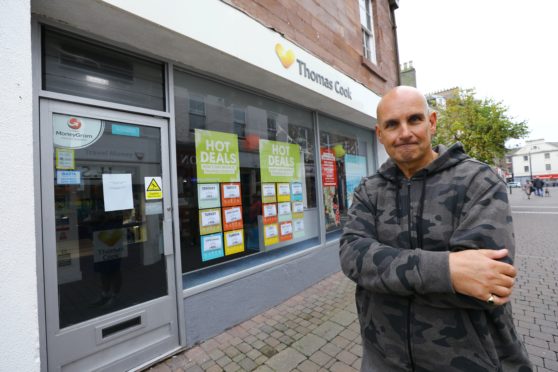 The manager of the Arbroath branch of collapsed travel agent Thomas Cook has thanked local people for rallying round his team.
Stuart Betty, 54, said he has been touched by the offers of free meals and discounts with fellow businesses since his famous-name employer "crumbled in front of him."
He said: "In Arbroath it is a small community. They all understand it is not our fault.
"There were some very frustrated people who have lost their holidays, but I have had so many messages of support. They genuinely feel sorry for you."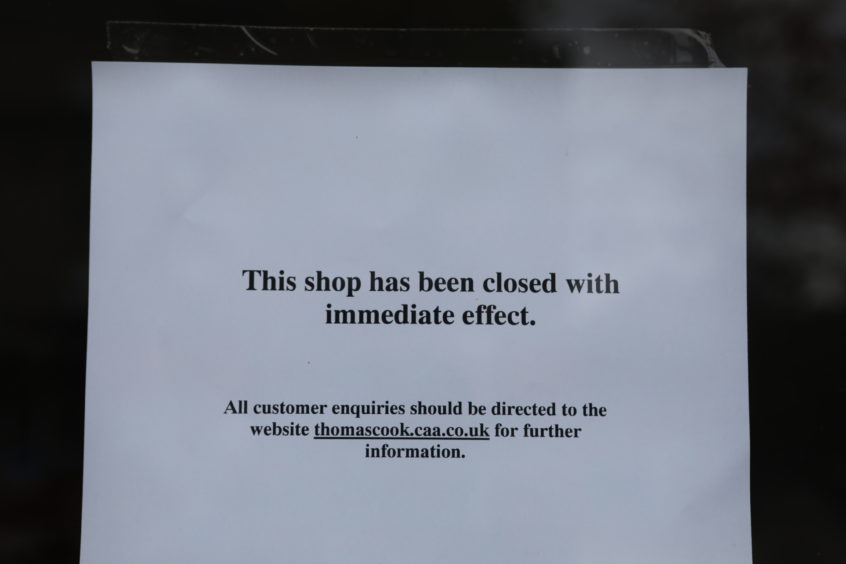 Beauticians Luscious by Lauren and Heather Cottage Crafts in Arbroath are among those who have offered the town's five-strong Thomas Cook team special deals as they recover from the "surreal shock" of the firm's closure and the loss of their jobs.
Staff at Coastal Cars in Montrose have also offered to pick up any customers who find themselves stranded at Scottish airports.
Although no longer employed by Thomas Cook, Stuart, who has worked for the company for 20 years, took to social media to deal with any complaints and questions from his customers.
He said he felt a responsibility to residents.
"It's not just the parents, it's the kids and the kids' kids," he said.
"These are people's honeymoons and family trips they've saved up for years to pay for.
"Although Thomas Cook was a big company we are just a small village in Arbroath. It has hit our town. We were a central hub for people coming into town so that element has gone as well.  That is the saddest thing."
He said his team, who have more than 120 years of experience between them, watched the news unfold as it happened, sharing messages on their phones as the full picture became clear.
He said: "Like most people we heard by watching the news and social media. I stayed up at night watching it all live.
"It was a big shock to us all, to watch the company I had been so committed to for such a long time crumbling in front of you. You think about all the work you have put in and the customers.
"It was a shock. It was quite surreal. You didn't quite believe it was happening."
"We all lost our own holidays," he added.
"The whole shop did, I was due to go to Tenerife in November. That won't be happening now. No job, no holiday."