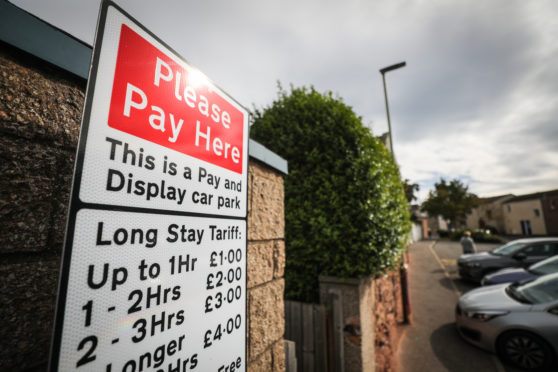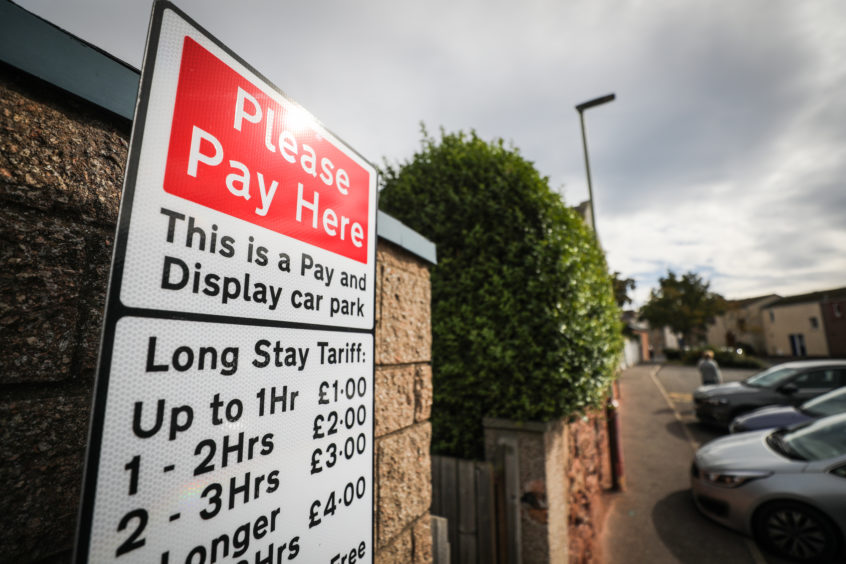 Angus councillors, with a few exceptions, have put their money where their mouth is when it comes to paying for parking.
A straw poll of the local authority's elected members found most were willing to pay for parking and had purchased permits.
All nine SNP councillors responded, with Alex King (Arbroath), Lynne Devine (Forfar) and Bill Duff (Montrose) stating they had permits.
Sheila Hands (SNP, Monifieth and Sidlaw) and Gavin Nicol (Conservative, Brechin and Edzell) are exempt from charges as they are Blue Badge holders.
SNP councillors Mark McDonald (Carnoustie and District), Brenda Durno (Arbroath East and Lunan), Julie Bell (Kirriemuir and Dean), Beth Whiteside (Monifieth and Sidlaw) and Kenny Braes (Brechin and Edzell) have not bought permits as there was "no need" or they "they were not good value for money".
Mrs Durno said: "I don't believe in parking charges.
"As an ex-sales rep I have seen what the lack of parking can do to retail businesses."
Mr Braes branded charges "a bourach" adding, "I think parking permits are grossly overpriced."
Charges were introduced on November 1 last year.
Permits are £260 for 12 months, £130 for six months, £65 for three months and £21.67 for one month, which equates to 85 pence a day.
Kirriemuir and Dean Conservative councillor Angus Macmillan Douglas, depute leader of the administration, pays to park in all local authority car parks in Angus.
He has purchased a permit but for the first six months paid as he parked "to see how people were getting on with the machines."
Angus Provost Ronnie Proctor, who has an annual permit, uses car parks in Angus daily.
He recently visited Burton on Trent, Stoke on Trent and Stockport where parking charges were more than in Angus.
He said: "I found there are many shops in the centres of all these towns which have closed, not because of parking, but through a general down turn in high street parking."
Councillor Bob Myles, Independent councillor for Brechin and Edzell, has a yearly permit which was good value compared to a £50 charge for two days in Glasgow.
All administration members had purchased a permit, except Braden Davy (Conservative, Forfar and District), who pays to park when travelling outside Forfar but walks to council meetings in Forfar, and Independent councillor David Fairweather, leader of the administration.
Although Mr Fairweather did not respond to the poll he earlier confirmed he had not purchased a permit but pays to park in his home town and uses public transport.
Brian Boyd, independent for Carnoustie and District, works from home so does not have a permit while fellow Independent Carnoustie councillor David Cheape prefers to  "pay as I go."
Councillors Colin Brown (Independent, Forfar) and Richard Moore (Liberal Democrat Arbroath West, Letham and Friockheim) did not reply.