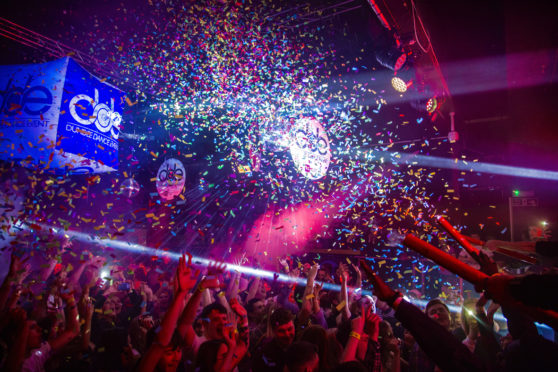 A decade of dance will be marked with a difference this weekend.
Mike McDonald had planned a bumper programme for this year's 10th anniversary Dundee Dance Event (DDE) on May 1 and 2, but lockdown restrictions have forced a rethink.
DJ sets will now be live streamed on Youtube, Facebook, Mixcloud and Twitch over the weekend for people to enjoy from the safety of their homes.
Dubbed DDE HouseBound, the fun will begin from Friday May 1 evening, with further sets broadcast throughout the weekend.
The performances can be accessed from the DDE website.
Donations for this year's two chosen charities — Clic Sargent and Macmillan Cancer Support — can still be made on DDE's Virgin Money Giving page.
Mr McDonald said: "Even though it's not quite what we had in mind for this year's event, it's great that the DDE DJ community is keen to entertain those watching at home while raising money for two great cancer charities.
"Many people around the UK are doing some amazing fundraising for the NHS but many other worthy causes are struggling in the current climate, especially those who are suffering because of events that were helping to raise funds for them are being cancelled.
"We know times are tough at the moment but if people were able to make a small contribution it would mean a great deal to the charities who will share any donations equally."