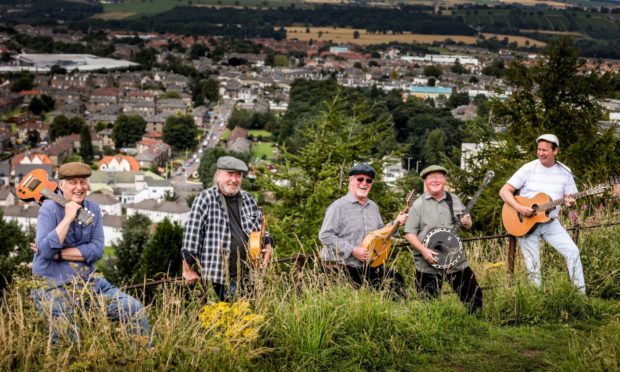 The joys of an indoor toilet, being a "Hulltoon refugee" and using a copy of The Courier to light the fireplace.
That's just some of the topics Dundee man Ian Kennedy covered in his latest song This is Meh Scheme — a trip down memory lane of growing up in the city in the years following the Second World War.
The latest song is part of a trilogy about Dundee by The Doolichters, a group of musicians in their sixties playing folk-tinged music.
They had previously released on YouTube Silver River and The Rag Man, both featuring lyrics about Dundee.
The latest tune focuses on Ian's experiences growing up in then-new tenement buildings.
The video, spliced with images of Dundee from years gone by, was filmed in a Broughty Ferry garden after Ian was taken by the red brick wall.
He said: "The song kind of wrote itself.
"I just started writing about my youth and it all came out.
"It's meant to be a bit of fun but it's also has a big warm nostalgic feel to it to bring a smile to the faces of those who grew up in similar times."
Among the lyrics are some novel uses for The Courier, once the family had finished reading it.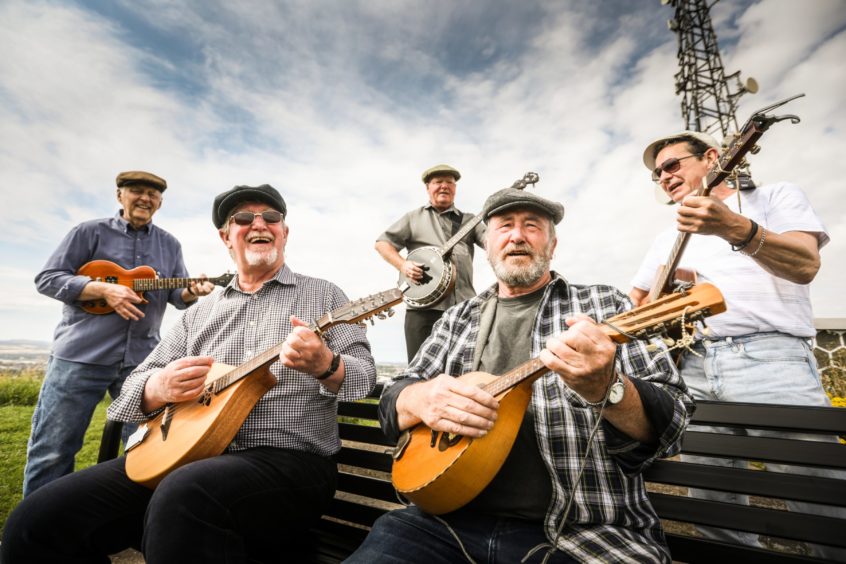 Ian sings in a Dundee dialect: "Granda burnt The Courier treh'n tae light the fire, it went up like Bonanza and attractit Grannie's ire."
He recalls there being many uses for old newspapers, not just to wrap fish and chips.
"It was always quite fun to watch your grandad lighting up The Courier and it catching a bit too much.
"But there was a multitude of uses for the paper the next day, such as covering school notebooks and washing windows. There was a lot of mileage out of it."
The other musicians on the track include Sandy Clark, Ron Lindsay, Tom Bruce and Ian Moore.
The group has taken to the internet to send each other's parts while putting together the song.
Ian said: "It's been a bit of a lockdown project for us as we're all in the vulnerable category, so it gives us something to do. We need to be careful.
"Our videos have been getting shared on the local Facebook pages and the reaction has been brilliant."