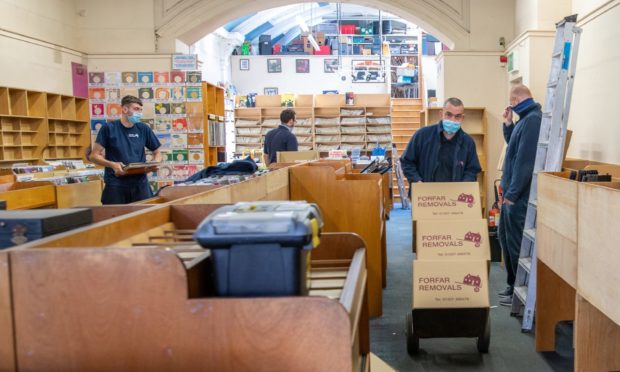 The family of Alastair "Breeks" Brodie said it is like "losing him all over again" after legendary record store Groucho's officially closed down.
A removal van was at the Nethergate shop on Friday as the shelves were cleared, marking an end to four decades of trading in Dundee.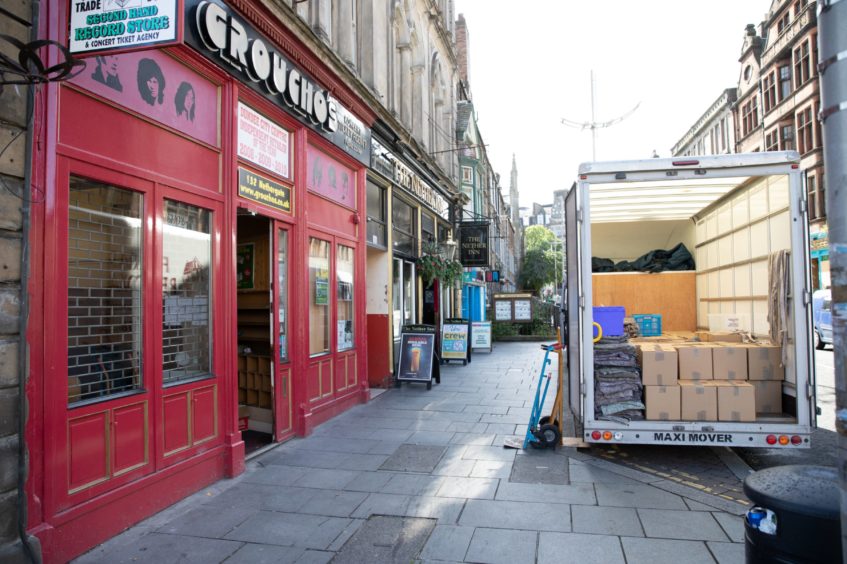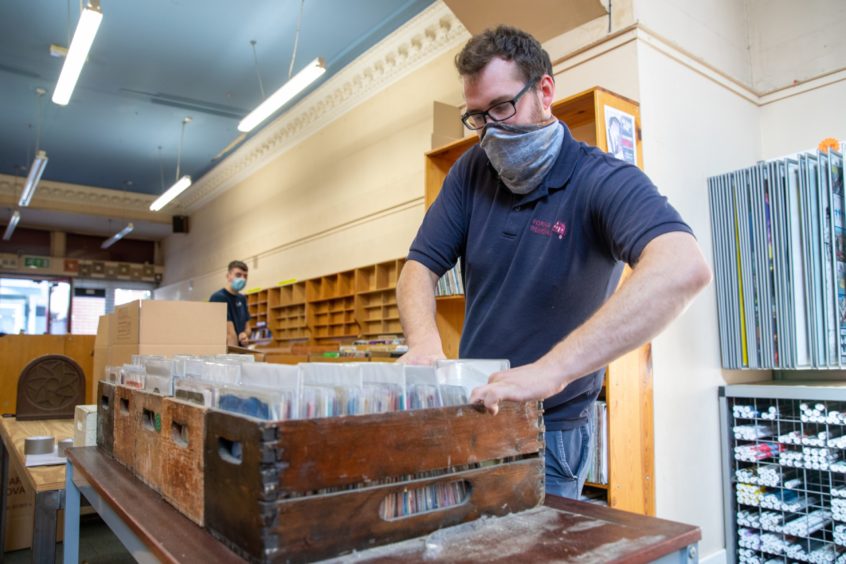 The stock has been put into storage and will be sold at auction at a later date.
It is understood some members of staff are planning a new venture on Union Street named Thirteen Records.
Concerns for the music-haven were raised in The Courier earlier this month as the shop failed to reopen after lockdown, despite government restrictions being lifted on much of the retail sector.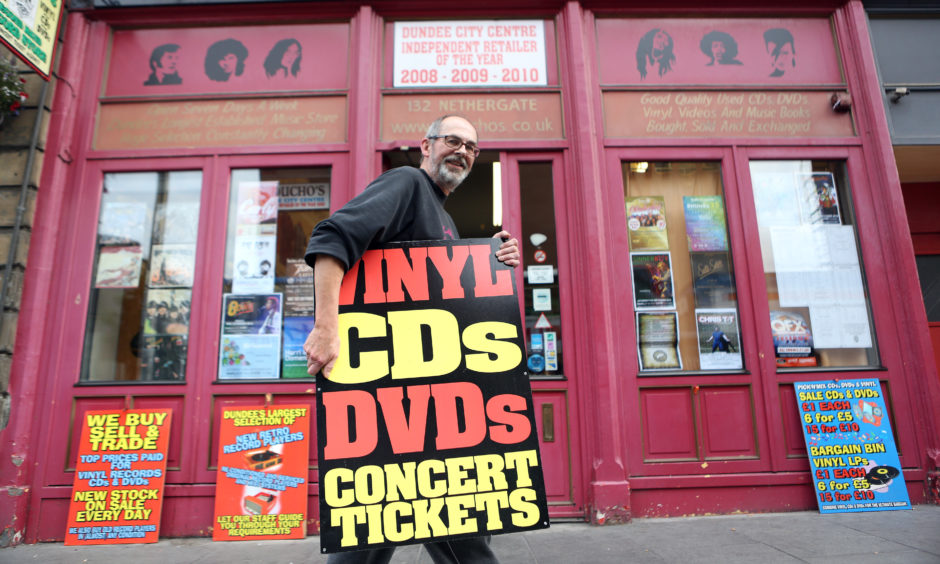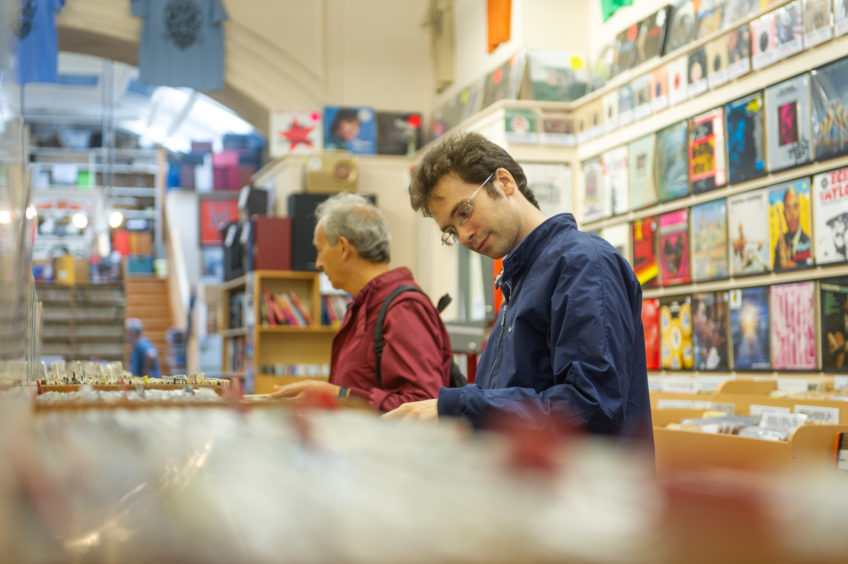 At the time Stella Brodie — who took over responsibility for the shop after her husband and Groucho's founder Breeks died last year — said the store would be closed "until further notice" but did not comment further.
The family has now confirmed the business is shutting down.
Legendary Dundee record store Groucho's officially closes as stock cleared from shop
Breeks' nephew Chae Strathie spoke about his heartbreak at seeing the shop being emptied.
"It's a very sad time for the shop's staff and customers and Breeks' family and friends," he said.
"To see all those records, CDs, DVDs, badges and t-shirts being emptied is just heartbreaking.
"Groucho's was Breeks, so to see the shop shutting its doors for good feels like losing him all over again.
'He believed in love and kindness' – Christmas memories of Groucho's legend Alastair 'Breeks' Brodie
"There will be lots of people shedding tears when they realise it's the end of the road for this legendary shop."
Chae said Groucho's had become part of the fabric of Dundee.
"There are so many memories bound up in Groucho's for so many people," he added.
"Dundee without Groucho's just doesn't seem right, but the city is lucky that it had the shop, and Breeks, for such a long time.
Tributes paid as Alastair 'Breeks' Brodie, owner of iconic Dundee record store Groucho's, dies
"I know if Breeks was here he'd want to thank his beloved staff from through the years – they were more like family to him – and the legions of loyal customers who made the shop what it was.
"This weekend fans of Groucho's should put on a bit of their favourite vinyl and raise a glass to the best record shop in the land and the man who made it.
"Both gone but never forgotten."
LISTEN: BBC Radio DJ dedicates show to Dundee 'legend' Alastair 'Breeks' Brodie
Groucho's had faced closure for a time in late 2018 after the premises' landlord announced his intention to sell the premises.
However in February 2019 the store's future was secured when a deal was struck with the new owner of the building Jamal Property World.
The agreement extended the store's lease by five years. Breeks had hoped a buyer for the business could be found, but that did not materialise.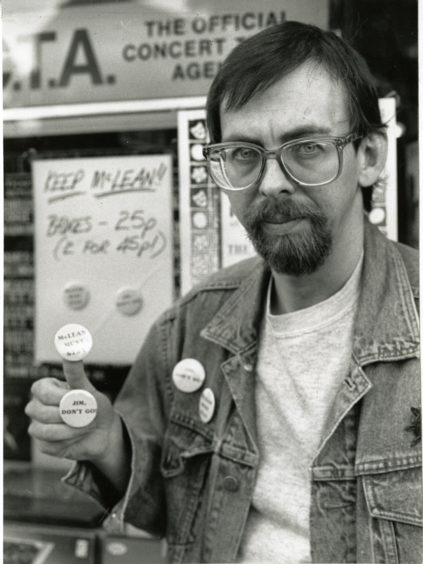 Groucho's was founded in 1976 and had many homes throughout Dundee before settling on its most recent, and final, base of operations at Nethergate.
Among the shop's famous fans were Johnny Marr, formerly of The Smiths, and the recently deceased Fleetwood Mac founder Peter Green.
There was an outpouring of grief when Breeks died last year. Hundreds of people turned up to pay their respects at his funeral.