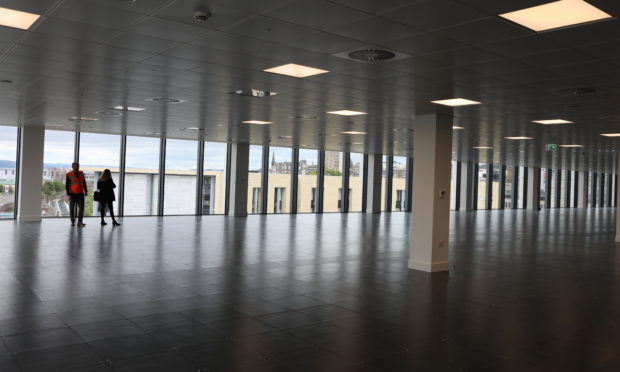 A Dundee waterfront office block has been named the best workplace in Scotland – months before staff clock on for their first shifts.
The controversial Earl Grey Building – better known as Site Six – beat contenders from across the country to the Best Commercial Workplace gong, despite the little matter of it still lying empty.
Employees of the Social Security Scotland agency are expected to take up their posts there next year.
It marks a dramatic reversal of fortunes for the property, which US rocker Chrissie Hynde labelled a "horrible carcass" in 2018 before calling for an "uprising" against its construction.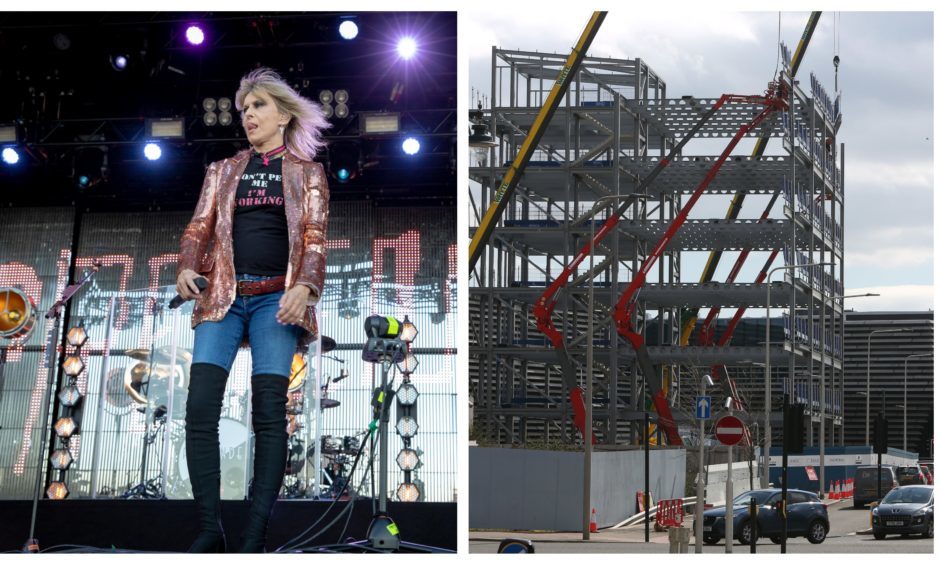 The office block was criticised for its height, its design and for blocking views of the neighbouring V&A Dundee museum.
But British Council for Offices' judges this week hailed it as "a hallmark of the regeneration of Dundee's central waterfront."
The awards recognised "the 'best in class' across a wide range of benchmarked metrics." Gillian Stewart, BCO Scotland Chair
A spokeswoman for the body's regional awards said: "The judges felt the new development has set a high standard in contemporary workplace design, despite its limited budget, and become a benchmark for quality in the area.
"The judges were particularly impressed by the building's strong environmental accreditation and striking impact on the local landscape – with views across the new V&A Design Museum, the River Tay and the City of Dundee."
Social security secretary Shirley-Anne Somerville visited Dundee in September to announce Social Security Scotland would be basing itself in the building.
She said the Scottish Government agency had agreed a 20-year lease on the property, creating the capacity to employ up to 900 people in the city.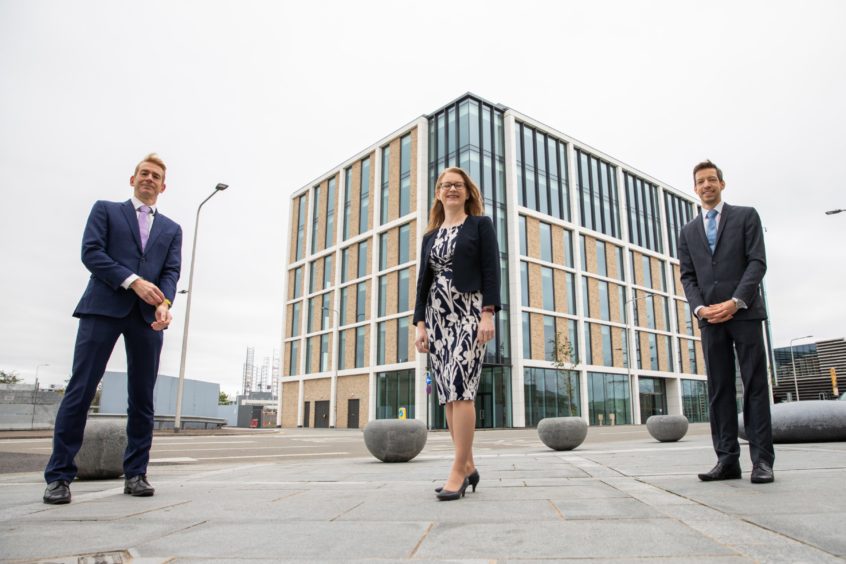 Ms Somerville insisted the Scottish Government had not been deterred by the previous backlash against the office block and said the completed structure was something "Dundee can be really proud of."
The office block will not contain the full social security Scotland team for at least another six months as local companies continue to fit it out in advance of the civil servants' arrival.
Scottish winners in the offices awards will compete with those from other regions at the BCO Virtual National Awards on Tuesday, January 26.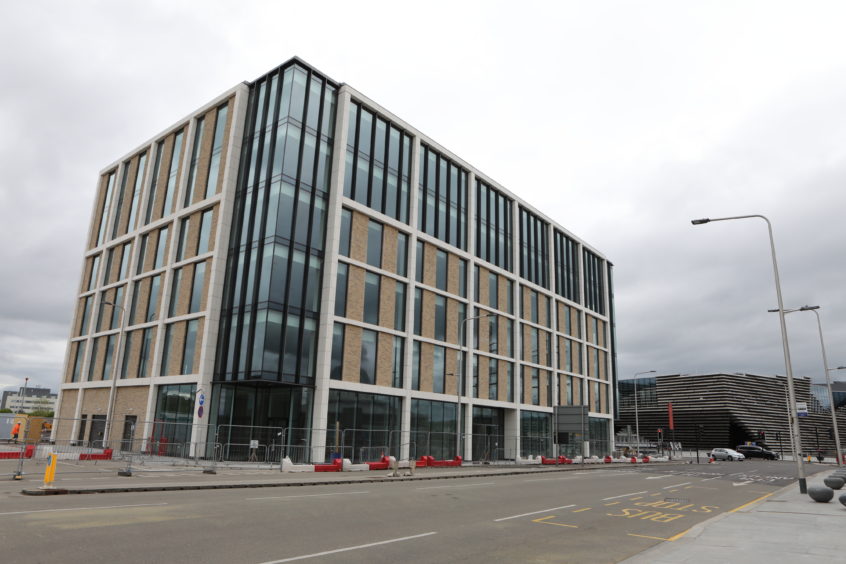 Gillian Stewart, director at Michael Laird Architects and chairwoman of the BCO Scottish Chapter, said the awards recognised "the best in class across a wide range of benchmarked metrics."
"Our winners should be very proud of what they have achieved," she added.
David Dool, consultant at Cooper Cromar and chair of the BCO Scottish Judging Panel, said the winners had prioritised "health and wellbeing intrinsically linked to good office design."
"Although moving forward our working patterns may change, the collaborative, mentoring and social aspects which come with a high quality workplace still remain important," he said.