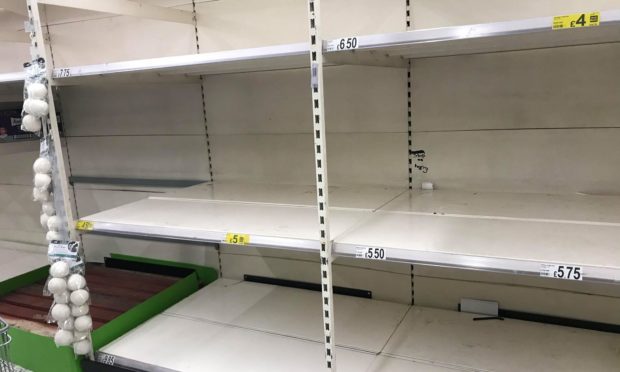 Shoppers have been urged to refrain from the type of panic buying seen in England if Scotland enters another nationwide lockdown.
Dundee foodbank Taught by Muhammad (TBM) workers say they fear a repeat of March and April when the charity struggled to source enough food for the vulnerable.
Reports have emerged in recent days in England, which was put into a second lockdown on Thursday, showing bare shelves as shoppers stockpile necessities such as toilet roll.
TBM operations manager Rizwan Rafik said panic-buying is "very frustrating".
"Realistically, do people need 20 bags of pasta and 10 cans of soup? I don't think that's fair.
"Last time, even things like longlife milk were hard for us to get. We had to use alternatives which maybe weren't as suitable for people.
"If everybody shops as they normally do then the shelves will be full, everybody will get what they need, and foodbanks will have enough stock.
"The shops won't shut so there is no need to panic buy."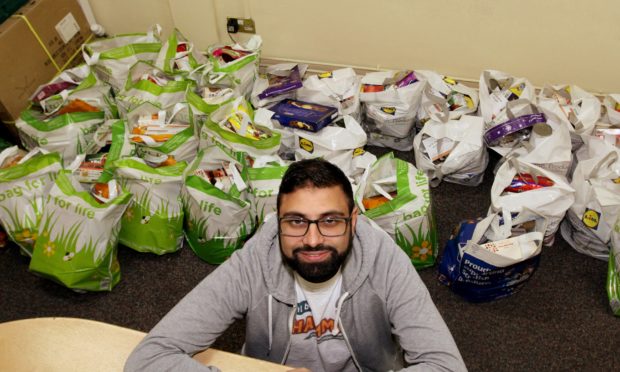 Supermarkets responded to the situation earlier this year by limiting the number of essential items shoppers could buy and closing early.
Many shelves remained empty for weeks, however, as workers strived to replace stock and keep up with demand.
Mr Rafik added: "There's never been a more important time to think about the impact our decisions make.
"We are all going through this together. If everybody makes a little extra effort to think of others then we can cope."
Both England and Wales have been placed in lockdown but no such decision has been made in Scotland.
First Minister Nicola Sturgeon says she faces a "dilemma" over whether to introduce tougher restrictions to take advantage of the UK Government's furlough cash.
It comes as TBM sees an increase in referrals from workers forced to self-isolate without pay from employers.
Mr Rafik added: "We've been really busy.
"It's worrying to see workers self-isolating and losing out on wages.
"We don't record the type of jobs these people are doing when we get referrals but it could be those on zero-hours contracts.
"People should be protected if that happens. I appreciate it's also difficult for employers — who may be struggling already — to afford sick pay for lots of their staff at the same time."