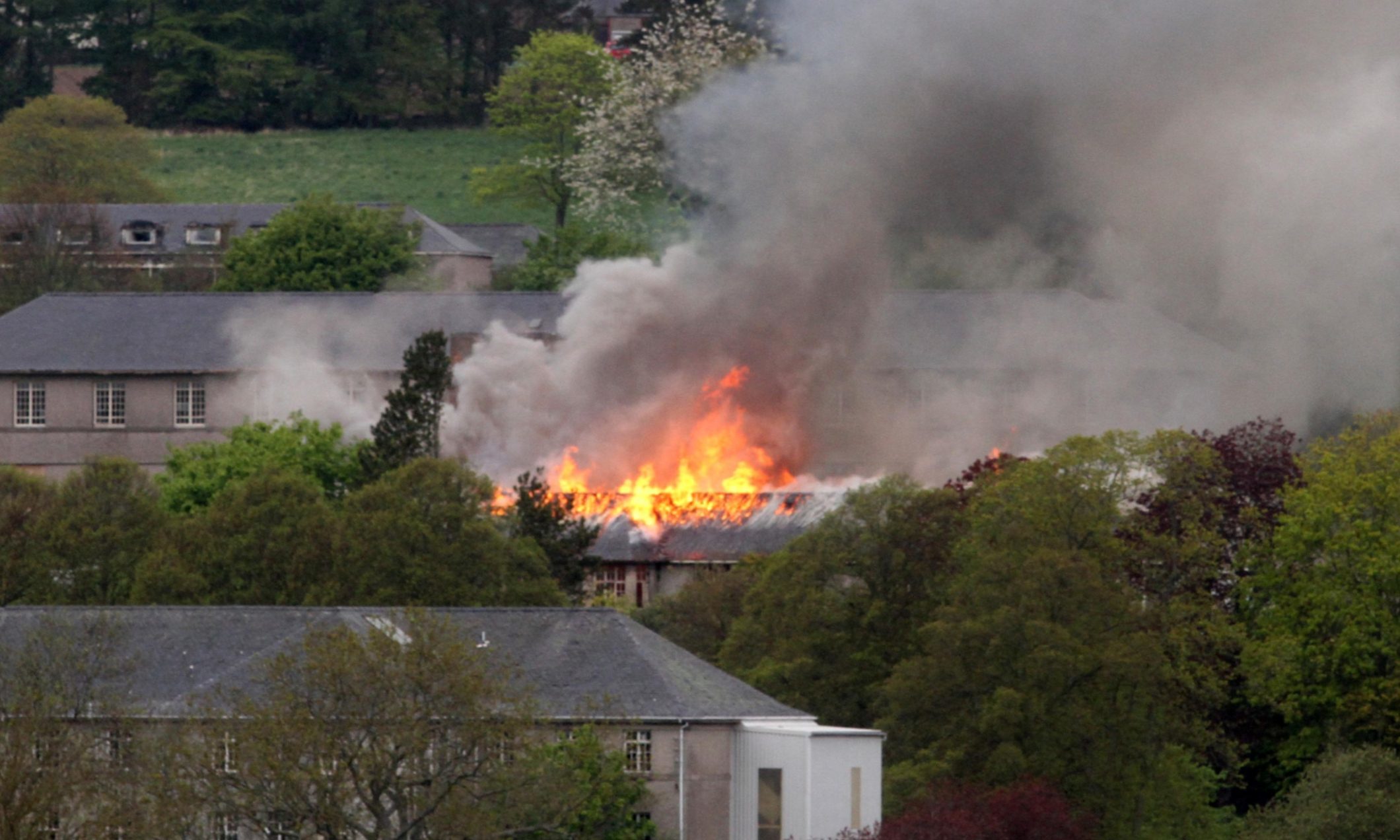 Parts of Strathmartine Hospital collapsed into charred rubble last night as fire broke out for the second time in just four weeks.
The roof caved in while the blaze was at its height and the first floor was "completely destroyed" as flames raged through the structure.
Video footage courtesy of Rising View
Investigations will now begin into the cause of the latest fire.
It is not yet known whether it was deliberately started, but previous incidents have seen firebugs break into buildings intent on arson.
Firefighters battled for around three hours to extinguish the fire, but by the time it was controlled the damage was already catastrophic.
It was at around 7pm that four crews were scrambled to the hospital site, where numerous individual buildings have been targeted by fireraisers in recent years.
They struggled to keep the blaze from spreading and had to constantly change the position of aerial ladders to dampen down "hotspots".
Though the fire was extinguished shortly before 10pm, crews remained for some time to ensure that it did not spark back to life.
They will return today to assess the damage, check once again for hotspots and begin investigations.
A spokeswoman for Scottish Fire and Rescue said: "We were called out to reports of a fire at Strathmartine Hospital and found a significant brick and timber structure well alight.
"There was a full collapse of the roof and the first floor was completely destroyed."