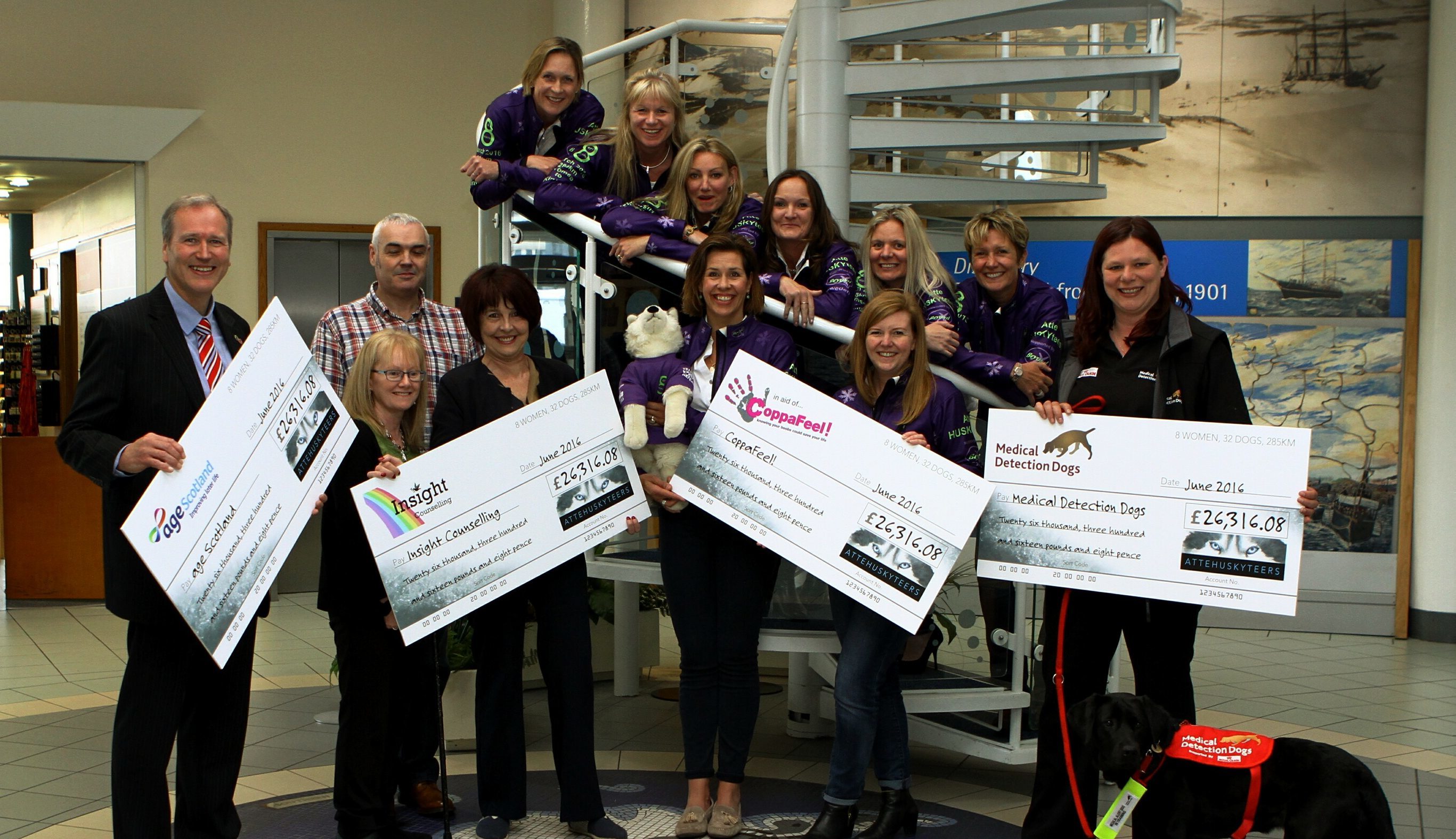 A group of dedicated fundraisers, who tackled a gruelling Arctic challenge, have handed over £100,000 to four charities.
The nine women, most of whom come from Dundee and Angus, raised the money through a variety of events – culminating in a six-day journey across the frozen wilderness of Norway and Sweden in husky sleds.
Age Scotland, Insight Counselling, Coppafeel and Medical Detection Dogs all benefited from the team's remarkable achievements – each receiving over £25,000.
Fiona Laird, 45, was one of the hardy team members to complete the 285km route, pulled along by a dog sled.
She said the experience had been testing, but she had loved the opportunity.
"The highlight for me was getting to the ice hotel at the end," she said.
"We had been against the elements, and one of the guides said it was one of the worst trips they had been on because of the conditions.
"We felt we had earned our money.
"It's been a huge and amazing adventure, though. We had been training for almost a year before, which helped us hang on to the sleds. The dogs do most of the work, but if you fell off you would only be able to see about ten metres in front of you. You wouldn't be able to see the next person.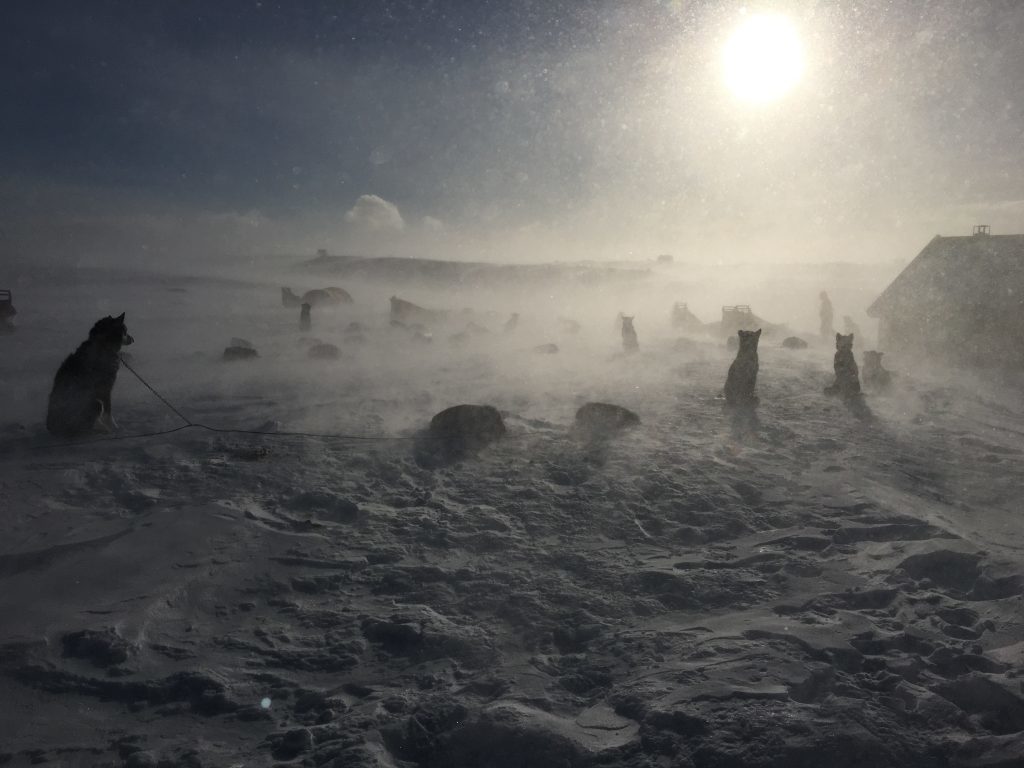 "It was a bit scary! There were several blizzards, which made it tougher, and certainly it was tasking and intense.
"There were 56 dogs overall, and they were proper working dogs. They were wonderful – it was just amazing."
As well as spending most of the day on the sleds, the adventurers would then have to set up camp in the snow – often finding themselves armpit deep as they fed and watered the dogs.
The other participants were Amanda Nissen, Georgina Spacey, Anna Stephen, Sarah Moss, Julie Husband, Amanda Wiewieorka, Sabrina Simpson, Carroll Gibson and Chilly Gilly the toy husky.
Gilly was named after Amanda's mum, Gill, who had wanted to mush huskies in the Arctic but sadly died of cancer before she had the opportunity.
While some of the team knew each other, nobody knew everybody else which Fiona said had worked out well and they had enjoyed their reunion at the cheque presentation.
Rosemarie Jennis, clinical manager for Insight Counselling, said the donation would make a huge difference to the charity.
She said: "Insight Counselling is a small charity which offers individual counselling to the Dundee and Angus communities for those aged 12 years upwards.
"When I say our charity is small, to put this in context, what the huskyteers have raised for us alone was 12% of Insight Counselling's total income for 2015-2016.
"To say this is immense is understating what these ladies have achieved for the 1,600 plus clients that come through our door on an annual basis and the 6,000 plus appointments we offer every year."