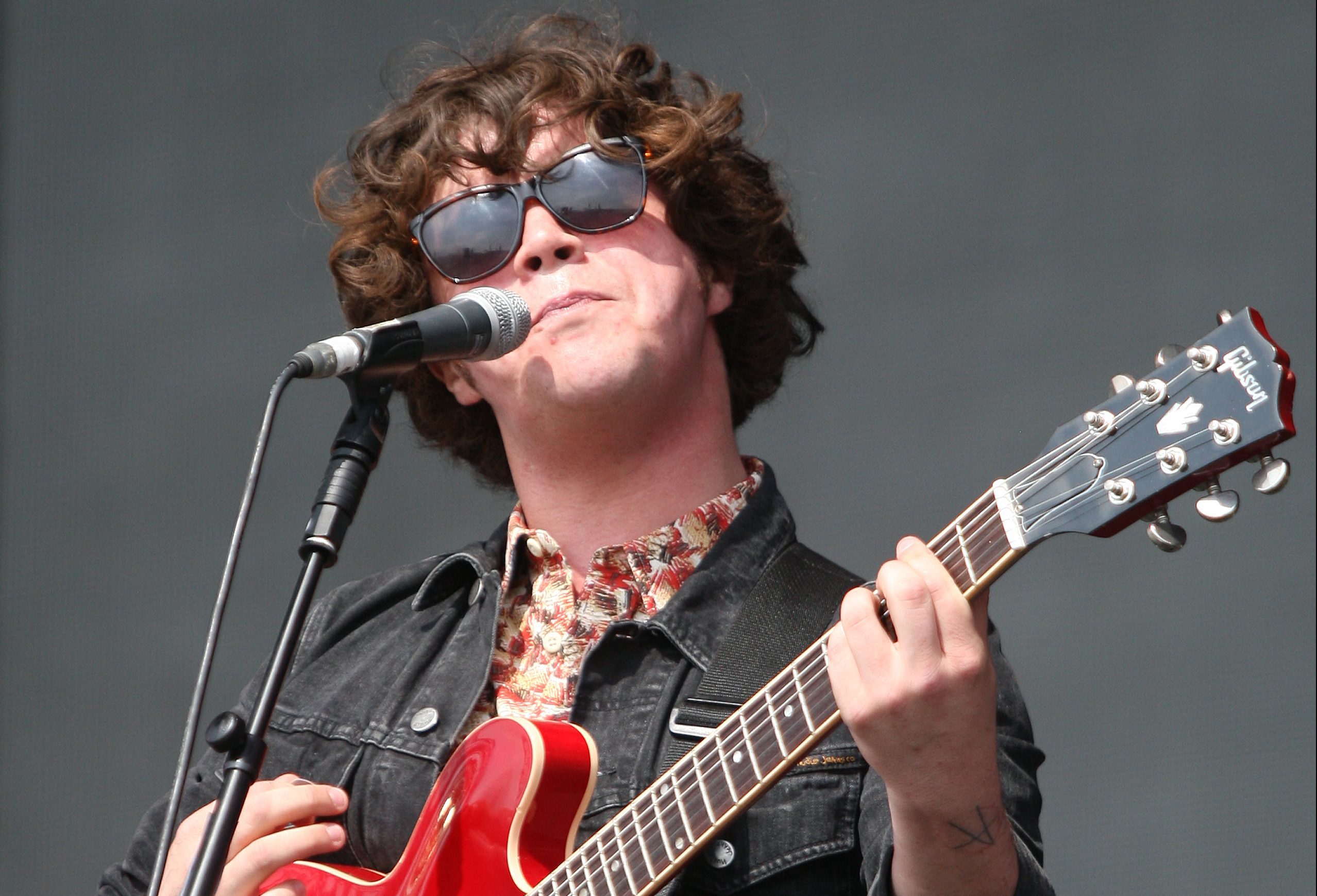 The View singer Kyle Falconer could face a "significant"  four-figure bill after forcing a plane to divert to Nantes last week.
The singer, 29, was escorted from a Jet2 flight from Reus in Spain to Glasgow after it was forced into an emergency landing because of his "aggressive behaviour".
It is alleged the singer lost his temper after being moved to a seat away from his girlfriend.
The plan landed in Nantes, where French police were waiting to escort Falconer from the plane.
He is alleged to have shouted and sworn at the cabin crew and other passengers.
Jet2 has said the Same Jeans singer has been given a life ban from their flights and they will pursue him for the cost of the two-hour diversion.
The airline has a history of removing passengers for anti-social behaviour.
Last year it launched the "Onboard Together" campaign in a bid to curb the disruptive behaviour of drunken passengers.
And it sent a bill for £4,809 to Teeside man Grant Marshall after his "offensive behaviour" on board a flight from Birmingham to Alicante forced the plane to divert to Toulouse.
Like Falconer, he was also banned from Jet2 for life.
A Jet2 spokeswoman said: "We have successfully sued people in the past."
The amount passengers can be made to pay for forcing a flight to be diverted depends on the airline, type of plane and where the place touches down.
A stag party forced a flight from Luton to Bratislava into an emergency landing in Berlin in February because of their aggressive behaviour.
The German authorities said they could each be fined £19,700 under the Aviation Security Act.
A spokesman for the UK Civil Aviation Authority, said: "There is no specific mechanism or legislation to airlines to charge passengers for diversions so they will have to pursue it through the courts."
He added Falconer is likely to face a bill of at least four figures.
"It could be a significant amount," he said.
"It depends on the aircraft and there is an issue around compensation for passengers. Airlines are now subject to EU law so if passengers are delayed for three hours they could be in line for compensation."