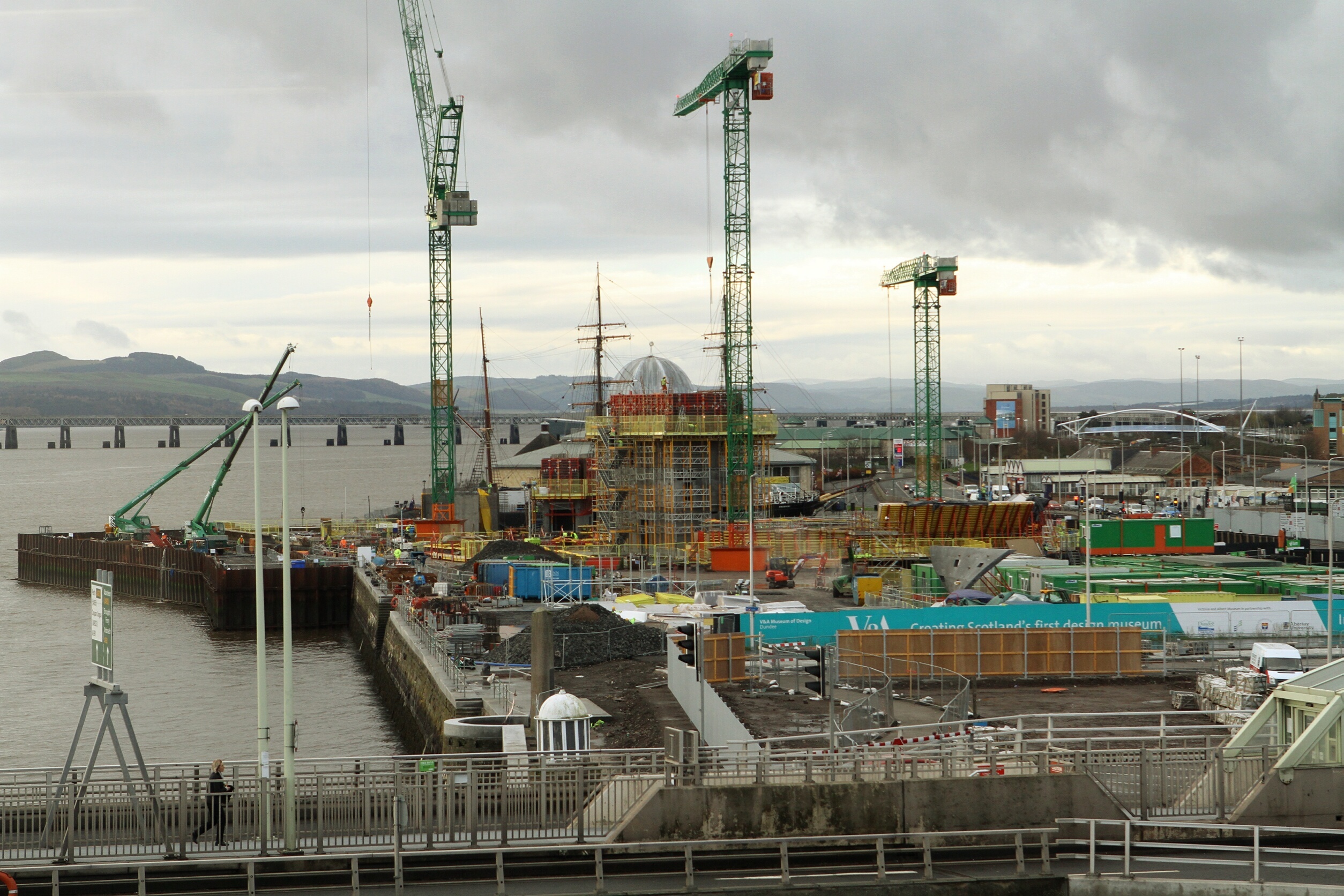 Dundee City Council has said that all workers employed in the construction of the central waterfront development will be paid the Scottish living wage.
Trade union group Unison welcomed the "massively positive" decision, and praised the council for leading from the front.
The Scottish living wage currently sits at £8.25, which is higher than the UK national living wage of £7.20.
Council leader Ken Guild said that the council can demand all parties interested in developing at the waterfront pay employees the higher rate because the council owns the land they would be developing on.
As a result, the council can stipulate during the negotiation stage that any contracts offered to interested parties will include stipulations that they pay their staff the Scottish living wage.
He said: "There has been considerable interest on some of the sites surrounding the central waterfront.
"We have some exciting prospects in hand. We have interest from companies interested in office space, hotels, restaurants and housing.
"The council owns the land, so anyone that wants to negotiate to develop on the central waterfront has to satisfy the council that the buildings are of a suitable quality, subject to the usual planning laws.
"Dundee City Council is committed to paying the Scottish living wage, which differs from the newly set Westminster living wage.
"The living wage in Scotland sits above the level set by the UK Government- which is the minimum wage.
"We see ourselves as a council that is committed to paying the Scottish living wage to all of our employees. Leisure and Culture Dundee are also on course to provide it.
"Any contractors that are coming to work on the central waterfront and other council development areas will be paying the Scottish living wage to their employees.
"By owning the land at the central waterfront, we can insist that employees on these developments are paid the Scottish living wage, as part of the negotiation process.
"It is very heartening that the major companies who have been on site so far are bringing in modern apprenticeships, which is helping the futures of youngsters in this area.
"The contractors are actively looking to provide these opportunities; they do not have to be prodded in to providing them."
The trade union group Unison welcomed the news, calling it a "massive" step in the right direction.
Maureen Dickson, regional organiser at Unison, said: "We fully support the proposals set out by Dundee City Council to ensure employees on council developments are paid the actual living wage, as opposed to the UK national living wage.
"Unison wants to see all employers pay the actual living wage, and Dundee City Council is leading by example by trying to make sure all staff are given a wage they can live on.
"The actual living wage is calculated so that people can afford to live off their earnings and aren't dependant on benefits.
"We do not believe that the living wage set up by the UK Government is enough for people to live on."