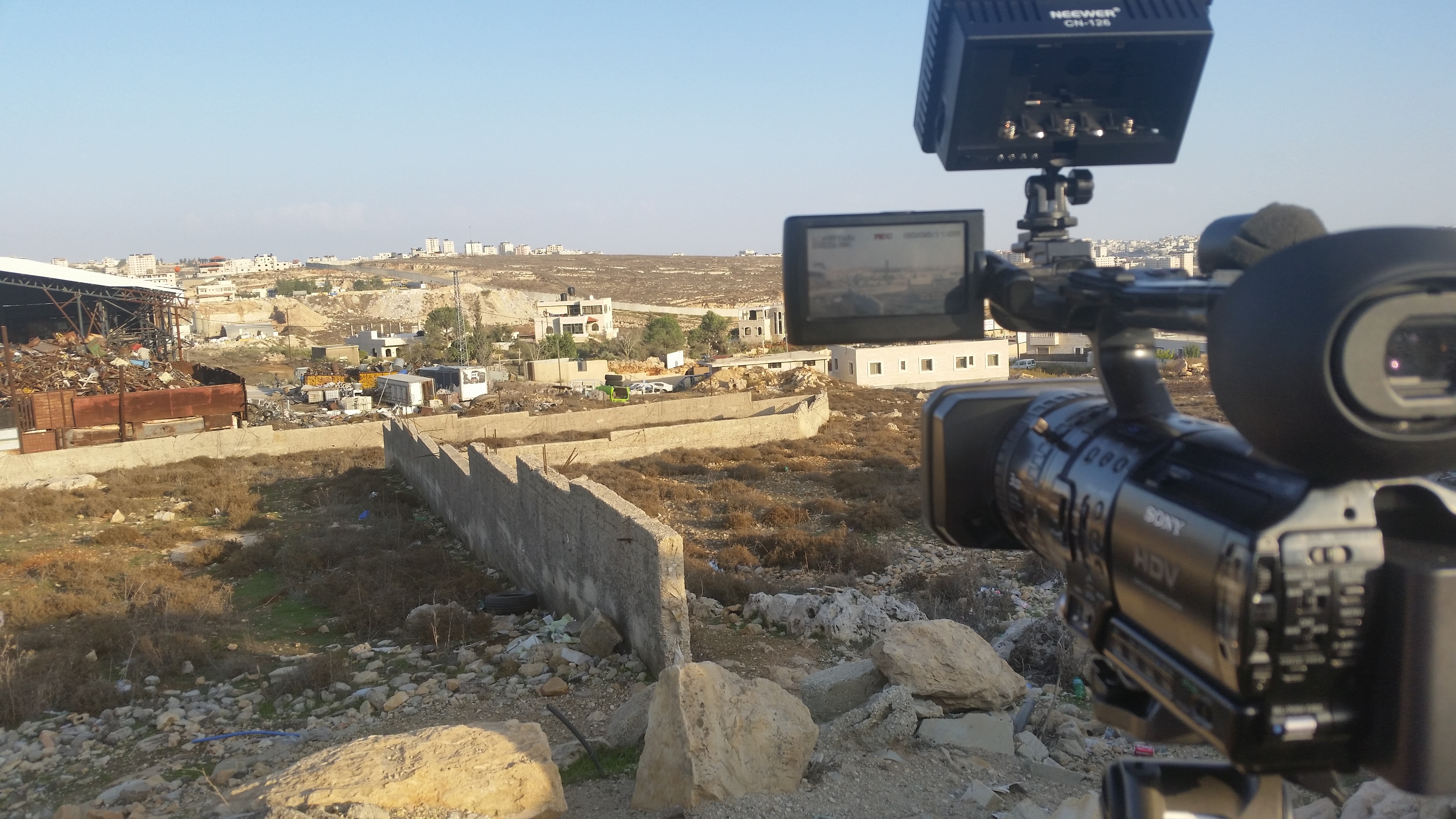 A Dundee firefighter unexpectedly found himself in the line of fire while making a documentary on Palestine's connection with the city.
Jim Malone, from the Fire Brigades Union (FBU), travelled to the occupied West Bank last year to see how locals worked under the strict conditions imposed by Israeli forces.
While recording an interview with a Palestinian market trader, he and filmmaker Ciaran Gibbons were surprised to realise an Israeli sniper had his weapon pointed straight at them.
Ciaran, who is also a firefighter in Wales, said: "There was this incident in the old city of Hebron. I was interviewing a market trader, a Palestinian. He said 'look up, and you'll see an Israeli soldier with his gun set on you'.
"I kept filming, turned around, and zoomed in. There was quite clearly a guy with a sniper gun pointed directly at me. You could feel the tension in the air."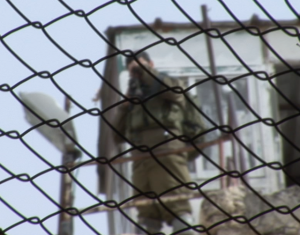 He added: "It's worth noting, the Israeli firefighters we spoke to were very sympathetic to the West Bank firefighters and the problems they faced because of the occupation.
"They gave us examples of Palestinian and Israeli firefighters working together and there is a lot of mutual respect between both groups of firefighters."
Jim added: "Palestinian firefighters are doing their job while down the barrel of a gun. This film is their story, and they tell it with great grace.
"There was a man who, on his way to putting out a fire, was shot in the shoulder by an Israeli soldier and left to bleed.
"Sometimes to get through checkpoints, they are forced to strip to their underwear. It's an extreme situation."
Dundee has a longstanding partnership with Palestine, particularly Dundee's twin town of Nablus.
Jim has travelled to the region before to give training and equipment, including fire engines, to local firefighters, and made a return trip with Ciaran to highlight the unique challenges faced by crews in the West Bank.
The pair travelled to Palestine and Israel in 2015 to document the upsurge in violence in the country, visiting Nablus, Ramallah, Jerusalem and Hebron, interviewing and meeting firefighters and their families and discussing how Israeli firefighters found a mutual respect with the FBU in Scotland.
The world premiere of the film will be held at the DCA on July 16, and it will then be shown at the Scottish and UK parliaments and the Welsh Assembly.
This event is free and has been organised by the Dundee/Nablus Twinning Association. Donations to FBU Scotland will be welcomed on the door.