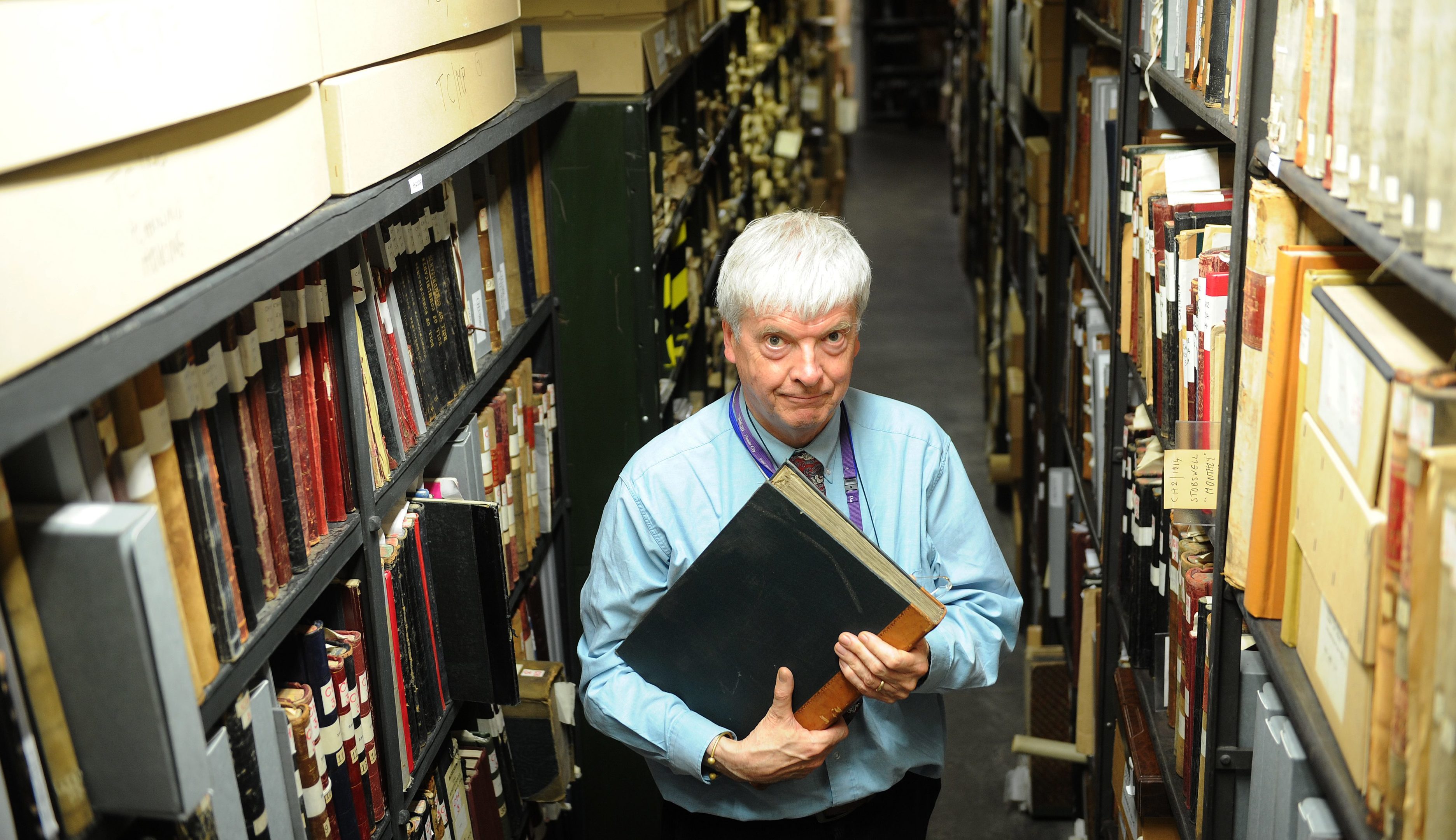 Dundee's foremost archivist has retired after 40 years of collating the city's history for future generations.
Iain Flett, 65, first joined the Dundee City Council archives in 1976 at a time when records were still made on typewriters and printed on foolscap paper, a predecessor to A4 sheets.
Now the work is predominantly digitally-led, and there is a bigger focus on assisting members of the public with their personal genealogy projects.
"Forty years ago the world was full of typewriters and card indexes," Iain said.
"I remember the excitement of getting a screen that actually showed you what you were typing.
"When I started I remember the libraries being full of school leavers doing apprenticeships. All that tradition of apprenticeships and learning local government by osmosis has gone."
Technological advances, which have arguably made records more readily available to the public at large, have their downsides however.
"The job of an archivist is to record things to a level that could be used in court," Iain explained.
"That now hits a problem because archivists tend to think in periods of 25-plus years. No electronic system can guarantee it will be kept the same way it was created.
"Archives have to be of the quality that can be produced in court. How do you prove in 100 years it is the same or that nobody has broken in to it if it's digital?
"Local government tends to avoid clouds (for saving information) because of confidentiality concerns, but a lot of records are created digitally now – they never exist in paper form."
As a result of the large amount of data now kept by the council, he said a lot of his work was actually getting rid of documents.
"You are always weeding out. At the end of 25 years you will hope you are left with 3% of what you started with.
"We are constantly destroying records."
As well as the day-to-day records from the council, Iain also deals with more historical artefacts, including a charter from Robert the Bruce dating back to 1327.
The archives department also assisted Jeremy Paxman and gardener Monty Don in their family history search on BBC show Who Do You Think You Are?
Iain works with another archivist and a team of assistants, as well as a dedicated team of volunteers from the Friends of Dundee City Archives (FDCA) group.
The FDCA upload databases of information onto its website for people to access free of charge.
The site has racked up over 1.5 million hits in the last year, most of which come from former members of the British empire or Commonwealth.
The archives can be visited, by appointment, between 9.30am and 1pm and 2pm to 4.30pm.