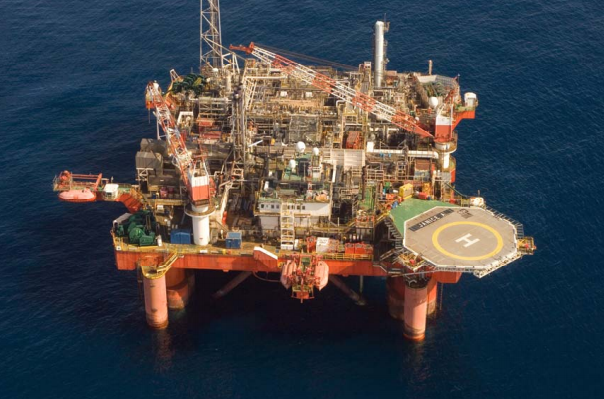 The Scottish Government have been accused of "allowing" oil and gas jobs earmarked for Dundee and the North East to go overseas.
A contract to decommission a large oil platform has been awarded to a Norwegian facility after Scottish and UK companies had their tenders rejected.
The SNP had previously said Dundee was "at-the-races" when it came to the awarding of lucrative decommissioning contracts, due to the facilities on offer at Dundee's Forth Port.
Decommissioning of the Janice Floating Production Unit – a 33-year-old, 30,600 tonne platform owned by Maersk Oil – will take place at the AF Gruppen facility in Norway.
It is estimated up to £15 billion worth of decommissioning contracts could become available over the next 10 years and £40 billion worth over the next 35 years, as the declining UK Continental Shelf is taken out of action.
Scottish Liberal Democrat leader Willie Rennie said both the Scottish and UK governments had not done enough to secure the decommissioning contract which went to the Norwegian firm
He said: "The potential benefits to Dundee and the North East from decommissioning works are enormous.
"The fact that the first major North Sea contract has left the country must be a wake up call to the Scottish and UK governments. It is no surprise that the the unions have reacted with horror to this announcement."
"At Holyrood, the SNP have made vague promises of investment to ensure that contracts come to Tayside and the North East, and pledged to lobby the UK government on tax incentives for the sector.
"So far they have delivered nothing. We need urgent action to help keep this multi-billion pound opportunity alive."
Labour MSP for North East Scotland, Jenny Marra, accused the SNP of doing "nothing" to secure decommissioning work for Dundee and Scotland.
She said: "Dundee could be in the running for a slice of big decommissioning jobs like this because the Port of Dundee is part of Forth Ports' network of ports in the north east and across Britain with different capabilities for this work.
"The SNP say that Dundee is at the races for this kind of work but there is no evidence that they are putting any work into making this happen.
"If the SNP government was serious about keeping these decommissioning jobs  in Scotland they would be in our port towns every day.
"It is simply unfair that British taxpayers and Scottish taxpayers are funding these jobs, which are going to Norway."
It is understood the Oil and Gas industry may receive a partial tax rebate from the UK Government once decommissioning work has begun in the form of tax relief.
A Scottish Government spokesman said: "We are disappointed that Scottish yards were unsuccessful in their bids to support the decommissioning of the Janice FPU.
"However, we remain committed to invest in the necessary infrastructure support so that decommissioning opportunities remain in Scotland, and we are working through our enterprise agencies to provide support to the supply chain so they can to take advantage of the opportunities that decommissioning represents."