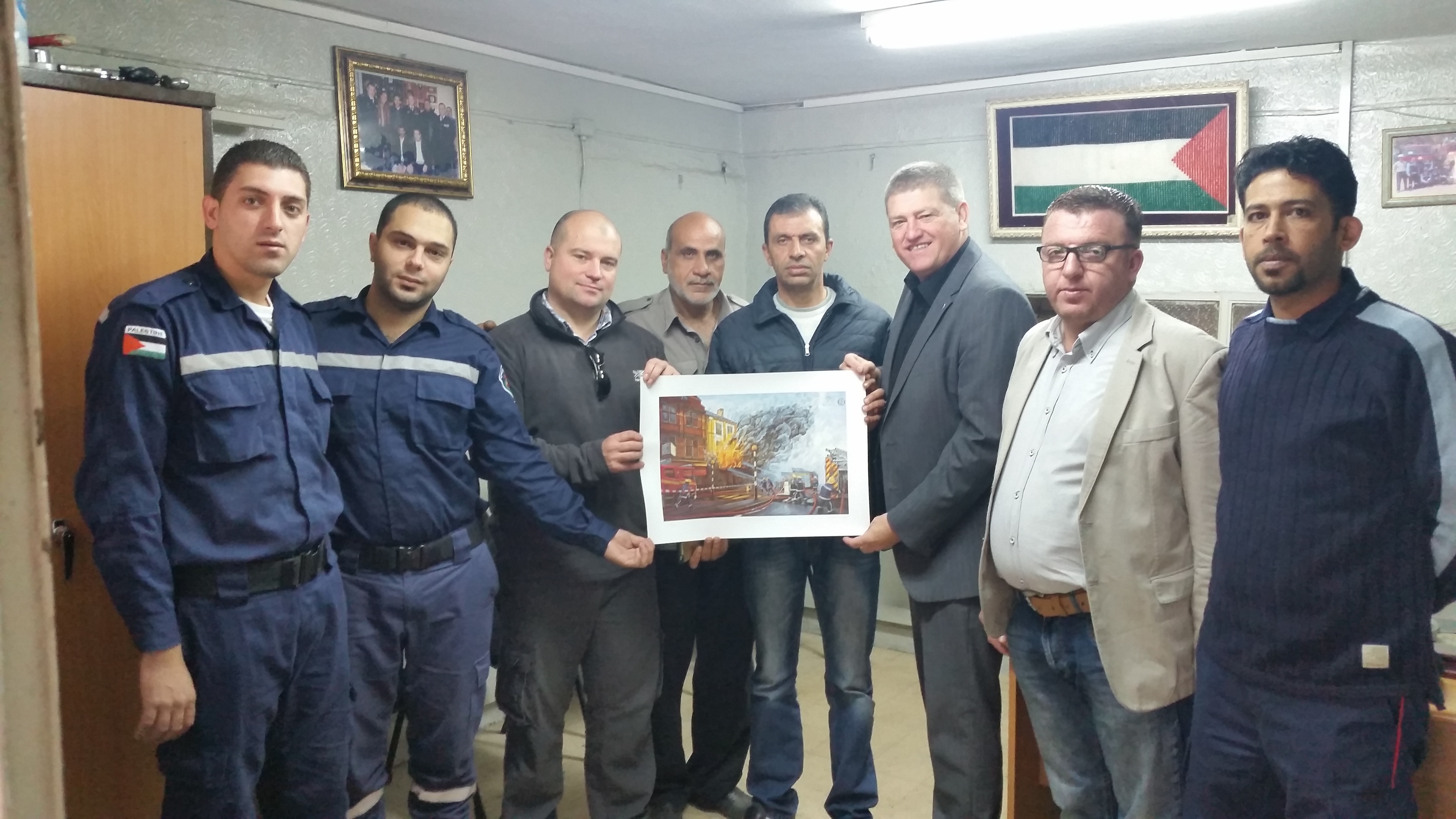 A leading Dundee firefighter in Palestine is urging Israeli officials to release humanitarian aid sent to fire crews within the West Bank.
Jim Malone, the Fire Brigades Union (FBU) Palestinian Support Coordinator, is spending a week in the territory, during which time he hopes fire equipment and medical kits will finally reach their intended destination.
Despite arriving in Israel on October 14 with all the correct paperwork, authorities have prevented the aid from reaching Palestine.
Jim said: "The Israelis have detained it at the port. They've given no reason really, other than they can. It's very frustrating.
"The equipment was sent through an accredited shipping company from Nablus.
"All the paperwork had been approved for shipping, but the Israelis have decided to hold it up.
"Last time we did this it was a very similar situation. Officials from Coordination of Government Activities in the Territories, or COGAT, take ownership of the items.
"They take time to go through everything to see if there is anything that can be used for the military. They do this to everyone, even governments, and even America, who they are allied to.
"The fact this was humanitarian aid with firefighting kit and medical kits, you would think they might have been quicker."
In addition to negotiating this issue, Jim will also be screening Firefighters Under Occupation – a documentary he made with Welsh filmmaker Ciaran Gibbons – to elected officials and fire crew personnel.
The film shows the pressures facing Palestinian firefighters as they carry out their work, both in the occupied territories and Israeli communities.
Jim has been joined by Ciaran for his latest week-long trip, with plans to show the film in three different cities.
Jim added: "Until they watched the documentary, people didn't know that firefighters in Palestine would attend incidents out with their areas.
"They will attend car crashes in areas used by Israelis. We will continue to show the film to more and more people."
The people who feature in the documentary, which was filmed in 2015, will finally be able to see how they look on screen.