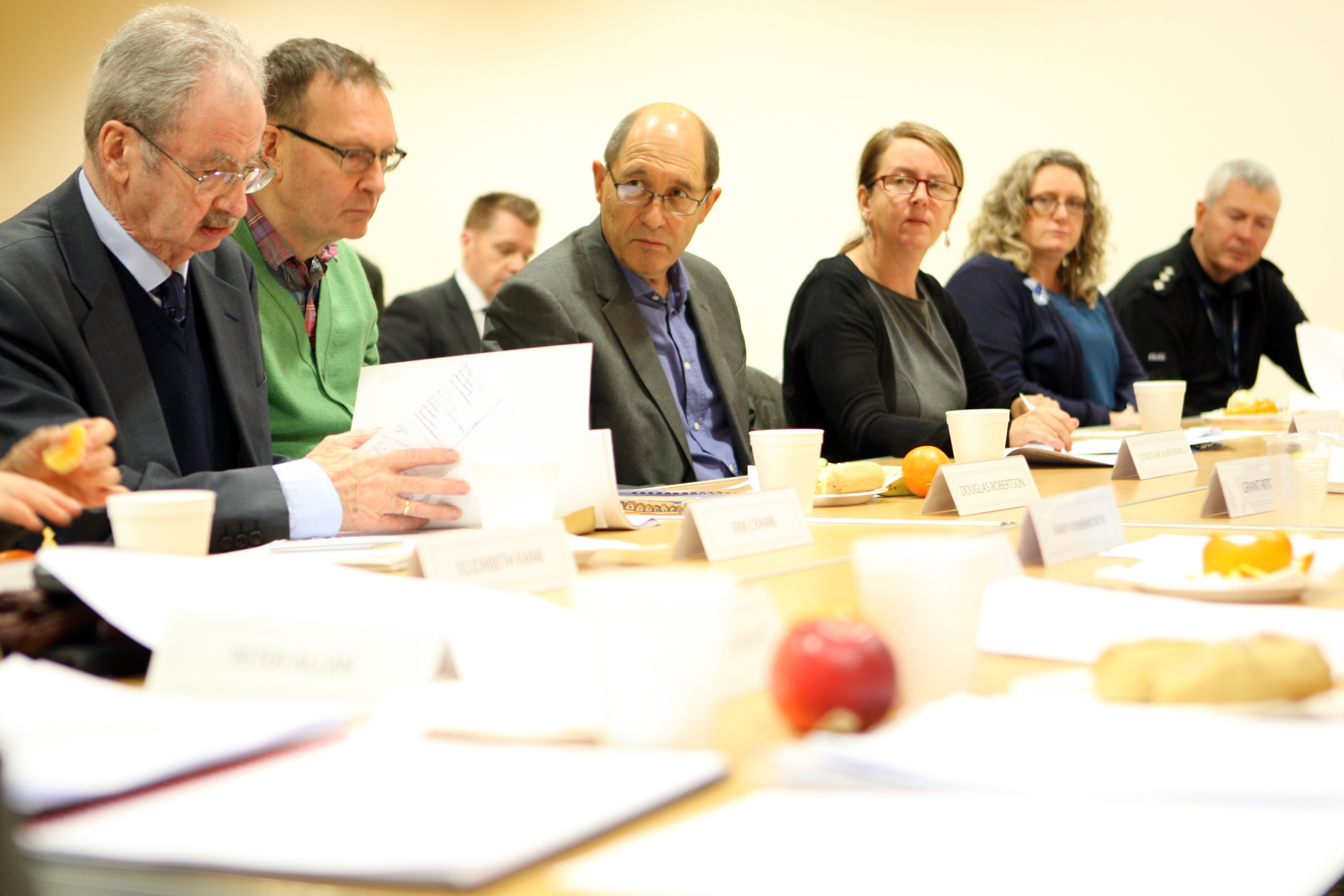 Newly released statistics claiming Dundee is the most "fuel poor" city in the United Kingdom have been branded "shocking".
According to research, more than one in four people across the city are struggling to heat their homes.
An investigation by MoneySuperMarket.com shows 28% of Dundonians don't have the disposable income to pay for adequate heating.
Elizabeth Kane, from the Dundee Pensioners Forum and who sat on the city's Fairness Commission, said it's time serious action was taken to combat the issue.
She said: "It's shocking really.
"It affects older people, but also the working poor who are working all week then can't afford to turn their gas or electricity on.
"Food banks are now handing out fuel cards. There shouldn't be any need for food banks and now they are having to hand out fuel cards.
"There must be something the government can do to assist.
"Some of the things we found as part of the commission were startling."
Councillor Laurie Bidwell, who also worked as part of the Fairness Commission, said: "Clearly if these figures are accurate then I'm disappointed for the city and for all those residents living in fuel poverty.
"I've supported the council's additional insulation programme which I think is helping with insulation.
"But we need to find more creative ways in some properties which are harder to improve the insulation quality of.
"The other thing we've strived to do is ensure the income of people in fuel poverty is maximised.
"Clearly it's an important thing to do to ensure people have as much cash available to pay for fuel."
Dundee City Council published the results of its Fairness Commission in May.
It found, among other things, that fuel poverty across all housing tenures has risen in the Dundee City area to 42% against the Scottish average of 36% and that Dundee City has the highest level of households in fuel poverty across all Scottish cities.
66% of single pensioner households were also found to suffer from fuel poverty.
Dundee City Council insist a number of initiatives have been deployed to try and improve the picture.
A spokesperson said: "The Dundee Energy Efficiency Advice Project (DEEAP) is helping to tackle this by improving energy efficiency by giving advice, improving loft and cavity wall insulation and accessing free or low-cost white goods; increasing income by maximising benefit entitlement, renegotiating payments with fuel companies, and providing money advice in relation to fuel bills.
"Positive action is also being taken in Dundee to lower bills by improving internal and external insulation in social housing.
"So far this is reducing fuel consumption bills by up to 40%.
"District heating systems can offer a low-cost alternative for tenants and have been used to increase the energy efficiency in selected multi-storey blocks in Dundee."
The spokesperson added the council has also campaigned for a minimum standard of energy efficiency in private tenancies and for equality for people using prepayment metres.
Scottish Government Minister for Local Government Kevin Stewart said: "We remain determined to eradicating fuel poverty and will bring forward a new fuel poverty strategy next year.
"High quality, energy efficient, affordable homes form the cornerstone of socially and economically sustainable communities and since 2009 we have allocated over £650 million to tackling fuel poverty, and will make available half a billion pounds over the next four years, meaning that we will have committed £1 billion by 2021 to helping people to heat their homes affordably."
To view a map showing detailed fuel poverty information click here.