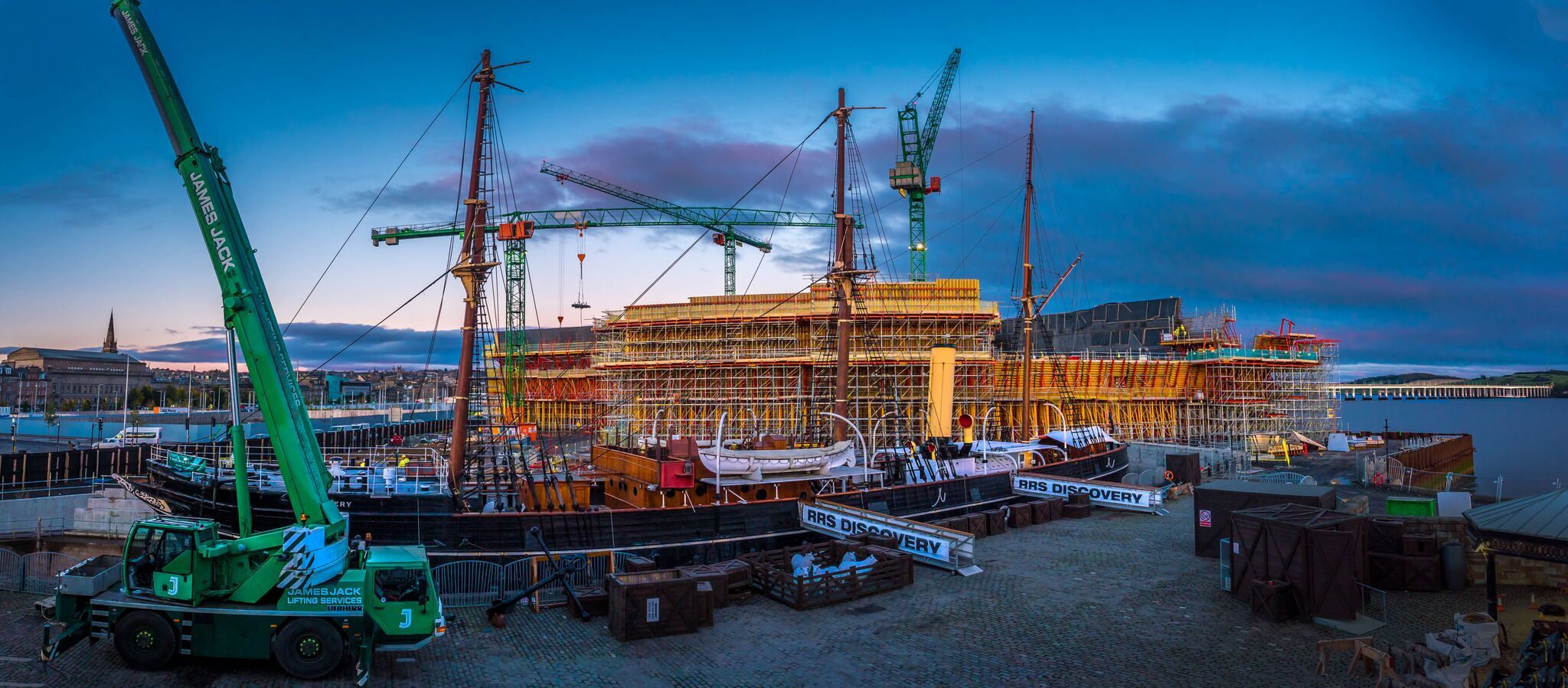 The project to repair and protect rigging and masts on the RSS Discovery in Dundee has secured another £55,000.
The vessel, which took Captain Scott on his famed exploration to the Antarctic in 1901, has been awarded £50,000 by the UK Antarctic Heritage Trust (UKAHT), and an additional grant of £5,000 from the South Ayrshire Waste and Environment Trust via the Scottish Landfill Communities Fund.
The ship, now a leading visitor attraction docked at Discovery Point in Dundee, entered a vital period of restoration last November when its masts and rigging were removed in an intricate three-week operation.
Brian Kelly, development officer with Dundee Heritage Trust, said: "This is an extremely generous and most welcome contribution towards the substantial work we are undertaking on the ship.
"The conservation project, which has involved the removal of Discovery's masts and rigging for specialist care offsite, is the most extensive to be carried out for many years."
The equipment is with specialist shipbuilding company T. Nielsen & Company in Gloucester, which is working to repair the masts by this summer.
The total cost of the rigging project is £350,000.
Camilla Nichol, chief executive of UKAHT, added: "We are delighted to be able to contribute to this vital project to conserve and protect this incredibly important piece of British Antarctic heritage.
"Securing the future of the RRS Discovery in this way not only ensures it will be enjoyed by future generations, but also helps preserve a historic trade which might otherwise be lost."
Dundee Heritage Trust, formed in 1985 to preserve and interpret Dundee's industrial past, operates RRS Discovery and social history museum Verdant Works, both five-star rated attractions and winners of numerous awards.