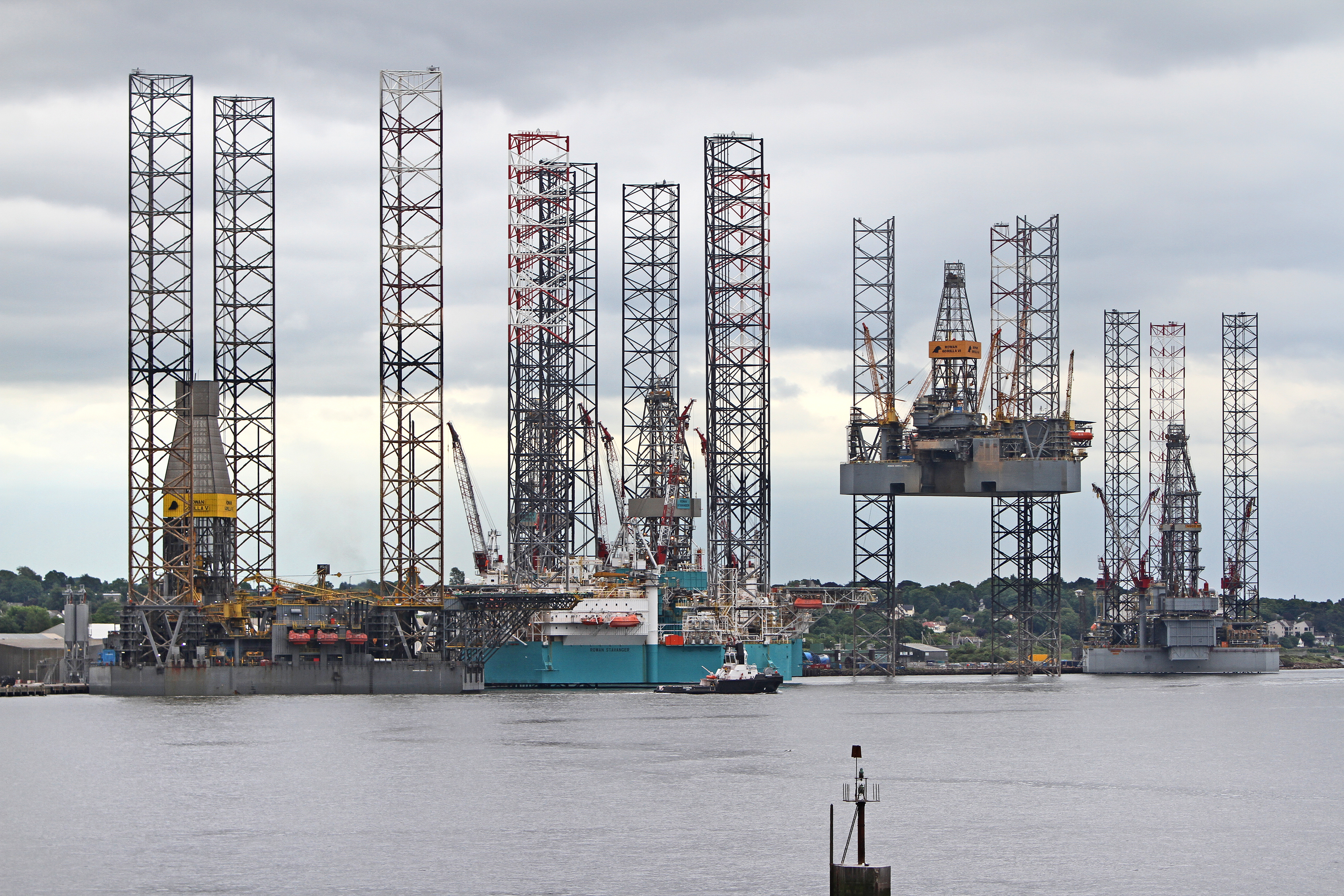 Residents across Dundee were left in awe as yet another huge oil rig arrived at the city's shores.
A Rowan Gorilla V, which can weigh up to 20,000 tonnes, was towed by Norwegian tug vessel Havila Mercury and arrived in the Eastern Wharf at the Port of Dundee on Tuesday evening.
It took roughly four hours to bring the rig from Fairway buoy further up the River Tay to its home for the foreseeable future.
Its arrival now means that — for the first time — five rigs are berthed in the city.
It will sit alongside the other four huge structures until one returns to the North Sea at the end of the month.
Commenting on the rig's arrival, port manager David Webster said the arrival demonstrates the port's unique location, capacity and capability to accommodate large specialist offshore drilling rigs.
He said: "This is welcome business for the port which generates economic activity for the wider local area too.
"It is encouraging that Dundee is clearly growing in its attractiveness to handle large-scale North Sea oil and gas structures of this type."
The slowdown in the North Sea oil and gas industry has led to fewer rigs being needed.
This has resulted in oil rigs being removed from the North Sea, with Dundee stepping up to provide a berthing place for them until they are required again in the future.
It is hoped the port will become a decommissioning centre, with a £10m investment having been made last year by Forth Ports to create a new quayside with an industry-leading "heavy lift" capability.
The arrival of the rig has been welcomed by leading figures in the city.
Stewart Hosie, MP for Dundee East, said it showed the port is going from "strength to strength"
"This is in keeping with the ambitions of the Tay Cities Deal, which aims to bring further activity to the Port of Dundee through the opportunity of oil and gas decommissioning for Dundee and the wider region," he said.
"This will build on our extensive port infrastructure and business base.
"I'm delighted the five rigs now situated in Dundee will also potentially create spin-off work for local businesses, which can only be hugely beneficial for the city."
Lynne Short, convener of Dundee City Council's city development committee, said: "Forth Ports' investment, the already impressive deep water berth at the site and the considerable amount of available land creates a port ready to handle the size and scale of projects the North Sea Industry is demanding.
"I've recently met with some of the partners to discuss how we can continue to develop the city's offering."
Alison Henderson, CEO of Dundee and Angus Chamber of Commerce, described the news as "extremely positive" while councillor Kevin Keenan also welcomed the arrival, saying a working port was "integral" to Dundee's economic future.