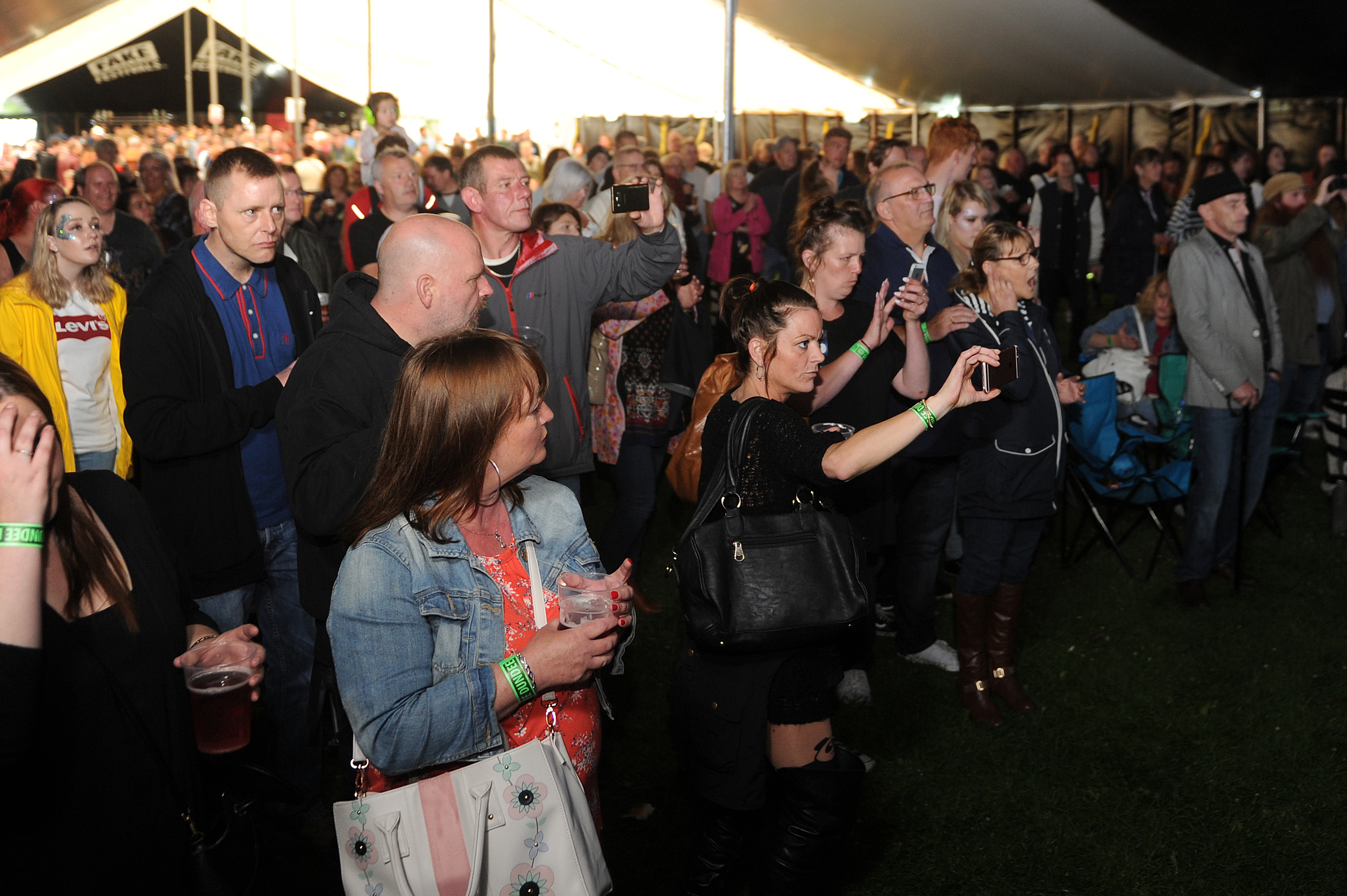 The UK's only touring tribute show was held in Dundee at the weekend for the first time.
1200 revellers descended on Lochee Park for the city's first Fake Festival, which ran all day from 12.30pm to 11pm on Saturday.
The festival began in the 
Lincolnshire town of Haxey in 2007, and now sees 21 tribute acts visit over 30 locations across the country.
Three tribute bands took to the stage in Dundee, with Kings of Leon act Kings of Lyon opening, followed by Green Date (Greenday) and headliners Flash, who paid tribute to Queen.
Dundee Fake Festival organiser Lee Storey said even more people attended than expected for a first-time event.
He said: "It was a great success and hopefully we will come back for another year as people in Dundee are clearly interested in the event.
"That's something we will have to sort out later but I'm confident the council will welcome us back.
"We like to think of it as a community event where it's easy for people to get to the show and get home again without too much hassle.
"Sometimes with other events it can be stressful with parking and traffic but with this being outside the city centre, in Lochee, there wasn't the same issues.
"Lots of people walked to it which is exactly what we wanted.
"In terms of the noise, we were within the guidelines previously outlined by the council in the license agreement.
"We believe this kind of thing is what parks are for within cities so we're keen to make use of them."
The show also included five Dundee supporting artists such as the Cherry Bombz and the Kashmir Crows.
Mr Storey added that the buzz around the city at the moment was one of the main reasons the organisers decided to bring the festival here.
"The music events which have been staged here and that are coming create great excitement," he said.
"That's one of the reasons why we wanted to set a festival up here.
"We wanted to do it with a different spin though of course and also something that was more affordable than many of the concerts now."
The same show in Perth in May was a sell out, having attracted around 1,000 guests despite the rain, while Dunfermline also played host to the tour last Saturday.