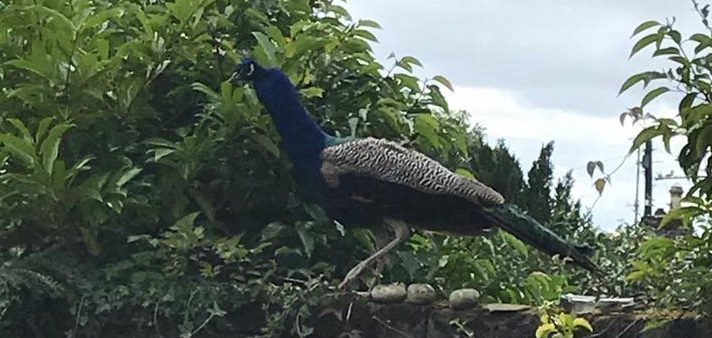 A peacock, believed to be lost,  was spotted wandering around Broughty Ferry over the weekend.
The bird walked through the garden of a resident living in the central area of the suburb, before making its way to a neighbour's garden and disappearing from view.
The resident said she had called the council and the SSPCA, but "drew a blank".
An appeal to trace the peacock's owners was posted on the Broughty Ferry Facebook page.
The peacock was last seen on Saturday, August 19 just after 6pm.
Do you know who the bird belongs to, or whether it was reunited with its owner over the past couple of days?
The unusual visitor even attracted the attention of another well kent Broughty Ferry face:
Please help me track down Dancer, I am at my wit's end. He likes ham sandwiches and will attack if cornered. https://t.co/yVQ2ExsOPh

— Bob Servant (@bobservant) August 21, 2017
Contact us at reporters@thecourier.co.uk