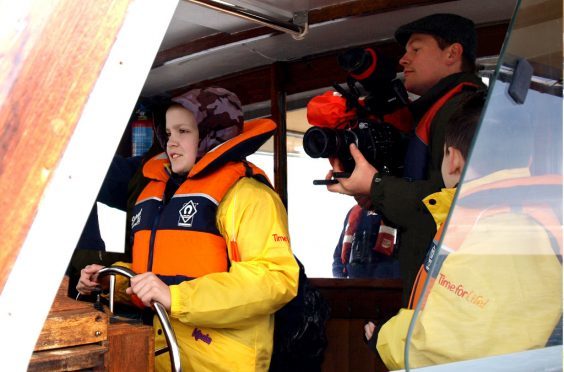 A Dundee youngster undergoing treatment for leukaemia is to be the star of a BBC film for Children in Need.
Broughty Ferry boy Benny Jefferson and his friend Struan Rennie, both 11, were followed by camera crews as they took the helm of the boat Missel Thrush on Saturday.
The pair were shown around the vessel by a team from the maritime charity Taymara, given a tutorial in navigation aids and sounded the boat's horn.
They also saw seals and learned about the history and natural environment of the River Tay.
Benny said: "When I was on the boat, the staff and the trip helped me to think that my life was as normal as possible. I especially enjoyed steering the boat. It was awesome."
After a week in hospital undergoing rigorous treatment for his illness, Benny's parents Clare and Ally decided a bracing trip up Scotland's largest river was just the tonic their family needed.
Claire said: "Our day out on the boat was the first time in months we had spent quality time and recreational time as a family.
"Until then, we were in and out of hospital or confined to the house due to Ben's low immune system from the chemotherapy."
She added: "Learning new skills about navigation and the ecology of the Tay River was fascinating and a great distraction from our day-to-day realities."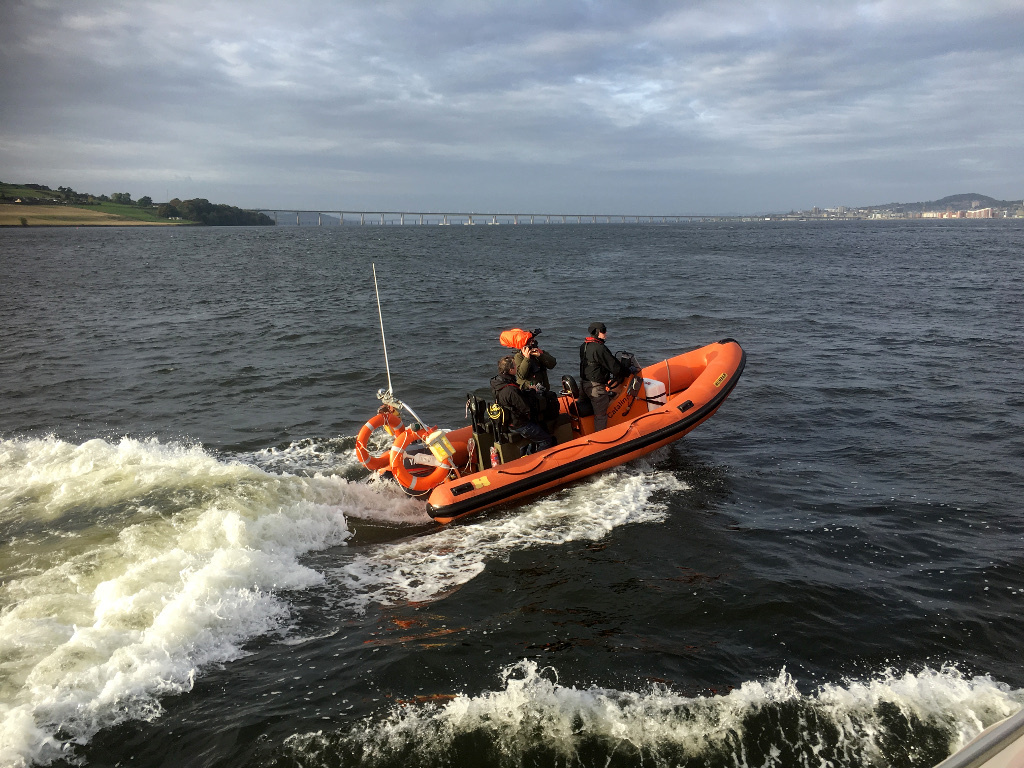 The family also had an opportunity to take in some of Tayside's most famous sights from a fresh perspective, including the Tayport lighthouses, the bridges, an oil rig in the docks and Broughty Castle.
Dad Ally said: "We as a family have felt very confined to the house since Benny's diagnosis.
"This trip and the Taymara staff provided an emotional outlet for which we are eternally grateful."
Funded by Children in Need and The Robertson Trust, Taymara's Time for Life! project offers a seagoing experience to children with life-threatening conditions such as cancer.
It has so far run 25 trips that have also given support to close family members, close friends, siblings and carers affected by the diagnosis.
To find out more about the project and eligible criteria for joining a trip, visit www.taymara.org