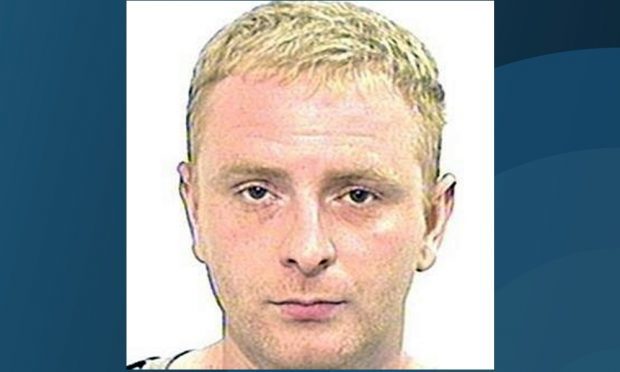 More than anything, Dundee killer Robbie McIntosh is a coward.
The murder of Anne Nicoll in 2001 and the attempted murder of Linda McDonald earlier this year were the actions of an incomprehensibly twisted individual, but also those of a craven bully.
After he admitted this week attempting to murder dog walker Mrs McDonald, details soon emerged of how be bragged about his murder of Miss Nicoll on Dundee Law in 2001 to teenagers while on a work placement from Greenock Prison.
Police officers who worked on that case spoke of their belief that even as a teenager he had a desire to be infamous.
If that really is the case, it's worth remembering exactly how he carried out both premeditated crimes: by sneaking up on unarmed and unsuspecting women and attacking them with a butcher's knife a dumb-bell respectively.
After Miss Nicoll's murder, he tried to pin the blame on his friend Robbie Soutar. When he was disturbed attacking Linda McDonald, he fled the scene.
The attacks were monstrous acts committed by – whether he was aged 15 or 31 – the smallest and most pathetic of individuals.
Hopefully, the fact he is unlikely to ever leave prison again gives some succour, however small, to the families of Miss Nicoll and Mrs McDonald.
But if they expect a satisfying answer to why McIntosh was allowed out of prison on home leave when he was still a threat, they are likely to be disappointed.
That he murdered Anne Nicoll while he was still a teenager may have caused his original sentence to be more lenient than it otherwise would have been, but he was still able to convince psychiatrists he no longer carried the same murderous impulses.
Perhaps, for all his bragging, he no longer thought he did and it was only when given his freedom they resurfaced.
It's unlikely there can ever be a definitive answer as to how it happened or what turned him into such a cruel and vicious killer.
It is likely McIntosh will now die in prison. He has caused untold anguish to two Dundee families.
But we should not indulge his fantasies of infamy. Instead, we should remember him as he truly is: sick, cruel and devoid of empathy yes, but also as a pathetic, broken human being.