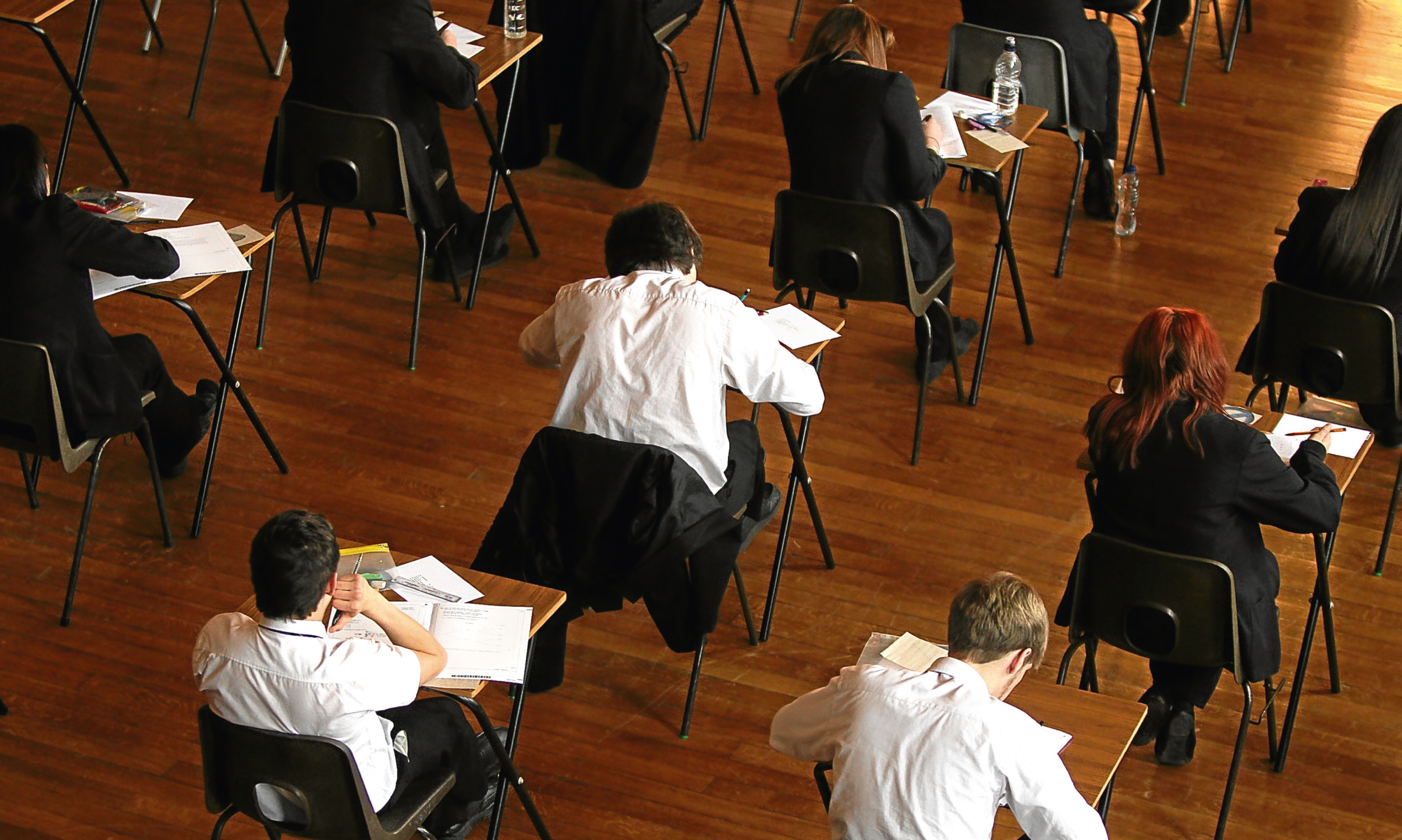 The proportion of looked after children meeting targets for literacy and numeracy by the time they leave school in Dundee has sharply dipped.
Only 40% of youngsters in that category — usually those living in care or with foster families — achieved qualifications at Scottish Credit and Qualifications Framework (SCQF) level four last year.
The level was down from 57.6% the year before.
Councillor Gregor Murray, convener of children and family services, said the Dundee City Council figures showed there was still "a lot of work still to be done".
The number of looked after youngsters achieving literacy and numeracy at level five fell by a similar amount.
Council bosses insisted the bigger picture on attainment was one of improvement, with the gap between children from more deprived and better off backgrounds narrowing over the past five years.
The children and family services committee is due to consider reports compiled by executive director Paul Clancy this coming Monday.
Positive steps include the Breakthrough mentoring scheme – which partners adults with disadvantaged young people – and the Champions board, both of which are working with the local authority to try to improve children's prospects.
Councillor Murray said: "These figures can and do fluctuate as the number of children living in these situations is not constant. When we look at figures across a longer term trend, we are given better readings.
"Schemes such as the Breakthrough mentoring programme are being used in the city to try and shrink gaps in attainment.
"Vast improvements have been made, but there is still a long way to go both in Dundee and in Scotland.
"The Dundee figures are not too different from those recorded nationally, especially for those living in care.
"Our number one target when we were elected last year was to lower the attainment gap and the gap at level four numeracy and literacy has reduced dramatically.
"I think people might worry we are paying less attention to those who are achieving, which is why the gap is shrinking, but this is not the case.
"Our high achievers are still doing well."