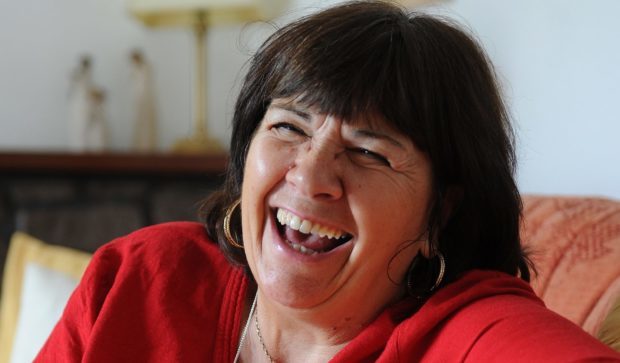 The hard work and dedication of newspaper reporters is being celebrated this week.
Today marks the start of the 20th Local Newspaper Week, highlighting the importance of trusted journalism.
It has the backing of Oscar-winning actress and writer Rachel Shenton, who praised the positive change newspapers have inspired with strong campaigns.
She said: "I am a huge supporter of local newspapers because they do so much good for the communities they serve. Journalism, trusted and accurate news information produced by local papers, is more important than ever in the age of 'fake news'.
"We rely on trained journalists to separate fact from fiction and get to the truth, even if powerful interests would rather it remained hushed up. We must do everything we can to protect our newspapers because they do so much good. Local newspapers are the lifeblood of democracy and we must do everything we can to ensure they not only survive but flourish."
The Courier's acting editor, Catriona MacInnes, said: "Strong, local journalism is an essential service and one that should be treasured. It provides a voice and a platform for people and issues that may otherwise not be heard.
"Our journalists live and work within the communities we serve and it takes dedication and a huge amount of work to bring our readers accurate and impartial news every day.
"But we do more than keep readers informed; we champion, campaign and criticise in equal measure.
"In a landscape of fake and fabricated information we are a trusted source of accurate and informed reporting and I'm proud of the position we hold."
---
Courier campaign up for award
The Courier's fight for free personal care for all has been recognised for a national award.
The Frank's Law campaign, sparked in 2014 by the untimely death of Dundee United legend Frank Kopel following his battle with dementia, has been shortlisted for the Making a Difference Campaign.
Frank's wife Amanda called for a shake up of the care system after being forced into financial hardship because her husband was 59 when diagnosed, so was not entitled to the free personal care over-65s receive.
The pair paid about £300 a week because he did not reach the qualifying age for free services until weeks before his death.
The Courier threw its weight behind the campaign and secured the support required to ensure new legislation would be brought in by the Scottish Parliament.
In September First Minister Nicola Sturgeon announced new legislation will be in place by April 2019.
Frank's Law is one of 27 campaigns by newspapers showcased in the awards, as part of the 20th anniversary of Local Newspaper Week.
The winner, to be decided by public vote, will be announced at the Society of Editors Regional Press Awards on Friday.
This comes less than a month after Frank's Law won campaign of the year at the Scottish Press Awards on April 26.
To vote for Frank's Law go to www.localnewspaperweek.co.uk.