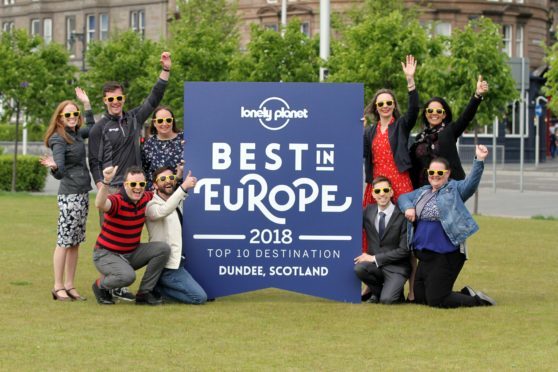 Dundee's tourism leaders have predicted a huge boost for the city following a glowing endorsement from one of the world's most influential travel guides.
Malmaison Dundee general manager Roula Samaha said her phone had been "ringing off the hook" since the City of Discovery was named in Lonely Planet's top 10 European destinations for 2018.
Meanwhile, Louise Murphy, owner of DD Tours, said the firm were looking at hiring more guides to keep up with demand after being "inundated" with requests following similar backing from the likes of CNN and The Wall Street Journal.
Praised for its "growing cultural scene and the exciting transformation of the city's historic waterfront", Dundee was chosen by Lonely Planet alongside big-hitting destinations such as Provence in France and Italy's Emilia-Romagna food heartland.
Ms Samaha said Malmaison were delighted to see the city's progress recognised on a global scale after being one of the early brands to move in on the back of the waterfront redevelopment.
"We are hoping people will come to stay in Dundee and use the city as a base to go and visit surrounding areas like Fife, Perth or St Andrews," she said.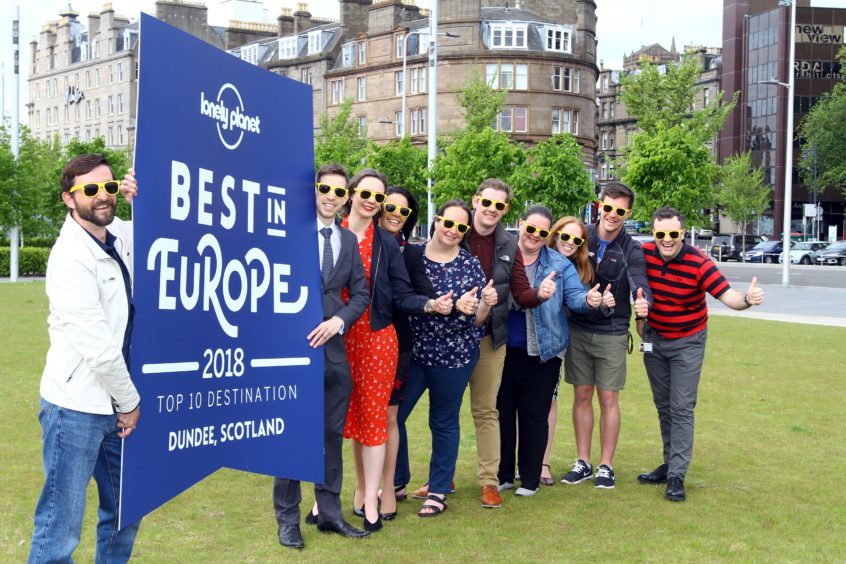 "We hope more will stay rather than go to Edinburgh or Glasgow as Dundee becomes a city known across the world – and already we have definitely seen people becoming more aware.
"Dundee has been out there constantly since the start of this year so I think this really reminds people what is happening here and focuses people's attention to come and see what we have to offer."
Beth Bate, director of Dundee Contemporary Arts, said it was a "massive accolade" for the city and could have a "huge impact" on local businesses such as the DCA.
"Tourism is a really important factor for us so being part of a vibrant sector is absolutely vital," she said.
"It's brilliant to be able to bring artists, creatives and creative ideas from all over the world to our galleries and our cinema and also to be able to showcase Dundee-based and Scottish talent to support people who live here."
Lonely Planet hails Dundee as a 'top European destination for 2018'
Council leader John Alexander said he was "over the moon" to see the city lauded among some of Europe's top travel destinations and insisted it was "inevitable" the endorsement would lead to an increase in tourism.
He said: "To have Dundee being touted as one of the top 10 destinations in the whole of Europe is absolutely fantastic for the city and I think it's certainly going to bring more visitors.
"Our challenge now is to make sure we put our best foot forward and provide the best possible experience that people coming here on the back of Lonely Planet or The Wall Street Journal can expect."