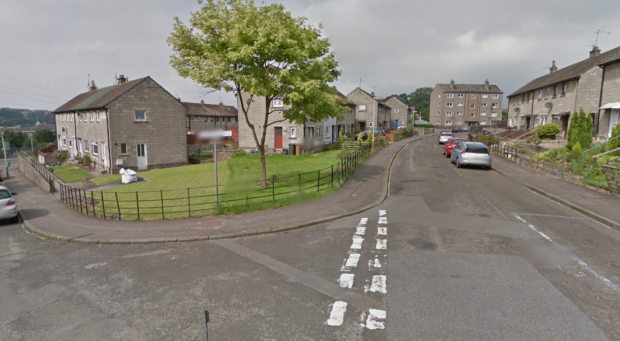 Police are probing allegations a woman "dressed like a witch" tried to abduct a young child on a Dundee residential street.
The "disturbing"  incident was said to have happened in front of the four-year-old girl's grandmother near the junction of Brownhill Street and Buttars Terrace on Tuesday at around 7pm.
The woman, described by residents as being in her 40s with black hair, black clothing, black lipstick and with her hood up, was said to have approached the girl and asked if she wanted to see a puppy before trying to "grab" her.
Police swarmed the locale shortly afterwards and carried out door-to-door enquiries, with at least six police vehicles seen in the area.
In addition, a post by a local resident describing  the incident went viral online and was shared more than 1600 times.
Joseph Russell, 58, a resident on Brownhill Street, said: "I was in the back garden with the dog when it happened.
"I didn't see the actual incident but I heard a commotion and when I went to the front door around ten minutes later I saw the police had arrived.
"They swamped the place – there was a police car and a van near the house and at least three or four other cars and vans up the road.
"It looked like they were searching the area and they also spoke to me and other neighbours, asking if we'd seen anything.
"There are lots of kids living here and they play out in the street all the time, so it's very disturbing."
Another neighbour, who did not wish to be named, added: "I know the girl and her gran, who were both very shaken.
"The woman was in her 40s and had black hair, dark clothes and black lipstick – it's like she was dressed as a witch or something.
"If this was meant to be a prank then it's not funny."
A Police Scotland spokesman said: "We are aware of the matter and enquiries are ongoing to establish the full set of circumstances."