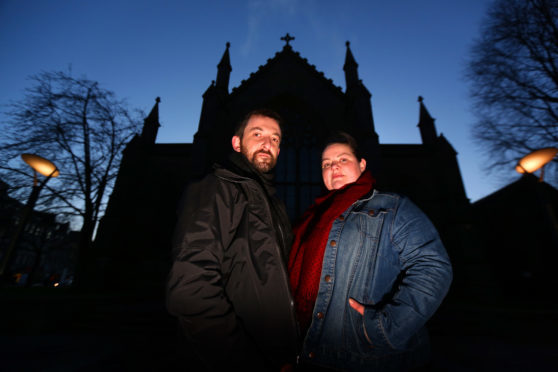 A new walking tour will offer a glimpse into 17th century Dundee by opening up long forgotten vaults below the city streets.
Dark Dundee has promised "more to see, more to explore and brand new stories" far below current ground levels in six previously-restricted vaults which line a path between Crichton Street and Exchange Street.
The new programme follows a one-off tour offered by the group last Halloween, which allowed visitors restricted access to just one of the historic vaults.
Tickets for 160 places available on the walk sold out in under an hour and crashed the Dark Dundee website, such was the clamour for places.
The tour firm has now opened up a further five unseen vaults and following extensive work with Dundee City Council and Leisure and Culture Dundee, has made the site safely accessible to the public.
Visitors will be able to see where traders in 17th century Dundee carried out their business and hear stories from the era.
Louise Murphy, founder and a tour guide at Dark Dundee, said the level of interest had already been "absolutely incredible".
She said: "So many people have wanted to get down there and have a look for a long time. I know some have been down before but we have more vaults and there really is a lot more to see.
"It's just amazing that there is this old street down there and it's a special place because the vaults are so untouched.
"It's remarkable to think how they basically just built on top of the old streets. When we first went down it looked like it had been used largely as extra storage space and there was a lot of old rubbish, along with some really interesting stuff.
"We were pretty shocked to find a shopping trolley down there but there was also some great historic finds like printing stones and a document with the layout of the old Masonic Lodge."
Tickets are already on sale and the first few lucky visitors will be shown around the historic vaults on August 14.
It is understood places for August are now completely sold out and only a handful remain for September.
Dark Dundee has a year-long contract to offer tours at the vaults but hope to carry it on as a permanent feature.