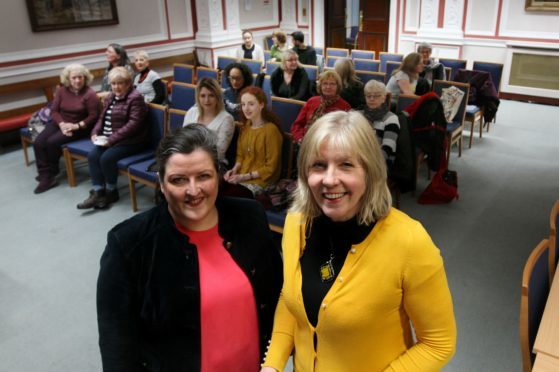 A Dundee group set up to help women fight for their pension rights is to become an official charity.
Feisty Women will be launched on March 2 during the Dundee Women's Festival.
The campaign group was formed three years ago to fight for a fairer deal for women nearing the end of their working lives.
The move was in response to the 2011 Pensions Act, which added as much as six years to the retirement age for women born in the 1950s.
The group is now becoming a fully-fledged charity in order to expand its remit.
Coldside SNP councillor Anne Rendall, who is equality spokeswoman for Dundee City Council, said: "Since speaking to women as part of the campaign, we have discovered that a lot of them feel they have been the victim of discrimination in a lot of ways.
"We want to see that there is a way to help women in their 60s to have their voices heard.
"A lot of these women have been working all their lives and caring for people so have a lot of experience but are getting ignored.
"We would like to help them however they need, be it something like setting up a business or something like that."
She insisted she and her feisty friends were a non-partisan group and included "women from all political parties and no party".
The charity's name is a nod to the longstanding tradition of female activists from Dundee, such as missionary Mary Slessor, the suffragettes and the women who played a part in keeping the jute mills operating.
Co-founder Ann Porter, said: "Some women born in the 1950s discovered they would not be receiving their pensions at age 60, as they had expected.
"In some cases, they were going to have to wait six years longer, making them 66 before they could collect their pension from the Department of Work and Pensions.
"We did some research into the changes, particularly the 2011 Pensions Act, which accelerated even further the age at which some women would get their pensions."
The official launch will take place at the Steps Theatre, with broadcaster Lesley Riddoch hosting.
The event is free to attend, but the organisers are advising people to book tickets ahead of time via Eventbrite.
The charity intends to set up a fundraiser page in the near future.