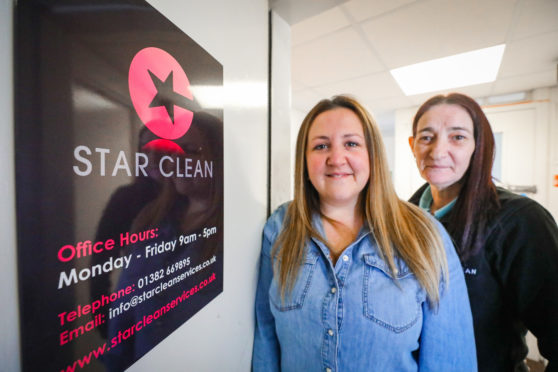 A small businesswoman from Dundee has become one of the first employers to rise to the challenge of building a Living Wage city.
Cheryle Sexton of Star Clean said she had been inspired by reports of large companies, the city council, the Poverty Alliance and the Living Wage Foundation coming together to launch Living Wage Places, an initiative to reduce in-work poverty.
Ms Sexton, who has owned the Loons Road business for around 11 years, has now agreed to raise her own staff's pay to the Living Wage of £9 per hour, up from minimum wage rates set at £7.83 for over-25s and £4.20 for under-18s.
The new pay scale is based on the rate the Living Wage Foundation believes is needed for people to live in the UK, and Star Clean has joined more than 50 city employers to voluntarily commit to the scheme.
Ms Sexton said: "I've been thinking about it over the past 18 months. It's a bit of a risk for a cleaning company but I thought I would put my money where my mouth is and see where it takes us.
"We have nine employees at the moment and they were absolutely delighted when they found out. They've been walking with a bit of a spring in their steps for sure.
"The change means they will go from £7.83 per hour to about £9. It will hopefully be a really positive change – I would like to see other business following the same path."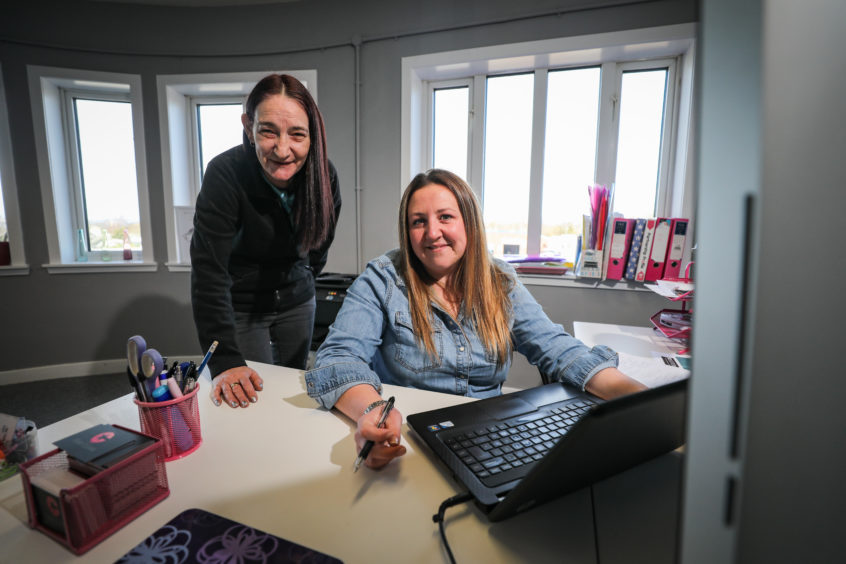 Sharon Mullen, who rejoined the firm for a second term around 18 months ago, paid tribute to Ms Sexton's decision, which she said would be a "massive help".
"My pay cheque basically goes straight onto running my home so the extra will help keep things moving, "she said.
"If you're on minimum wage, you're on a budget but this increase will mean I have more to play with.
"For me, it's a case of the more money earned in Dundee means the more money spent in Dundee.
"My first reaction was that it's just absolutely brilliant. It would be fantastic if more of the smaller companies in Dundee can join in."
The Living Wage is calculated according to the real costs of living and is set independently and updated annually. Campaigners say the figure, which is significantly higher than the statutory minimum wage, can help lift families out of poverty.
Clare Goff, Living Wage Places project manager at the Living Wage Foundation, said she hoped more businesses and councils across Scotland would follow Dundee and Star Clean's lead.
She said: "It's fantastic to see that Dundee's commitment to champion the Living Wage is already having an impact.
"That's why we've developed our Living Wage Places scheme, to allow major employers to help grow the Living Wage within their local communities.
"We hope to see many more councils and businesses follow Dundee's lead and encourage others to pay a fair day's pay for a hard day's work."